SNL Cold Open Obliterates Graham, Collins, And McConnell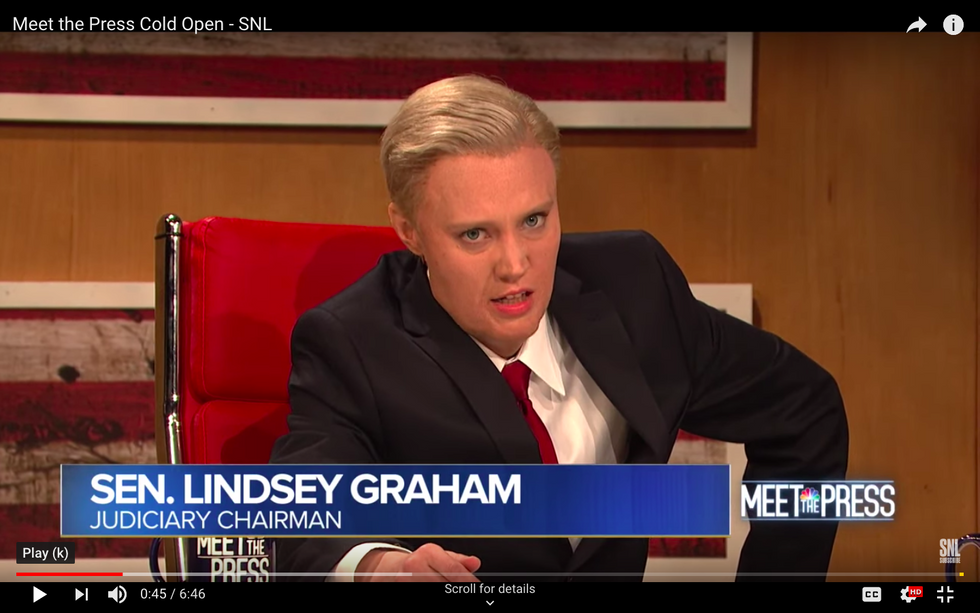 Staged as a parody of Meet The Press, this week's SNL cold open is actually a shattering lampoon of leading Congressional Republicans. Bemused host Chuck Todd (Beck Bennett) questions Senators Mitch McConnell (a remarkably chinless Beck Bennett), Susan Collins (Cecily Strong), and "bad boy" Lindsey Graham (Kate McKinnon), trying to discover whether their abasement to Donald Trump has any limit.
In this sketch — and perhaps in real life — there is nothing Trump could do that would forfeit the support of these servile Republicans. But the script isn't as devastating as the senatorial impressions. If you're groveling Graham or pathetic Collins, it should be a little harder to show your face in public on Monday.
Here's the video clip: