SNL: Melissa McCarthy Lampoon Of Sean Spicer Absolutely Kills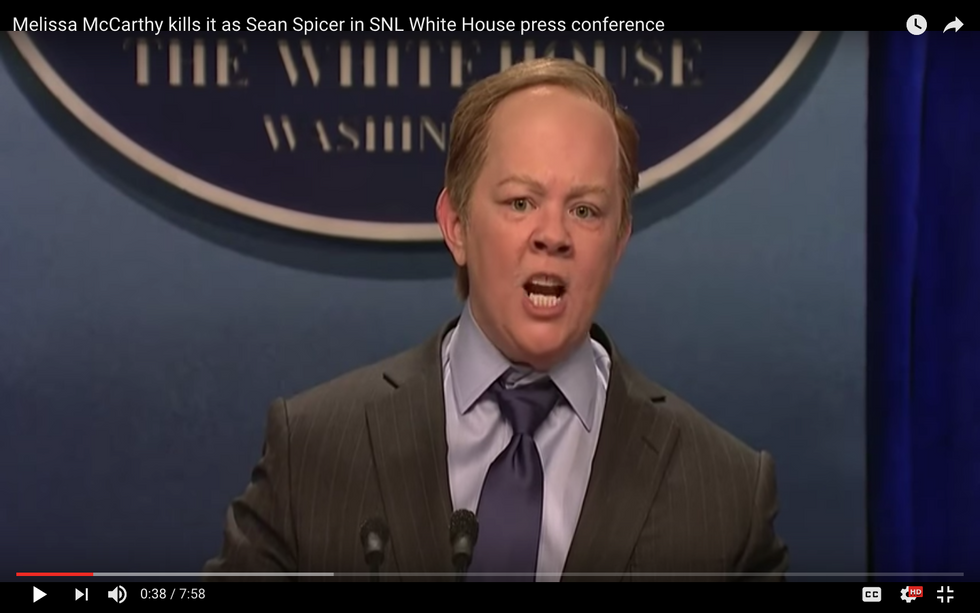 In the latest inspired stroke of casting by Saturday Night Live's producers, Melissa McCarthy showed up late on February 4 as Sean Spicer — complete with his ill-fitting suit and loud, shrill pronouncements.
McCarthy's dim, pugnacious, emotionally unstable screen persona engages the Spicer mode perfectly from the moment "he" steps to the podium to inform the stunned White House press corps that the briefing would begin with "an apology — from you to me" — which of course he doesn't accept. Acknowledging the "rocky start" to his new role as White House press secretary, he explains, "I mean it in the sense of Rocky the movie, because I came out here to punch you! And I don't talk so good."
But why waste time reading this intro when you can watch Spicer get what he has already so richly earned? (The brilliant President Alec Baldwin returns too, but McCarthy makes the news.) Just click.