Snowden Meets Activists At Moscow Airport
@AFP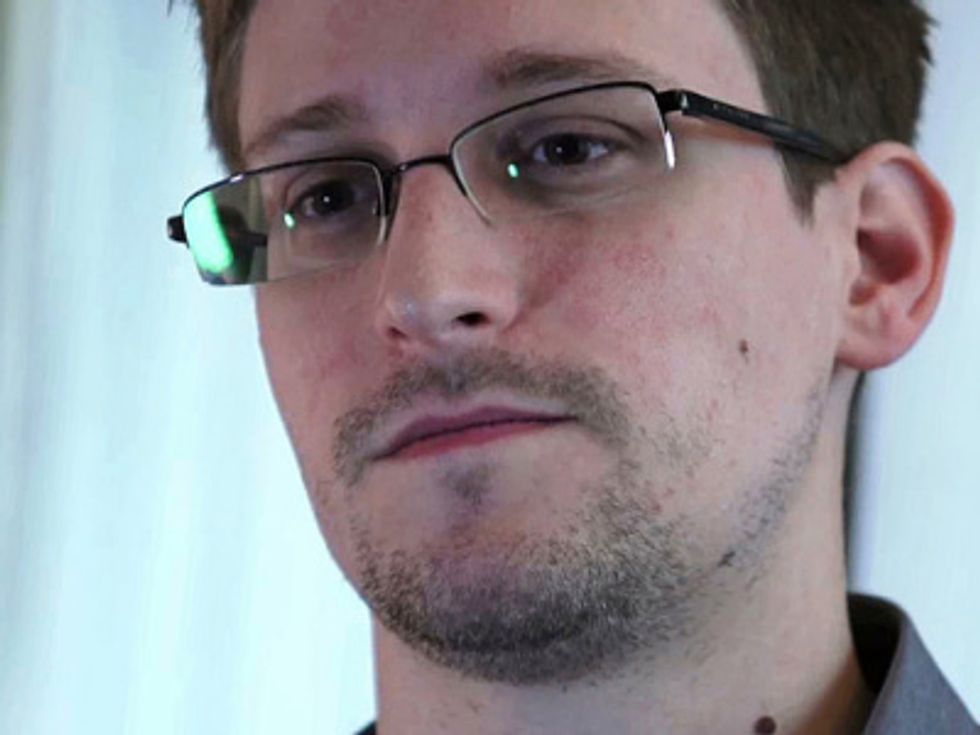 MOSCOW (AFP) – Fugitive U.S. intelligence leaker Edward Snowden on Friday met around a dozen Russian rights activists, lawyers and other figures in a closed-door meeting at Moscow's Sheremetyevo airport, an official said.
"Thirteen people went into the meeting and the meeting has started," Sheremetyevo spokeswoman Anna Zakharenkova told reporters at the airport.
The meeting started at 1300 GMT as originally planned in an email sent by Snowden inviting the lawyers and activists to the meeting. Reports said the meeting was taking place in a special area in the airport's Terminal F.
The representative of Human Rights Watch attending the meeting, Tanya Lokshina, posted a photograph of the start of the meeting which showed Snowden wearing a shirt without a tie sitting at a desk flanked by two women.
He appeared well dressed and healthy in the photograph, which was posted on Twitter by the executive director of Human Rights Watch Kenneth Roth.
Photo Credit: The Guardian