#EndorseThis: Sorry, Ivanka — But The Veep Succeeds The President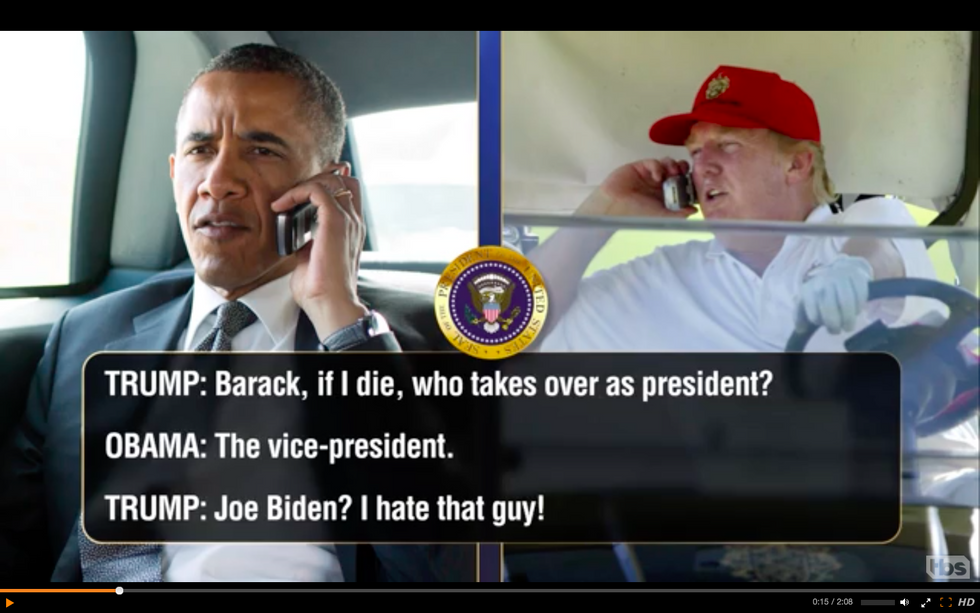 Donald Trump makes dozens of annoying phone calls to the president, according to Conan O'Brien — and the comic has managed to obtain more recordings of the conversations between the president-elect and his new BFF, "Barry."
Many of these chats involve Obama's effort to school the developer/con man on the basics of his important new job, including the fact that the vice president will take over should anything untoward happen to him in the next four years. When Obama gently explains that the veep is constitutionally first in the line of succession, a whiny voice breaks in from the background, revealing that Ivanka herself nurtures an overwhelming, Evita-like ambition.
In a subsequent call, Trump complains bitterly about "the liberal media" reporting on Clinton's popular vote margin of three million. Not surprisingly, he came up with his own calculation and doesn't find Obama's argument that every vote should count at all persuasive.
Yet despite their disagreements, Trump asks Obama to play a very special role at his talent-deficient inauguration.