South Carolina House Speaker Suspends Himself From Office After Being Indicted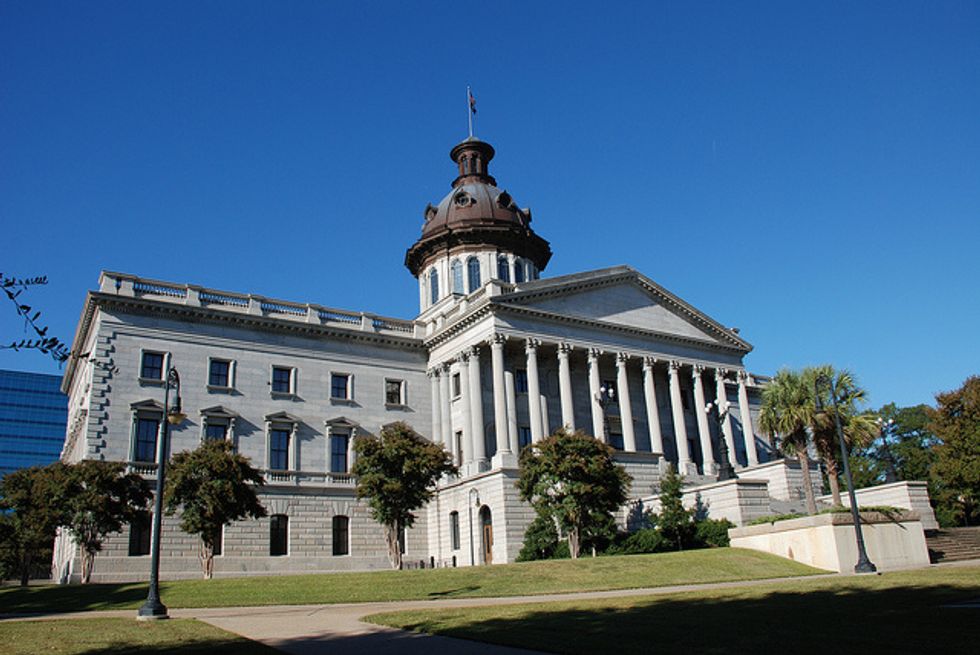 By Christine Mai-Duc, Los Angeles Times
The speaker of South Carolina's House of Representatives found himself in the awkward position of having to suspend himself from office Thursday, a day after he was indicted by a grand jury on campaign finance and misconduct charges.
Bobby Harrell informed the clerk of the state House of his decision in a letter.
"I have great respect for this institution and the people of South Carolina," Harrell wrote. "I have always sought to act in their best interest and continue to do so now by taking this action and suspending myself from office."
Harrell added that he is "proactively taking this step," which he described as "the right decision."
South Carolina law governing public officeholders requires that any member of the legislature indicted in a state or federal court for a felony, a crime of "moral turpitude," an election law violation or an offense that carries a sentence of more than two years be suspended "immediately without pay by the presiding officer of the House or Senate."
A Richland County grand jury indicted Harrell on nine charges, including filing false campaign reports, using campaign money for personal expenses, and misconduct in office, prompting Gov. Nikki Haley and several House members to call for his resignation as speaker.
The allegations include assertions that Harrell used campaign funds to pay for "nonexistent" trips in his private jet and that he used $70,000 from his campaign account to pay the salary of an assistant at his State Farm insurance business.
Harrell faces removal from the House if he is convicted or pleads no contest, but if he's acquitted, he'll be entitled to reinstatement and back pay.
During the suspension, Harrell cannot "participate in the business of his public office," the law says.
Photo: Joe Shlabotnik via Flickr