South Dakota's Gay Marriage Ban Challenged; North Dakota Stands Alone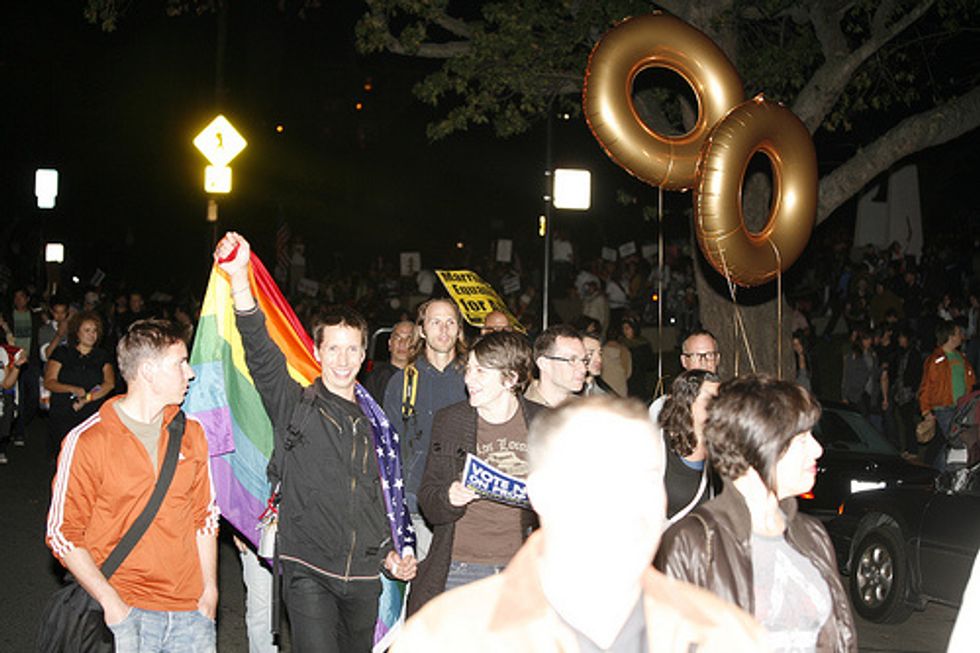 By John M. Glionna, Los Angeles Times
As South Dakota's gay-marriage ban was challenged in court Thursday, North Dakota became the only state with such a law that has not faced a lawsuit.
Six South Dakota couples filed suit in U.S. District Court in Sioux Falls, challenging a 1996 law passed by the Legislature and a 2006 voter-approved constitutional amendment. They also want South Dakota to recognize same-sex marriages performed in states where it is legal.
Five of the couples had already married in Iowa, Connecticut and Minnesota. The sixth tried to get a South Dakota marriage license Thursday but were denied.
Gay couples can marry in 19 states and the District of Columbia. Oregon and Pennsylvania joined the list this week after federal courts struck down their state bans. In both cases, state officials decided not to appeal.
South Dakota Attorney General Marty Jackley has said he's obligated by law to defend both the state Constitution and state statutes.
The lawsuit petitions the court "to hold that the State of South Dakota cannot discriminate against same-sex couples who seek the right to marry; and, they ask this Court to hold that South Dakota cannot discriminate against same-sex marriages in choosing whether or not to recognize marriages performed out of state."
Since the U.S. Supreme Court invalidated parts of the U.S. Defense of Marriage Act last June, state bans have been declared unconstitutional every time they have been challenged in federal court. Some states, including Utah, Idaho, Virginia and Oklahoma, have appealed; the issue seems destined for the Supreme Court to resolve.
North Dakota voters overwhelmingly passed a constitutional ban on same-sex marriage in 2004.
Photo: Liveintent via Flickr