South Dakota's Same-Sex Marriage Ban Ruled Unconstitutional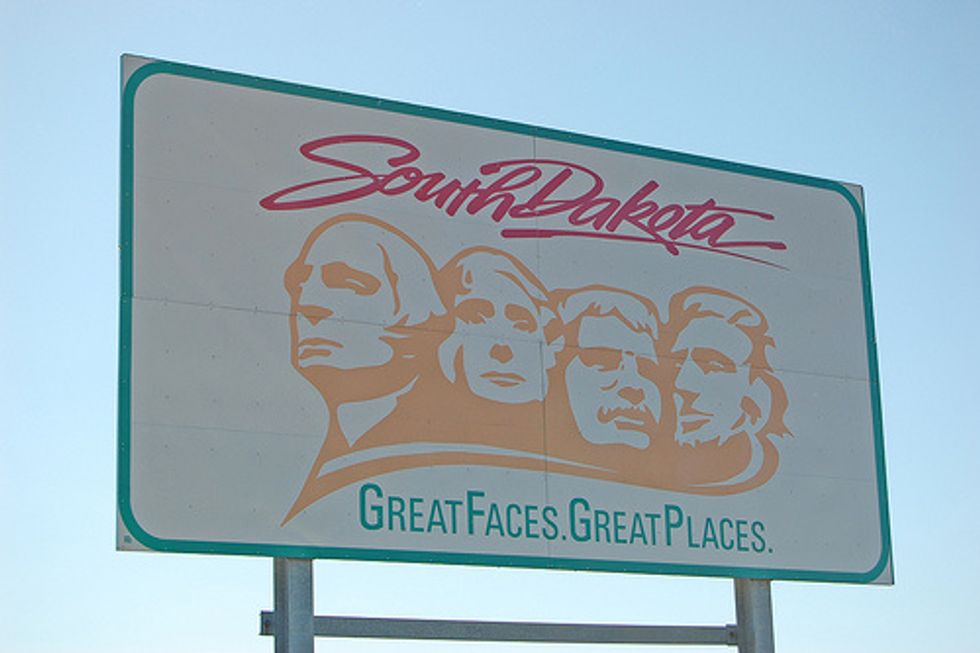 By James Queally, Los Angeles Times (TNS)
A federal judge on Monday found South Dakota's voter-approved same-sex marriage ban to be unconstitutional, the latest in a string of marriage bans to fall nationwide.
U.S. District Judge Karen Schreier stayed her ruling until an undisclosed date, probably waiting for an inevitable appeals process to play out, but found South Dakota had unfairly deprived six same-sex couples of their rights. The couples had sought to marry within the state or have their marriages from other states recognized at home.
"Plaintiffs have a fundamental right to marry," Schreier wrote in a 28-page ruling. "South Dakota law deprives them of that right solely because they are same-sex couples and without sufficient justification."
The suit was filed by attorneys from the National Center for Lesbian Rights in 2014, according to a statement from Freedom to Marry, one of the country's largest advocacy groups for same-sex couples.
The U.S. Supreme Court has yet to hear a same-sex marriage case after striking down portions of the Defense of Marriage Act in 2013, but that ruling opened the door for legal challenges to state bans on same-sex marriages.
A call to the South Dakota Attorney General's Office for comment on a possible appeal was not immediately returned.
It is now legal for same-sex couples to marry in more than 30 states and the District of Columbia.
Photo: James Bilbrey via Flickr