Advertising
Start your day with National Memo Newsletter
Know first.
The opinions that matter. Delivered to your inbox every morning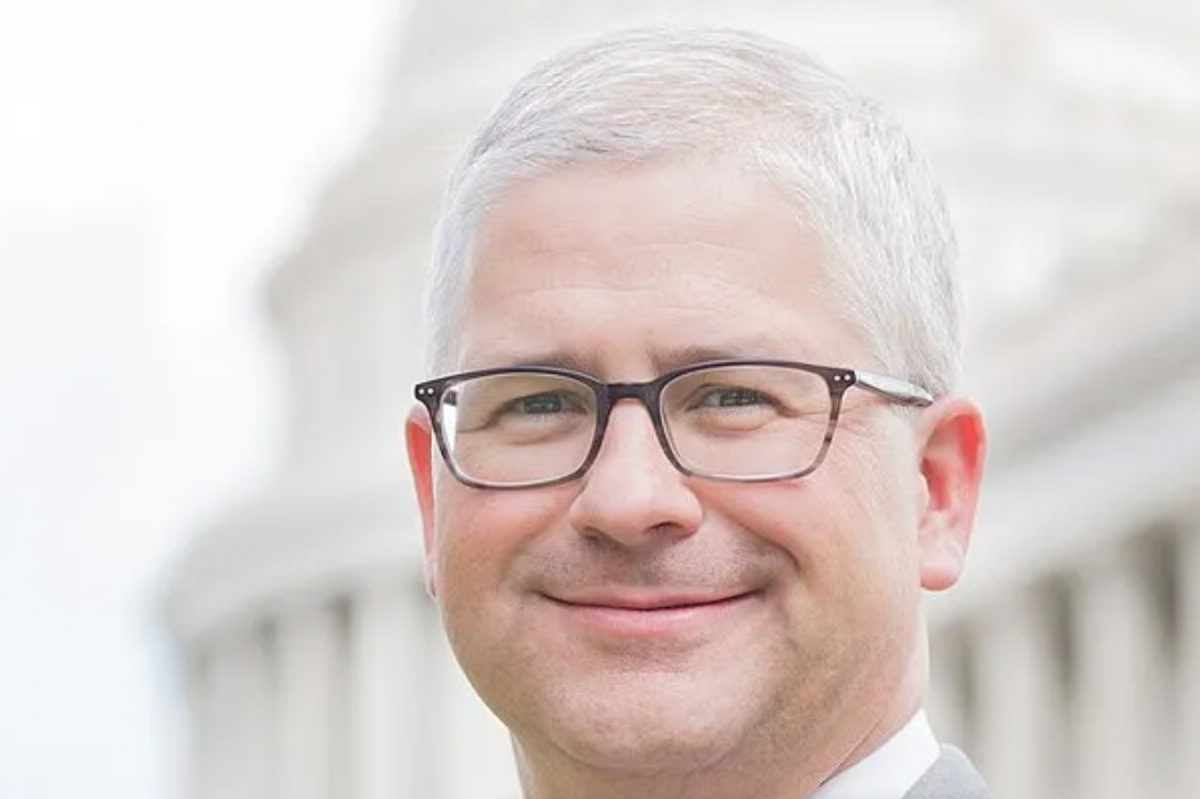 Two weeks ago, I went to an otherwise fun wedding and spent much of dinner having a Guns of August conversation with a friend who runs a major news organization. For those who haven't read Barbara Tuchman's landmark work, The Guns of August depicts the events leading up to the outbreak of the Great War, later called World War I, which caused the deaths of 8.5 million soldiers and 13 million civilians. Tuchman's point is that the war started almost by accident because of a series of blunders on both sides.
My friend and I agreed that default and a global economic collapse were quite possible now for the same basic reasons that applied in 1914: Under pressure, human beings have a way of miscalculating, and when those people hold power, the unintended consequences of their careless decisions can be immense. Events, as Emerson wrote, "sit in the saddle and ride mankind." What made the last few months even scarier was that it seemed there might be a malign intentionality at work: The MAGA crowd and thus much of the Republican Party understood that laying a global financial meltdown at Joe Biden's feet was their easiest route to power. And nowadays, it's power -- not principle -- that animates the GOP.
For months, it was hard to know whether Speaker Kevin McCarthy would stop short of the cliff in the Rebel Without a Cause game of chicken. After all, it was McCarthy who threw Donald Trump a lifeline by visiting him in Mar-a-Lago just after he was impeached in early 2021, and we know how that turned out.
So when the parties compromised last week and we all caught a big break, I wanted to know what happened. Unfortunately, the media "tick tocks" didn't tell us much. We learned that Shalanda Young, director of the Office of Management and Budget, and Republican Rep. Garret Graves (R-LA), one of McCarthy's negotiators, talked about them both being from Baton Rouge, and that Young also found a way to commiserate with the speaker's other top negotiator, Rep. Patrick McHenry (R-NC), over the challenges of having small children. The colorful anecdotes in the Times and Post stories were fine but I wanted to go down and rustle around a bit in the policy weeds. That was the best way to find the "it" that was happening in the room Alexander Hamilton describes in the musical.
For decades, Democrats have been criticized, even pitied, for paying too much attention to "process." While Republicans threw their supporters red meat and tax cuts, Democrats worried whether their school lunch programs went through the proper funding formulas. Process may be more boring than posturing — it may lose the spin wars — but when the full faith and credit of the United States and the president's entire program are on the line, being the Party of Prosaic Government turns out to work better than inhabiting the Party of Performative Noise.
As a senior White House official told me, "We cared more about the substance and they cared more about the talking points." Ironically, this distinction gave Democrats a key advantage. All they had to worry about was Kevin McCarthy's power, not any real GOP fiscal concern or economic ideology.
But this still doesn't quite explain how Republicans got "rolled" in this deal, as Democratic Rep. Brad Sherman (D-CA) put it. Why did the GOP fall so far short of what they had rammed through the House less than a month earlier? The fact that the Senate remains in Democratic hands cannot be the whole story of how the deal what Republican Rep. Chip Roy (R-TX) called a "turd sandwich" for his party. "Threatening default to get a deal like this," Ezra Klein wrote, "is like threatening to detonate a bomb beneath the bank unless the teller gives you $150 and a commemorative mug."
So, with the help of a couple of White House sources, I've tried to put together my own tick-tock, which is still vague but may get a little closer to the real story.
The Democrats' winning strategy began with Biden's initial refusal to negotiate over the debt ceiling, which the press has almost uniformly covered as a blunder. He eventually had to flip-flop and agree to talk and that made him look feckless. But this had all been planned. Biden always knew that — as in most prior votes in recent decades on lifting the debt ceiling — there would inevitably be some negotiation. He was willing to take that hit for reversing himself, which he understood everyone would forget many months before the election. (They've already forgotten it). Coming reluctantly to the table was an intentional and easy concession to McCarthy — a way to make him seem to his caucus as if he'd won the first round.
So despite plenty of acrimony in the first two days of talks, the concession of just showing up (plus agreeing there would be no tax increases, always a non-starter in the Republican-controlled House) set the stage for the Democrats to make a few demands of their own. They insisted that the debt ceiling be lifted through the next election, and that House appropriators not be able to reintroduce their draconian cuts in discretionary spending at the end of this year.
At the same time, the Biden team noted that because future Congresses could not be bound by anything they decided, the deal was only for two years. For the GOP base, they could post a big number on the savings — $1.5 trillion — but in reality the long-term cuts would be aspirational, voluntary, Washington make-believe. As a two-year deal, every cut would, almost by definition, be relatively minor, especially compared to the extreme and entirely unworkable 14 percent across-the-board cuts in discretionary spending in the bill that passed the House in April. Any resemblance to that bill would have gutted the Biden program.
When I wondered how they hogtied the GOP on this critical two-year timetable, I was told the alternative to agreeing with the Democratic proposal was to revert to "government by CR" — continuing resolution — which was the kick-the-can-down-the-road process of the recent past, whereby spending continued at the level of the year before. That was fine pre-inflation but would now represent a cut in all discretionary spending, including funding for the Pentagon.
Did you notice all of the rending of garments on Friday by Senate Republicans, only 17 of whom voted for the debt ceiling deal? "The party of Ronald Reagan is dying," Lindsey Graham said. Graham and the others who voted no were worried about the military not getting enough — a hollow argument given that any problem in backing Ukraine, or containing China or improving readiness can be easily remedied with a supplemental appropriation.
But imagine if instead of receiving too small of an increase, Pentagon spending had actually been held flat because of the CR, which in an inflationary period would have been tantamount to a significant cut. The GOP negotiators knew the fury awaiting them in the Senate (and among House hawks) if Republicans didn't agree to the basic structure of locking in the deal through the 2024 election, thereby protecting the Pentagon.
With that favorable structure in place, the Bidenites went to work on the specifics, but with a few tricks up their sleeves. At the outset, they understood that because the GOP is all about performative talking points, the White House had to make at least cosmetic concessions in the three areas the GOP leadership was stressing: work requirements, the IRS and climate change.
Work Requirements
The radical April bill in the House called for work requirements for Medicaid. Think about the cruelty of that for a second. The Republicans wanted to tell poor people who were sick that they couldn't go to the doctor unless they had a job. Huh? The Democrats declared this an uncrossable red line the first day and the subject moved to food stamps, which had work requirements going back to the first expansion of the program in the 1960s. President Bill Clinton had lowered the age at which the work requirement for able-bodied adults without dependents was waived from 65 to 49 and the Republicans wanted it raised to 54. The Democrats had to give them something on work requirements, so they agreed.
But Democrats had a counter proposal — that the homeless, veterans, and young people just out of foster care be exempted from time limits that required them to constantly negotiate the bureaucracy, which many are ill-equipped to do. Republicans had already taken cutting overall veterans benefits off the table after the idea blew up in their face in April. Now the Democratic negotiators asked them: "You don't really want to tell us you'd like to see a homeless veteran have to fill out a form for a $6 lunch, do you?" The answer was no, and the result was that in exchange for asking healthy 50ish single people to find part-time jobs in a strong job market, the SNAP program (food stamps) will soon add nearly 80,000 needy people to its rolls, and its overall budget will soon be larger than it is today. Sounds like a good deal to me.
The IRS
The IRS, long a punching bag for the right-wing, was slated to receive $80 billion over ten years in last year's Inflation Reduction Act, which became a catch-all for large and important investments in climate, education and other Biden initiatives. This was the one area where Democrats lost funding last week that they think is important, about $21 billion. But the IRS, never shy about the money it says it needs to upgrade antique technology and bolster enforcement, seems unfazed by the scaled-back spending, which will mostly come several years from now, after the modernization and beefed up enforcement against high-level tax cheats is well underway and the Treasury has collected hundreds of billions in unpaid taxes. And at that point, a Democratic Congress and president could, if necessary, restore the money for added enforcement. McCarthy got the talking point he needed about curbing the IRS agents his party has turned into "thugs," but the agency will be able to do its job and bring in the money necessary to pay for the climate investments.
Climate Change
Something similar happened on climate, where Republicans can say they saved the Mountain Valley Pipeline, which Democrats also need to keep Joe Manchin on the reservation, though judges, with any luck, could still kill the project. But crucially, Republicans didn't lay a glove on the $500 billion in Biden's clean energy investments that their April House bill zeroed out entirely. While environmentalists remain concerned that the debt ceiling deal will weaken the 1970 National Environmental Policy Act, the centerpiece of the last half century of progress in cleaning up our world, John Podesta, Barack Obama's former chief of staff and possessing strong environmental credentials, does not seem unduly worried. He's grateful that Biden's landmark climate policy is largely intact, though some agreement on the debt ceiling deal for permitting reform on transmission lines would have sped up many clean energy projects.
It's easy for liberals to say Biden should have invoked the 14th Amendment and sidestepped this debt ceiling mess entirely, but it's not as simple as that. White House economists told the president that the uncertainty of a long court fight over the applicability of the 14th Amendment would have done 80-90 percent as much damage to the bond market as an actual default. Biden's lawyers are nonetheless looking for a constitutional case with standing because no reasonable person thinks holding a gun to the head of the global economy is the right way to negotiate a budget. Its prospects of success with this Supreme Court are iffy at best.
Budget fights are so mind-numbing that Biden is not likely to benefit much from all of this. By next week, everyone will be back to some semblance of normal. Which suggests the debt ceiling deal, while not a turd sandwich, is not a hero either.
Jonathan Alter is a bestselling author, Emmy-winning documentary filmmaker, and a contributing correspondent and political analyst for NBC News and MSNBC. His Substack newsletter is OLD GOATS: Ruminating with Friends.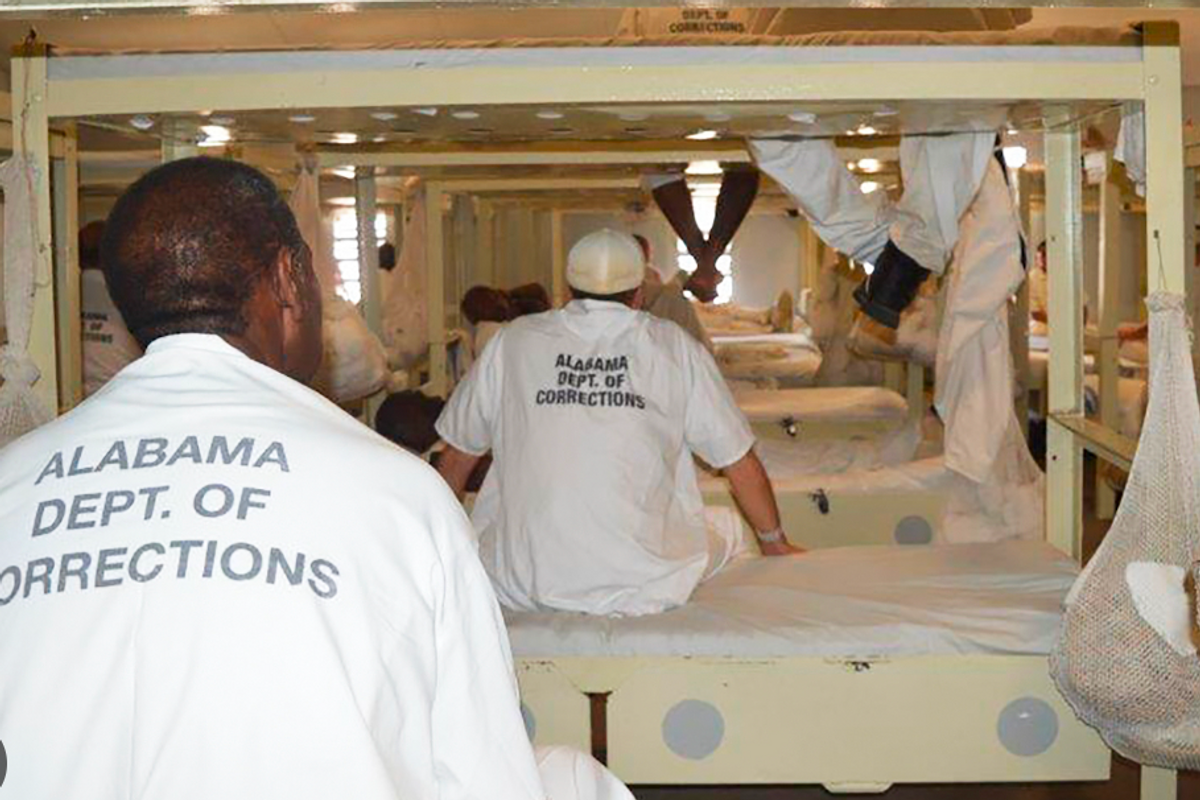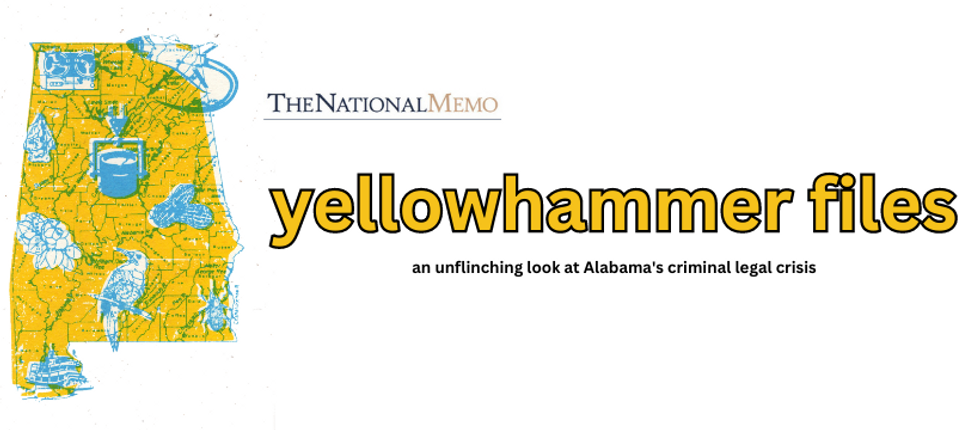 Lice so severe that even kerosene couldn't kill them. Shoeless feet padding aimlessly. Gross malnourishment.
That's how people described the Yellow Hammers, a semi-isolated colony of the ostracized and downtrodden in Illinois that developed during the Reconstruction Era.

The history of the Yellow Hammers is murky. As the legend goes, a Colonel Brodie of the Civil War — it doesn't include a first name — came home to Alabama, the Yellowhammer State, and relocated to Wilmington, Illinois where he purchased several acres of wooded land and invited anyone from his home state to come live on it, creating essentially an encampment people called "Brodie's Woods." Those people who relocated to Wilmington from Alabama were impoverished, almost permanently, and made pariahs in the community as they huddled on Brodie's land.
The pariahs' poverty prevented those among them who were employed from purchasing their own equipment so they used company tools — when they were able to work — whose handles were painted yellow.
These stories, reported by a high school student, can't be confirmed. First, the only nineteenth century colonel named Brodie was about 12 years old when the Civil War started. One William Brodie from Alabama fought in the Civil War but there's no record of his being a colonel. A now defunct local Chicago newspaper, the Surburbanite Economist, reported in 1970 that an area of Wilmington, Illinois was known as Brodie's Woods, but that's one of very few verifiable mentions of the area.
The more likely story of the root of Yellowhammer is that a cavalry of soldiers from Huntsville went to Kentucky during the Civil War to aid Gen. Nathan Bedford Forrest's — history will call him both a Grand Wizard of the Ku Klux Klan and an innovative warrior — Company A of the Confederate Army. They wore new sharp gray uniforms adorned with brilliant yellow trim. A Confederate soldier in tatters said they looked like the bird the yellowhammer, a type of woodpecker, which was made Alabama's state bird in 1927. The Yellowhammers ended up becoming valuable team members; they supported several of Gen. Forrest's victories, one of which frustrated Gen. Ulysses Grant's Vicksburg Campaign.
That the history of the Yellow Hammers is so hard to pin down says quite a bit about the state today; tracing what really happens proves difficult. Even though Alabama media tries to cover events inside the prisons, the state of news in 2023 dictates that coverage isn't as complete as anyone would like.
Just as the history of the Yellowhammers is unclear, the view into Alabama's prisons is muddied by the Alabama Department of Corrections (ADOC) and its commitment to opacity. The officials who run that system do not like looksies. Early this year, ADOC stopped releasing the number of in-custody deaths on a monthly basis, ostensibly because there were so many that they either couldn't keep up or didn't want to be embarrassed by their inability to protect the state's wards.
Nevertheless, the reports of carnage that keep dripping out — two men were murdered on May 15, 2023, an additional pair added to a list of over 60 since January 1, 2023 — have contributed to a narrative that men and women in Alabama prison are incorrigible, even feral, when all they're doing is adapting to the environment that the state has established for them.
The truth is that a good number of them are quite high-minded. When they staged a strike last fall, they didn't even protest the squalid conditions they live in, which happen to be deplorable. Instead they sought policy reform on sentencing and parole which will ultimately benefit people beyond them.
Their strike demands were imminently reasonable, despite Gov. Kay Ivey's disagreement. But the demands were really only part of the story of the strike. My sources tell me that — under the guidance of some dedicated leaders who I won't name now — rival gangs and sworn enemies convened in good faith to hammer out what they needed to ask for. In that respect, they're behaving better than many of us on the outside if they can display that type of comity. They came together despite the fact that they worry every day — along with family and friends — that they'll be killed or starved. They're fighting back non-violently. Bravely.
And even effectively. Because of the strike demands, lawmakers introduced two bills poised to pass the Alabama legislature. First is a bill that would mandate the right to attend one's own parole hearings by video (they can't attend these crucial proceedings now) and second is a bill that would allow people serving life sentences to petition to have their punishment reduced. Most prison work stoppages achieve nothing. This group of men and women convinced people to listen and act. Do not count these people out.
That doesn't mean the wind is under their yellowhammer wings. Gov. Ivey just signed a bill into law that reforms the so-called "good time" statute by making it harder to earn time off one's sentence because ADOC failed to take the good time of someone who attempted escape. Their resilience doesn't mean they're safe now or being treated justly. It's just the opposite.
Alabama's prison population reflects a lot of their yellowhammer history. Like woodpeckers, they're tenacious fighters. Much like the Yellowhammer Cavalry in 1862, they're nimble, capable of putting up a few wins, but then ultimately forgotten.
And they aren't living much differently than Brodie's Yellow Hammers. Some aren't supplied shoes and therefore aren't allowed in the chow hall. As I have reported before, the ADOC intentionally starves them when they assert their rights. They wander, often squatting in dorms where they're not assigned because they want to avoid being raped. The violence doesn't cease; I hear reports of outright beatings that all too often result in lost "good time" but no medical treatment. And they huddle, displaced and ostracized, in one of Alabama's 15 state-sanctioned colonies of fear and panic.
But unlike the legend of Brodie's Woods, these tales are true and verifiable. There's no fiction here. It's traceable. It tracks, all too well.
That's why today The National Memo announces an unflinching series that goes inside Alabama's criminal legal crisis: the Yellowhammer Files. We're going to trace and track data and stories until something changes. Check these files as they are published and you will be stunned by what you read.
Chandra Bozelko served more than six years in a maximum-security facility in Connecticut. While inside she became the first incarcerated person with a regular byline in a publication outside of the facility. Her "Prison Diaries" column ran in The New Haven Independent. Her work has earned several professional awards from the Society of Professional Journalists, the Los Angeles Press Club, The National Federation of Press Women and more.Her columns now appear regularly in The National Memo.