S&P Back Above 2,000 In Early Wall St. Trade
@AFP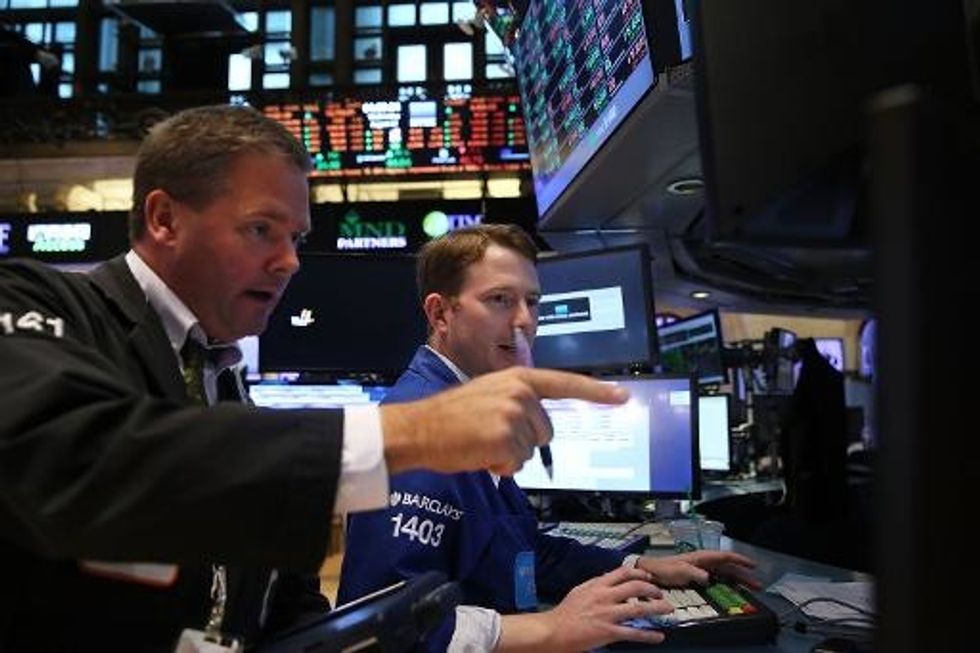 New York (AFP) — The S&P 500 pushed back over 2,000 in early trade Tuesday, after closing short of the mark that it touched for the first time Monday.
Solid U.S. economic data and some supporting company news, including positive earnings from electronics retailer Best Buy and a confirmation of the Burger King takeover of Canada's Tim Hortons fast-food chain, helped sustain fresh buying.
Thirty minutes into trade, the blue-chip Dow Jones Industrial Average rose 50.64 points (0.30 percent) to 17,127.51.
The broad-market S&P 500 was up 4.38 (0.22 percent) at 2,002.30, while the tech-rich Nasdaq Composite added 6.18 (0.14 percent) at 4,563.53.
Fresh data showing a record level of durable goods orders in July, and slowing but continued gains in U.S. home prices in June, underscored the picture of steady growth in the U.S. economy.
Fast-food chains Burger King and Tim Hortons announced a deal in which Burger King would pay $11.4 billion in cash and stock for the Canadian company and move its headquarters to Canada to take advantage of cheaper corporate taxes.
Shares of both had risen sharply on Monday when news of the deal leaked out. On Tuesday after the announcement, Burger King shares were up 1.0 percent while Tim Hortons, traded on the Toronto exchange, added 9.0 percent.
Best Buy, fighting back against online electronics sales with its own double-edged Internet and traditional showroom strategy, reported solid profit gains in its fiscal second quarter. Earnings per share rose to 44 cents from 32 cents a year ago, even though revenue fell 3.2 percent to $8.9 billion.
But the company made a weak forecast for the year-end holiday shopping season, sending its shares down 6.4 percent.
Amazon shares added 0.6 percent after its late-Monday announcement of a $970 million deal to buy videogame streaming website Twitch.
Bond prices were slightly higher. The yield on the 10-year U.S. Treasury fell to 2.37 percent from 2.38 percent Monday, while the 30-year held at 3.13 percent. Bond prices and yields move inversely.
AFP Photo/Spencer Platt
Interested in economic news? Sign up for our daily email newsletter!