S&P Holds U.S. Credit Rating Unchanged At AA+
@AFP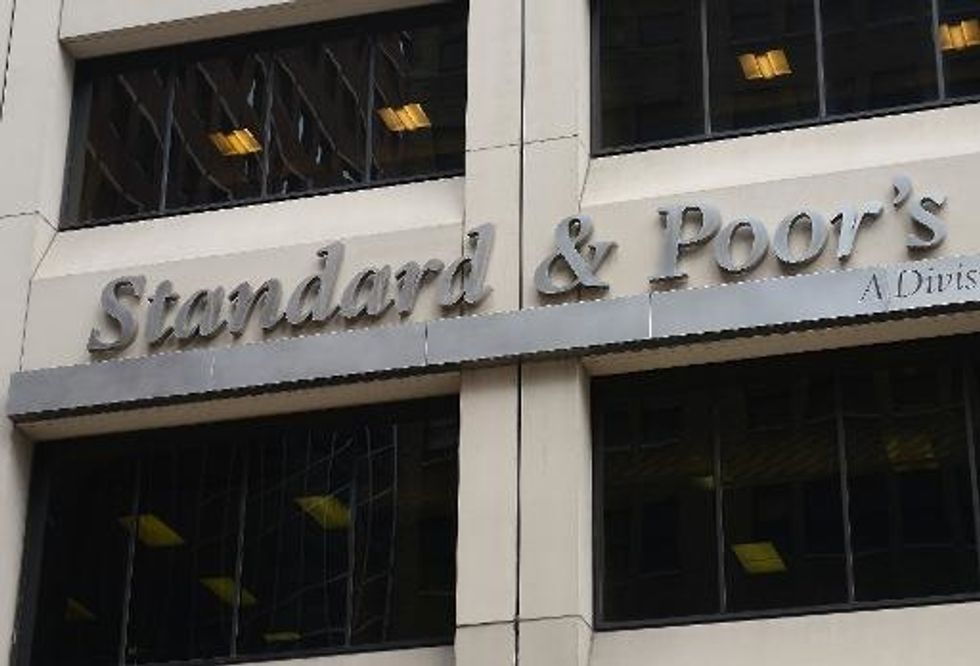 Washington (AFP) – Standard and Poor's held its U.S. debt rating unchanged at AA+ on Friday, nearly three years after dealing Washington a historic cut to its top-flight rating.
S&P said the rating outlook was only stable, saying the country's "polarized policymaking environment and high general government debt and budget deficits" prevent a return to AAA status.
"A higher degree of political brinksmanship in recent years — that complicates the policy decision-making process, resulting in a somewhat weaker ability to enact reform — constrains the ratings," S&P said.
It also pointed to the doubling of government debt since 2007, and its expectations that while U.S. borrowing have slowed significantly with an improved budget picture, debt growth is likely to pick up again at the end of this decade.
At the same time, S&P said the current ranking holds up given the resilience of the U.S. economy, policy flexibility, and the unique status of the U.S. dollar as the world's leading reserve currency.
AFP Photo/Emmanuel Dunand