'Space Force' Looks Like A Campaign Fundraising Scam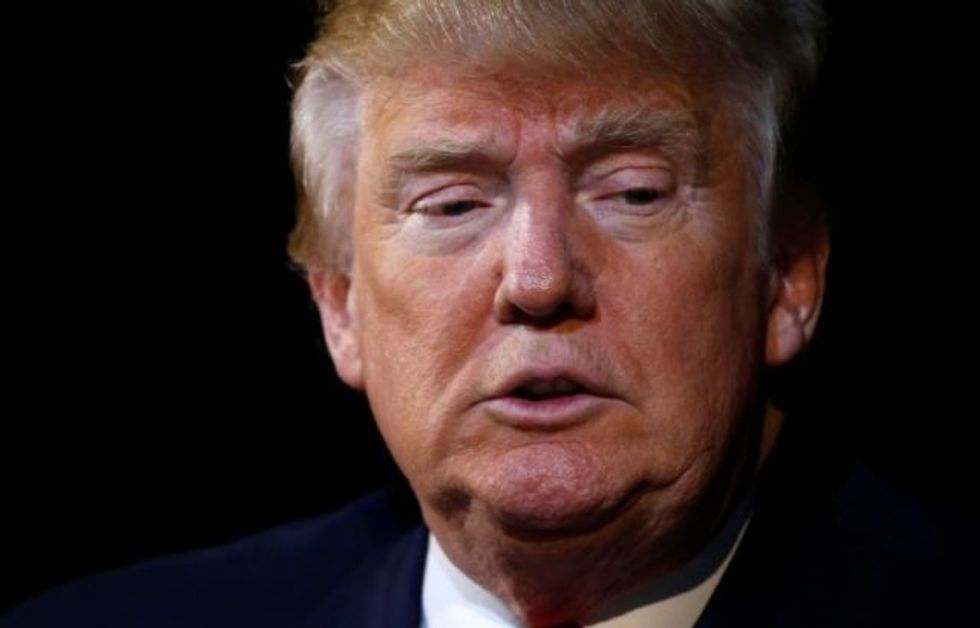 Reprinted with permission from Shareblue.com
Evidence is mounting that the White House rollout of a so-called "space force" is simply a way for Trump's re-election campaign to rake in more cash.
The Pentagon has shown little to no intention of indulging Trump's fantasies of a new, space-oriented branch of the U.S. military on par with the other five branches of the armed services.
But within one hour of Mike Pence's speech at the Pentagon Thursday about the supposed "space force," the Trump campaign sent an email urging supporters to pick a logo for campaign gear.
The email, signed by Trump campaign manager Brad Parscale, said, "As a way to celebrate President Trump's huge announcement, our campaign will be selling a new line of gear."
In his speech, Pence portrayed the space force as something loftier than T-shirts and hats for Trump fans.
He invoked World War II and the struggle against Nazism, suggesting a space force as the next logical evolution in the military.
"Now the time has come to write the next great chapter in the history of our armed forces, to prepare for the next battlefield where America's best and bravest will be called to deter and defeat a new generation of threats to our people and to our nation," Pence said. "The time has come to establish the United States Space Force."
He added that Trump "made it clear that our ultimate objective is to create a new branch of our military that is separate from, and equal to, five other branches."
The Pentagon, however, seems less than disinterested in implementing the grandiose Space Force initiative.
Senior military officials are already on record questioning the bureaucracy and redundancy a fifth military branch would entail.
Also, creating a space force would require an act of Congress. Despite Trump's Republican Party controlling both the House and Senate, they have not taken any action to turn Trump's space force fantasy into a legislative reality.
The most recent military spending bill, appropriating billions of dollars to the armed services, includes no mention of a space force.
Neither House Speaker Paul Ryan nor Senate Majority Leader Mitch McConnell have said anything about working on a space force bill.
However, there is opposition to the idea — from Senate Republicans.
"I'm opposed to [creating a sixth branch]," said Oklahoma Sen. James Inhofe of Oklahoma, the number-two Republican on Armed Services committee. "I know the president has strong feelings. I think we can do that without a new branch."
"I'd have to be convinced that it's the right direction to go," said South Dakota Sen. Mike Rounds. "I don't like the idea of creating another silo. Why not simply allow the Air Force to continue in the path they are with more emphasis on space activity?"
But Trump, Pence, and the re-election campaign are focused on it anyway. And it's not the first time Trump has used the presidency to push campaign gear.
He prominently featured a "Make Our Farmers Great Again" hat while on official business. The hat was soon on sale at his store.
As hurricanes approached last summer, Trump used his remarks on emergency preparations to push a variant of his hats as well.
Despite the press releases and the pomp and circumstance from Pence, the military and federal government show no signs of trying to make this happen.
But there will be Trump campaign merchandise available very soon.
Published with permission of The American Independent.