Special Counsel Questioned Russian Billionaire Who Attended Trump Inauguration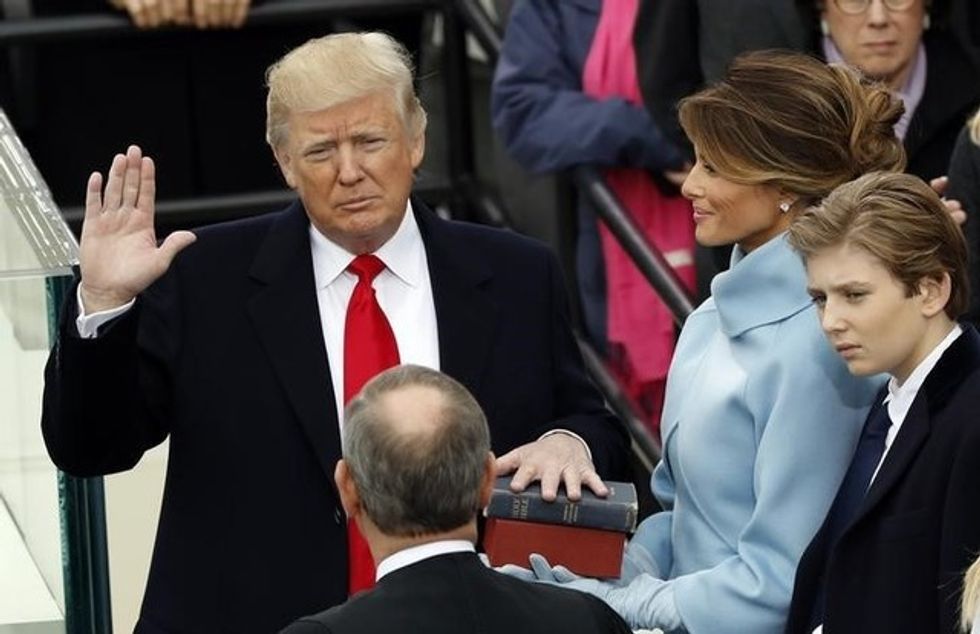 Reprinted with permission from AlterNet.
President Donald Trump's inauguration crowd may not have been the biggest in history, but it did feature some interesting characters, including, according to the New York Times,  an influential and Kremlin-tied Russian billionaire named Viktor Vekselberg.
On Friday, the Times reported that Vekselberg has been stopped and questioned by special counsel Robert Mueller's team investigating potential collusion between the Trump campaign and Russian efforts to interfere in the 2016 election. The billionaire was stopped at an airport in the New York area while he was leaving from his own private plane, the report said.
The reporters saw no indication that Vekselberg is suspected of wrongdoing; however, he has at least two curious connections to the world of Trump. First, he reportedly attended a dinner in 2015 with former Trump aide and ex-national security adviser Michael Flynn, who has since pleaded guilty to lying to the FBI about his contacts with Russians. And second, Vekselberg attended Trump's inauguration, as his own people confirmed to the Times.
The Times also found that Vekselberg's associate, Andrew Intrater, donated $250,000 to Trump's inauguration fund.
CNN had previously reported that Mueller had stopped Russian oligarchs at the airport, but it did not identify the individuals. This reporting suggests that Mueller's team is taking a hard look at any possible ties between the Russians and Trump, and they are not afraid to stop and scrutinize powerful people.
Cody Fenwick is a reporter and editor. Follow him on Twitter @codytfenwick.