Spend The Night With Frank Lloyd Wright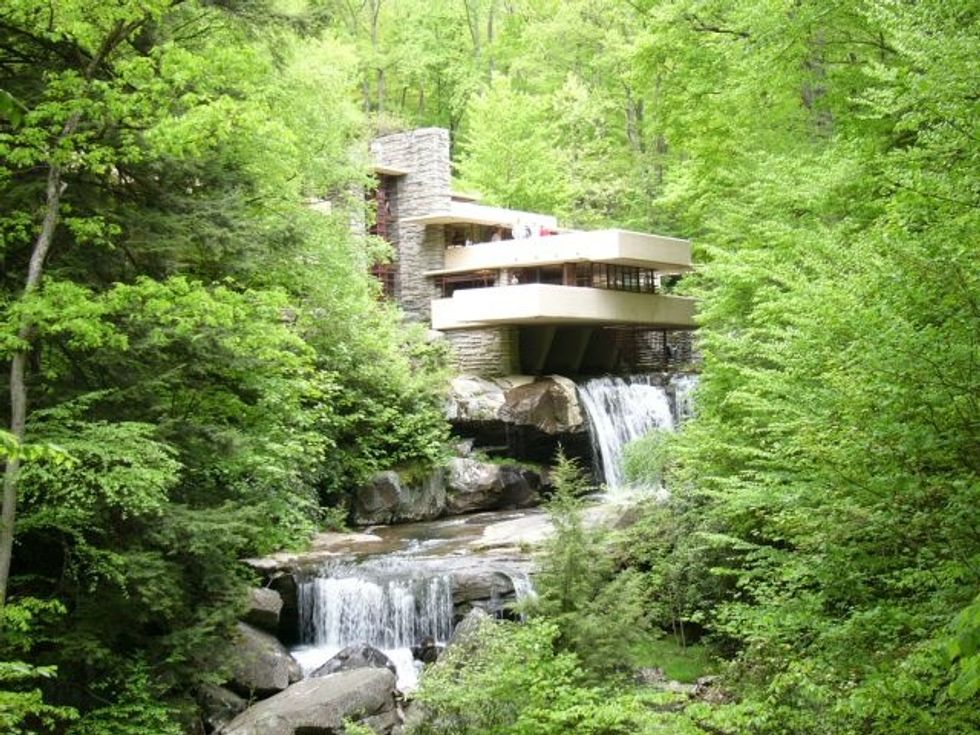 Frank Lloyd Wright, one of America's iconic architects, and arguably one the greatest, was as prolific as he was creative. His personal life was, shall we say, interesting. Regardless, his residential designs are really extraordinary examples of the uses of light and space. And although few can afford to buy one of his structures, we can get a vicarious thrill by staying in one for a couple of nights.
Scattered around the country are seven Wright houses where you can stay as an overnight guest, and Gothamist has a rundown of these properties.  While some stays will set you back the lifetime earnings, some are actually affordable.
On the affordable list are the Seth Peterson Cottage and Still Bend in Wisconsin, the Duncan House in Pennsylvania, not far from Wright's magnificent Fallingwater, the Palmer House in Ann Arbor, MI, and Elam in Austin, MN.