'Spice' Overdoses Prompt State Of Emergency In N.H.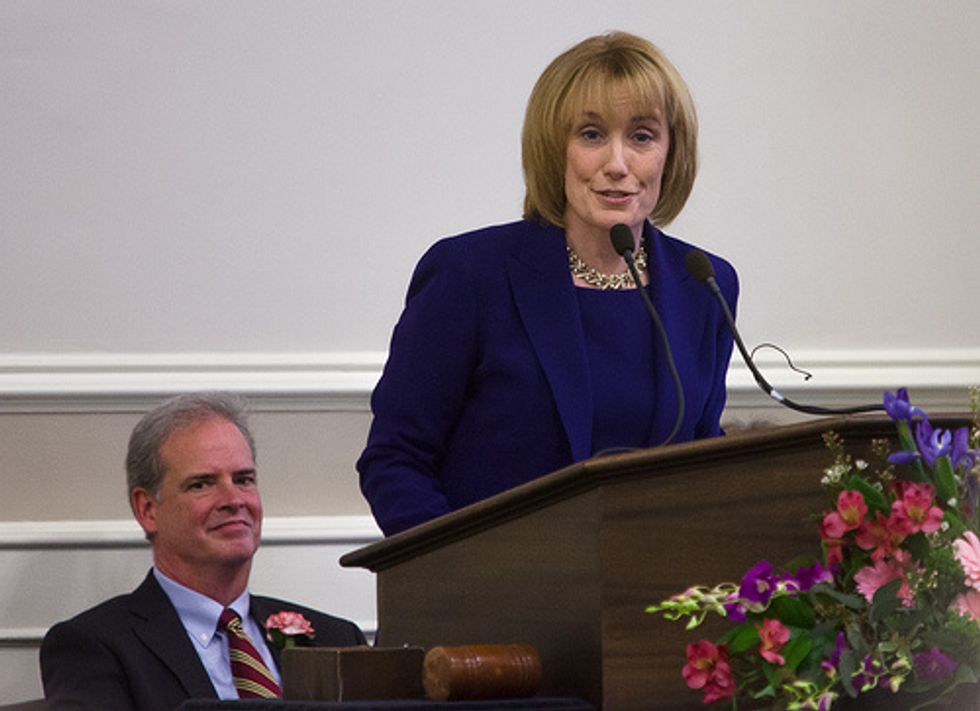 By Ryan Parker, Los Angeles Times
New Hampshire Gov. Maggie Hassan declared a state of emergency Thursday after more than 40 people overdosed on synthetic cannabinoid, also known as "spice."
At least 41 people in Manchester suffered "serious medical reactions," and at least 20 of those were hospitalized, according to a statement from Hassan's office.
Three people in Concord became seriously ill from spice in the previous 24 hours, according to the release. There have been no deaths.
The spice product targeted for making people the sickest is called "Smacked!" according to officials.
Spice, usually sold at gas stations, is supposed to be used as incense, but people also smoke it to get high.
"These products pose a serious threat to public health, especially to young people, and it is our responsibility to do whatever we can to combat the recent rash of overdoses," Hassan said in the statement.
The governor said she declared the emergency in consultation with the state Department of Homeland Security and Emergency Management, public health officials and the attorney general's office.
The state of emergency allows authorities to investigate, quarantine, and require the destruction of targeted spice brands.
Medical officials will work with authorities to quarantine specifically the bubblegum flavor of "Smacked!" brands, according to the release.
Photo: Roger H. Goun via Flickr
Interested in national news? Sign up for our daily email newsletter!