Starbucks Founder Drops Independent Presidential Bid
@AP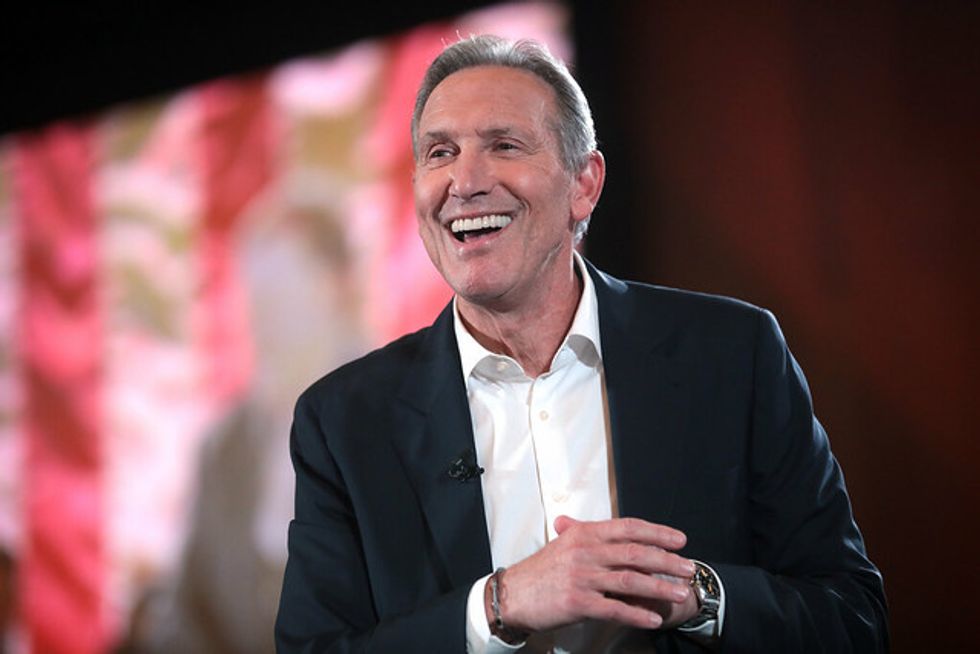 Former Starbucks CEO Howard Schultz says he's no longer considering an independent presidential bid.
Schultz said Friday in a letter posted on his website, "I have concluded that an independent campaign for the White House is not how I can best serve our country at this time."
Schultz said "there is an undeniable appetite for meaningful political reform in America" and that he "had hoped to represent this common-sense view," but ultimately the support for him to make an independent run had not emerged since he first announced in January that he was considering it.
"[N]ot enough people today are willing to consider backing an independent candidate," he said, "because they fear doing so might lead to re-electing a uniquely dangerous incumbent president." He agreed with the "considerable concern that four more years of a Trump administration pose a graver threat to our democracy than four more years of political dysfunction."
Schultz announced in June he was taking a "detour" from a possible independent 2020 bid, citing health concerns. The billionaire businessman said at the time he'd revisit his presidential ambitions after Labor Day.