State Department Inconsistent On Email Records, Watchdog Says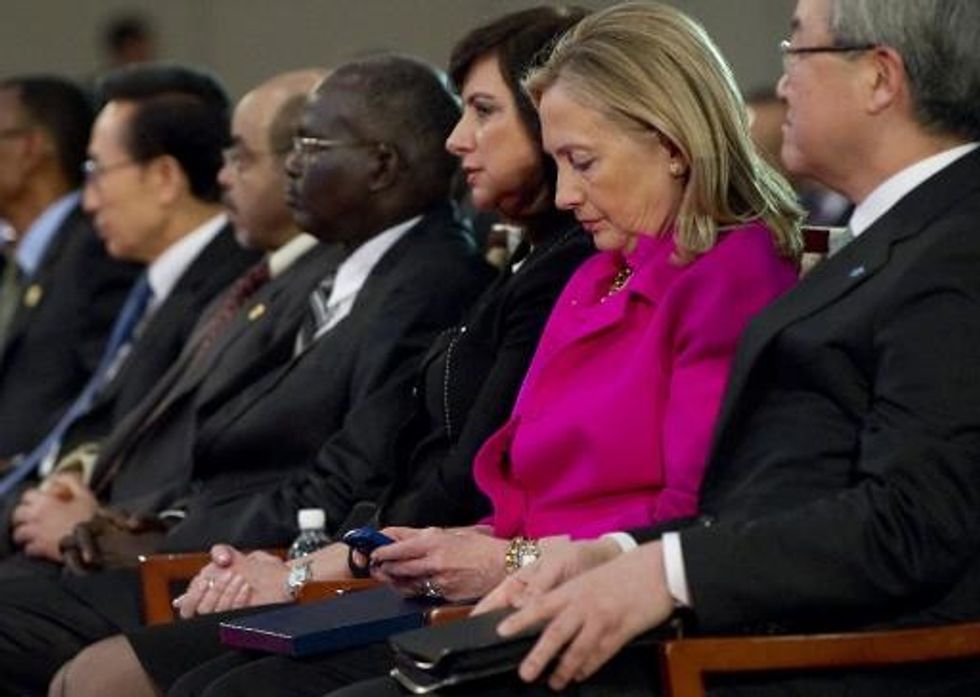 By Steve Geimann, Bloomberg News (TNS)
WASHINGTON — The U.S. State Department's policy for retaining key emails has been inconsistently followed, an inspector general said in a report issued a day after former Secretary of State Hillary Clinton defended her use of a private email.
"The absence of centralized oversight allows for an inconsistent application of policy," according to the report released Wednesday by the State Department's Office of Inspector General.
The watchdog examined the department policy for preserving "record emails," or communications that document policy formulation, help officials respond to congressional questions or protect officials from financial or legal challenges, according to the report.
The State Department created 41,749 record emails from more than 1 billion messages sent by employees in the U.S. and at embassies, according to the report that studied compliance in 2013 on keeping records of policy discussions and important meetings.
Compliance varied across units, according to the report. The consulate in Lagos, Nigeria, created 4,922 record emails, the most of any foreign post, while the embassy in Beijing created 47. In Washington, the secretary's office created seven, the public affairs office generated 29 and human resources made 99, according to a chart in the watchdog's report.
"The department does not give employees adequate training to distinguish between information that should be preserved as records and information that may be discarded," according to the report. "Some employees were under the impression that record emails were only a convenience; they had not understood that some emails were required to be saved as records."
Clinton's emails while in office are under scrutiny after she disclosed using a personal account rather than a government email address. The Obama administration in 2011 ordered department heads to conduct official business on government accounts.
Clinton, who was secretary of state from 2009 until February 2013 and is preparing a presidential campaign, said she turned over to the department paper copies of 30,490 emails relating to government business from her tenure. An additional 31,830 personal messages — including yoga routines and condolence messages — were deleted, she said.
Photo: Then-Secretary of State Hillary Clinton checks her phone in Busan, Korea on November 30, 2011 (AFP/Saul Loeb)