Report: Several Senior State Department Officials Suddenly Resign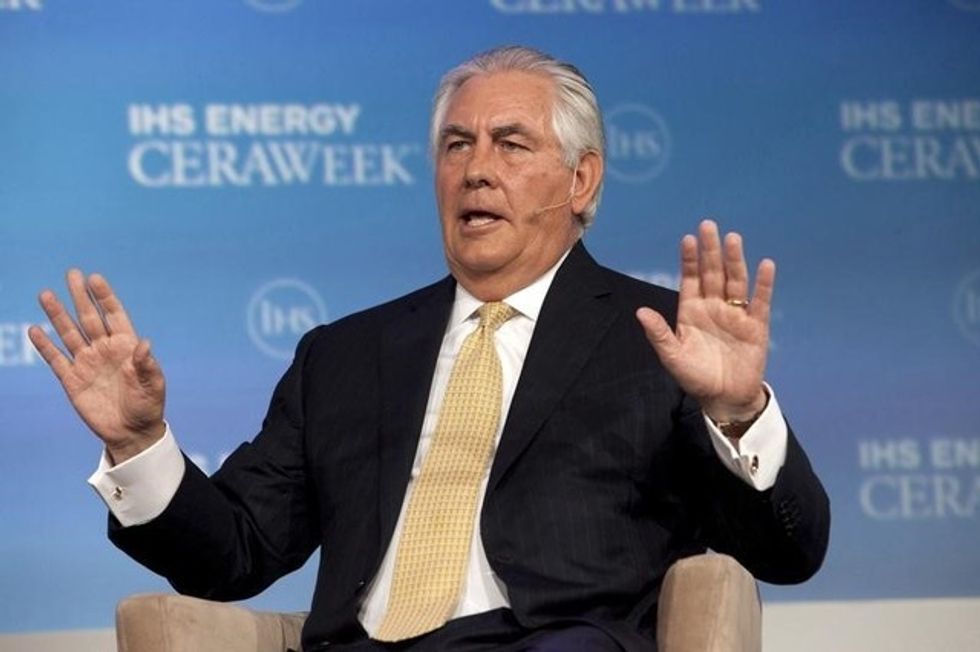 Reprinted with permission from AlterNet.
The entire senior level of management officials at the State Department exited en masse Thursday, according to a new report from the Washington Post .
The move comes on the heels of the Senate committee's approval of Rex Tillerson for secretary of state and a new executive order to freeze all federal hiring. The Trump administration had been narrowing its search for its No. 2 and three officials at the time of the announcement. Departing members of state include Assistant Secretary of State for Administration Joyce Anne Barr, Assistant Secretary of State for Consular Affairs Michele Bond, and Ambassador Gentry O. Smith, director of the Office of Foreign Missions. Undersecretary for Management Patrick Kennedy, who had served in the department for nine years and had been working with the Trump transition team, abruptly quit as well.
"It's the single biggest simultaneous departure of institutional memory that anyone can remember, and that's incredibly difficult to replicate," said David Wade, the State Department chief of staff under John Kerry. "Department expertise in security, management, administrative, and consular positions in particular are very difficult to replicate and particularly difficult to find in the private sector."
Wade further highlighted the dangers implicit in such a move, especially with Trump officials left to fill those positions.
"Diplomatic security and consular affairs, there's just not a corollary that exists outside the department, and you at least can afford a learning curve in these areas where issues can quickly become matters of life and death," he told the Washington Post . "The muscle memory is critical. These retirements are a big loss. They leave a void. These are very difficult people to replace."
The new administration has yet to comment on the resignations. Donald Trump has been in office for a total of six days.
UPDATE: A dueling narrative has emerged, as the Trump administration now claims these officials were fired in an effort to "clean house." CNN's Elise Labott adds that the White House alerted each of their dismissal.
Breaking: Four top @StateDept Mgmt officials all fired by Trump admin, part of effort to "clean house" – officials tell @eliselabottcnn

— Jim Sciutto (@jimsciutto) January 26, 2017
. @eliselabottcnn reports they were sent letters by the White House that their service was no longer required

— Jim Sciutto (@jimsciutto) January 26, 2017
Jacob Sugarman is a managing editor at AlterNet.
IMAGE: ExxonMobil Chairman and CEO Rex Tillerson speaks during the IHS CERAWeek 2015 energy conference in Houston, Texas April 21, 2015. REUTERS/Daniel Kramer/File Photo