State Judge Strikes Down Kentucky's Ban On Same-Sex Marriage, But Decision Put On Hold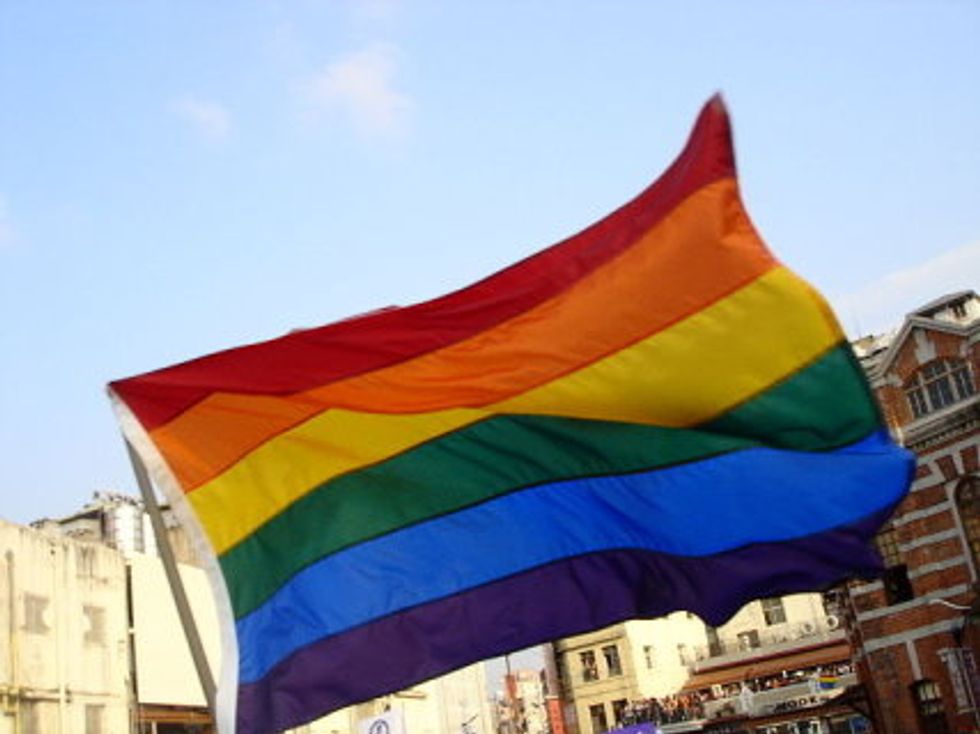 By John Cheves, Lexington Herald-Leader (TNS)
LEXINGTON, Ky. — A Franklin Circuit Court judge on Thursday struck down Kentucky's ban on same-sex marriage, although he immediately put his decision on hold because the U.S. Supreme Court will hear arguments on that ban in less than two weeks.
Judge Thomas Wingate ruled for two Lexington couples who were denied marriage licenses by the Fayette County clerk in 2013 because Kentucky's constitution was amended by voters to define marriage as exclusively between one man and one woman.
The couples sued Gov. Steve Beshear and Fayette County Clerk Don Blevins, alleging that the state's treatment of gay men and lesbians is unfairly discriminatory and violates their civil rights under the U.S. Constitution. Wingate sided with the couples, ruling that the marriage ban "lacks a rational basis."
"This court believes that Kentucky's statutory and constitutional proscriptions against same-sex marriage violate plaintiffs' right to equal protection under the law," Wingate wrote.
"Upon closer inspection, the state's interest in preserving the tradition of marriage is nothing more than a kinder way of describing the state's moral disapproval of same-sex couples," he wrote. "These provisions isolate a group of citizens for no reason other than their shared characteristic of sexual orientation, depriving them of the equal right to marry and enjoy the advantages attached to that legal status. These laws act to exclude, rather than include, on a discriminatory and unsupportable basis."
Although Wingate granted the couples' request for summary judgment against the state, he stayed his decision while the U.S. Supreme Court considers a nearly identical federal court challenge to marriage bans in Kentucky and three other states. Oral arguments in that case are set for April 28.
The federal cases are expected to make history because — depending on how far the Supreme Court goes — they could be the final word on whether states must acknowledge a constitutional right to same-sex marriage. Thirteen states prohibit gay marriage, including Kentucky.
A federal district judge in Louisville last year ruled in favor of Kentucky's same-sex couples and struck down the state's marriage ban. He was overturned by a 2-to-1 decision from the U.S. 6th Circuit Court of Appeals in Cincinnati, setting up the Supreme Court appeal.
The state case before Wingate has proceeded simultaneously, if more slowly.
Attorneys for the couples did not immediately return calls seeking comment Thursday.
David Hardee and Marshall Robertson have lived together in Lexington for more than 25 years. Lindsey Bain and Daniel Rogers have lived together for 20 years and legally married in Connecticut in 2009, although the state of Kentucky does not recognize that marriage.
Beshear responded by reiterating his stance that the U.S. Supreme Court is the appropriate venue for a decision on same-sex marriage. "Judge Wingate was wise to stay the decision pending the ruling from the country's highest court," Beshear said.
(c)2015 Lexington Herald-Leader (Lexington, Ky.), Distributed by Tribune Content Agency, LLC