Stephen Bannon Will Likely Bring More Combativeness And Extremism To Trump's Campaign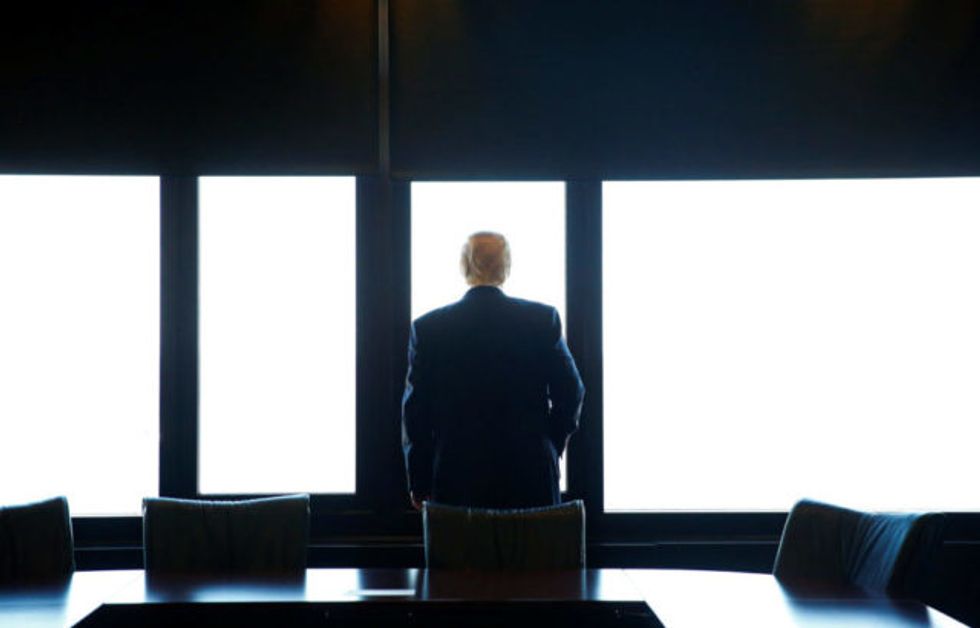 GOP nominee Donald Trump recently shook up his campaign team, and as part of that overhaul, brought on Stephen Bannon, the chief of Breitbart News and the Executive Chairman and Co-Founder of the Government Accountability Institute, the non-profit organization behind the anti-Clinton smear book, Clinton Cash.
Bannon has been brought on as Trump's campaign "CEO." Although many mainstream news consumers may not be familiar with Breitbart News, the organization is considered to be on the "extremist fringe of the conservative right" by the Southern Poverty Law Center. Breitbart often pushes ideas that are outrightly racist. Breitbart is also known for being extremely anti-Muslim, anti-immigrant and fringe.
The site's reputation as a hate-mongering extremism has grown over the last year, especially since late 2015.
Breitbart is not beloved by all conservatives, either. In fact, many, including The Weekly Standard editor William Kristol, can't stand the publication. Kristol said this morning, "I hate the fact that it's called Breitbart News. If they changed the name and called it Right Wing Intolerant Mean-Spirited News, that would be fine."
The choice of Bannon recalls an incident earlier this campaign season in which Breitbart reporter Michelle Fields alleged that she was grabbed by Corey Lewandowski, Trump's former campaign manager, while asking Donald Trump a question after a rally. Bannon took the Trump camp's side and Fields quit.
Multiple other staffers quit their jobs Breitbart as well, over assertions that the site was becoming little more than a Trump fan site and was being paid by Trump for positive coverage.
Although many Republicans have called for Trump to "pivot" and change the tone of his campaign, the appointment of Bannon makes it even less likely that Trump will do so. Trump has had a historically tense relationship with the mainstream media, and so has Bannon. And as Trump's lackey, he likely won't change anything about that aspect of the campaign.
Former Breitbart editor Ben Shapiro, who left the site after the Fields incident, told Politico Bannon's hiring is "a fitting consummation to a romance desperately pursued by Steve Bannon, who turned Breitbart into a national mockery to get close to Trump."