Stormy Feuding With Her Attorney Avenatti
@FAWFULFAN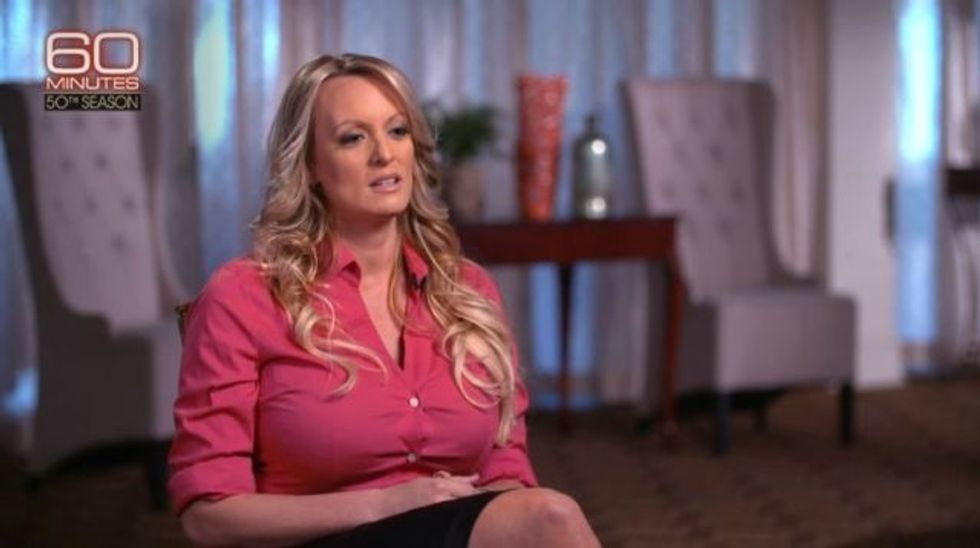 Reprinted with permission from AlterNet.
Celebrity attorney Michael Avenatti has hogged the spotlight since taking on President Donald Trump on behalf of porn actress Stephanie Clifford, a.k.a. Stormy Daniels, who was seeking to get out of a $130,000 payoff about a sexual encounter she had with Trump ahead of the 2016 presidential election. Avenatti won a high-profile victory after Trump tore up the agreement, and the media briefly flirted with him as he advertised a potential 2020 run for president.
But the buzz has drained away as reporters began to pay more attention to what lies underneath Avenatti's carefully-crafted image as a loose-cannon legal street brawler winning justice for the people. Questions arose about his unpaid debts and tax liabilities while he lived the lap of luxury, as well as an October arrest for domestic violence allegations.
And to top it all off, The Daily Beast reports that Daniels, who first propelled Avenatti into national prominence as an anti-Trump crusader, is angry with how Avenatti has treated her and disregarded her wishes as a client.
"Michael has been a great advocate in many ways. I'm tremendously grateful to him for aggressively representing me in my fight to regain my voice," said Daniels. But, she added, he "has not treated me with the respect and deference an attorney should show to a client." Daniels said that Avenatti has claimed to speak on her behalf without input from her, and that he went ahead with his defamation lawsuit against Trump — which was thrown out by a federal judge — without her consent.
"If true, that is highly unethical," said former prosecutor Renato Mariotti. "Lawyers cannot ethically file a case on a client's behalf without first obtaining the client's informed consent to do so."
In particular, Daniels was upset about the opaque and secretive way Avenatti has fundraised on her behalf.
"For months I've asked Michael Avenatti to give me accounting information about the fund my supporters so generously donated to for my safety and legal defense. He has repeatedly ignored those requests," said Daniels. "Days ago I demanded again, repeatedly, that he tell me how the money was being spent and how much was left. Instead of answering me, without my permission or even my knowledge Michael launched another crowdfunding campaign to raise money on my behalf. I learned about it on Twitter."
Avenatti, for his part, has denied any untoward conduct in his legal relationship with Daniels. "I am and have always been Stormy's biggest champion. I have personally sacrificed an enormous amount of money, time and energy toward assisting her because I believe in her. I have always been an open book with Stormy as to all aspects of her cases and she knows that," he said in a separate statement to The Daily Beast.
Thus far, Daniels has not made any decision to replace Avenatti as her attorney, but says that she had to speak up about the experience. "I don't want to hurt Michael, but it's time to set the record straight," she concluded in her statement. "The truth has always been my greatest ally."
Matthew Chapman is a video game designer, science fiction author, and political reporter from Austin, TX. Follow him on Twitter @fawfulfan.