Stronger Consumer Spending Lifts Q4 U.S. Economic Growth
@AFP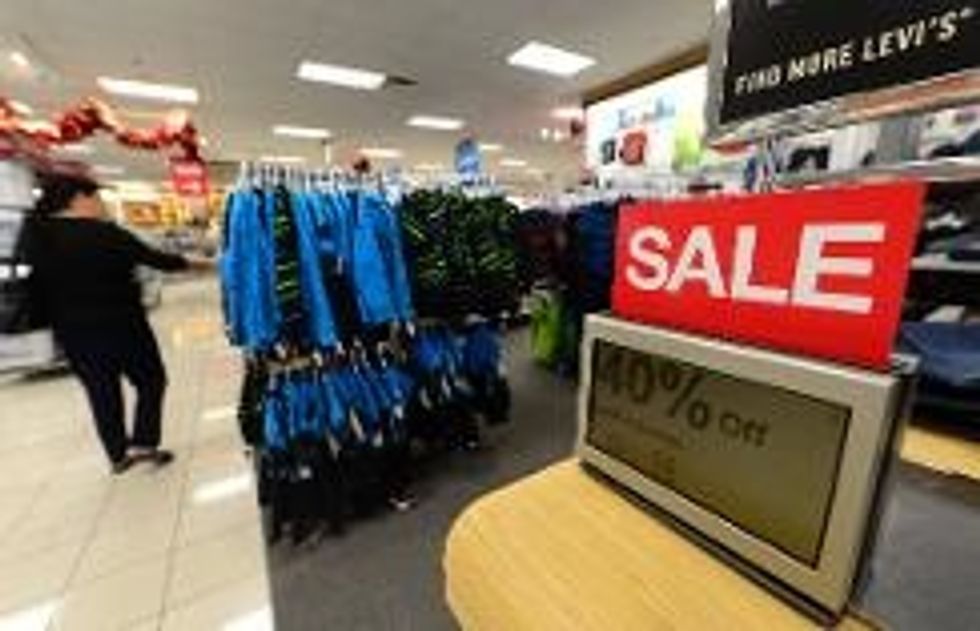 Washington (AFP) – The U.S. economy grew at an annual rate of 2.6 percent in the fourth quarter of last year, expanding more strongly than previously thought as consumers spent more.
The Commerce Department on Thursday revised higher its prior 2.4 percent estimate of gross domestic product growth for the period, matching analyst expectations.
"The general picture of economic growth remains largely the same," the department said in its third and final GDP estimate.
The fourth quarter marked a slowdown from the 4.1 percent pace in the third quarter. The economy grew 1.9 percent for all of 2013, decelerating from 2.8 percent in 2012.
The revision for the October-December quarter reflected new data showing stronger consumer spending, which accounts for about 70 percent of activity in the world's largest economy.
That was partly offset by downward revisions to private investment in inventories and in intellectual property products.
Personal consumption expenditures in the key year-end holiday shopping season rose 3.3 percent, the strongest increase since late 2010. The prior estimate was 2.6 percent.
The fourth quarter included the negative effects of the 16-day government shutdown in October and ended with disappointing holiday retail sales in December amid the start of unusually severe winter weather.
"The data suggest that the economy had slightly more momentum than previously thought before it was hit by extreme weather at the start of 2014," said Chris Williamson, chief economist at Markit.
The economy has been pummeled by winter storms that have gripped large areas of the United States. Data has shown slowdowns in consumer spending, a weakening of the housing market recovery, and weak auto sales.
But many economists see growth picking up in the coming quarters. Expectations were raised after the economy added 175,000 jobs in February, accelerating the pace of job growth despite the bad weather.
"A sturdy February jobs report provides the clearest evidence that the slowdown will be short-lived," said Scott Hoyt of Moody's Analytics.
"The economy's fundamentals are strong. Businesses are profitable and competitive. Household debt loads are low and credit conditions are strengthening. Banks are well-capitalized and liquid. The fiscal health of government at all levels is much improved," he said.
Hoyt predicted GDP growth would pick up to about 3.0 percent this year and 4.0 percent in 2015.
The Federal Reserve expects the economy will continue to improve at a sufficient pace to support the continued taper of its massive monetary stimulus.
Last week the Fed cut its asset-purchase program by $10 billion for the third month in a row, paring the stimulus to $55 billion a month.
"More importantly for the course of policymaking… will be how much momentum the economy has retained after the weather impact falls out of the numbers, and that of course includes the need to discount strong rebound numbers," said Markit's Williamson.
afp.com / Frederic J. Brown