Student's Death Raises Questions About Drug Informants On College Campuses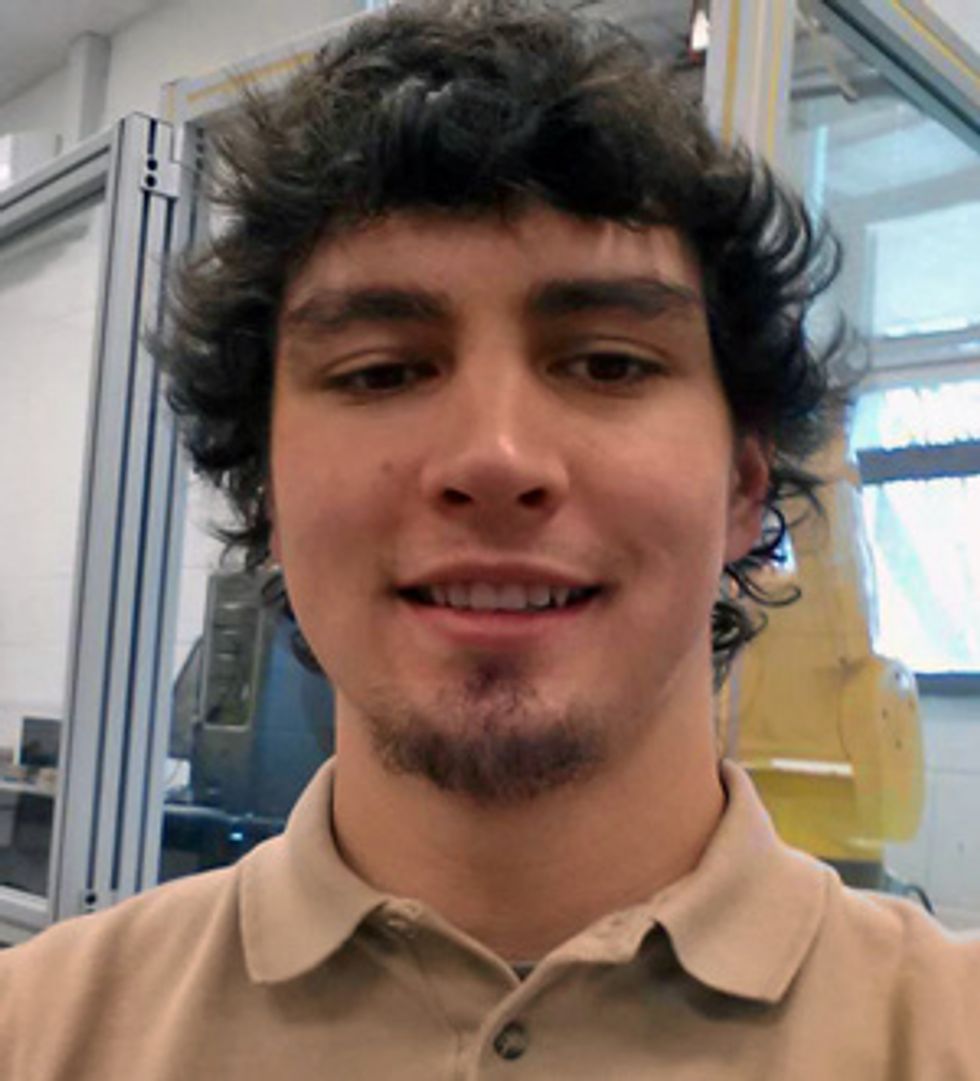 By Matt McKinney, Star Tribune (Minneapolis) (TNS)
MINNEAPOLIS — Andrew Sadek, a North Dakota college student who went missing two weeks before his graduation, was found dead in the Red River just over a year ago. He had been shot once in the head. He wore a backpack full of rocks.
Initially there were murmurs that it was suicide. But after his family learned that Sadek had been working as a confidential informant for a drug task force in the months before his death, they have pushed for answers, and for changes in the practice that they believe led to their son's killing.
Sadek was busted for selling $80 worth of marijuana. He faced the possibility of more than 40 years in prison.
"That would scare the bejesus out of anyone," said his mother, Tammy Sadek. "They get kids who have no knowledge of the law. They don't offer up an attorney during this whole thing."
Tammy Sadek says police should stop using college students accused of nonviolent offenses to carry out undercover drug buys. Her son's case has been compared to others in which young kids busted for minor drug offenses are told they can reduce their sentence if they help police catch others. The practice has been criticized by the American Civil Liberties Union and led to reforms in one state after an informant was murdered by those she was trying to help catch.
Authorities in North Dakota said Sadek was an adult who knew what he was doing when he chose informant work. A review of how the task force handled Sadek didn't find wrongdoing.
But a year later, the case remains unsolved — with no official determination of suicide or homicide.
The gun that killed Sadek has not been found, but a pistol that shoots the same sized bullets disappeared from one of the Sadeks' farm vehicles at their ranch near Rogers, N.D. Tammy Sadek said she doesn't know if it's connected because it's not clear when the pistol was taken.
Sadek's roommate, Drew Kugel, said Sadek didn't appear depressed in the days before his disappearance. Kugel didn't know about the undercover work his roommate was doing. He only knew Sadek as a quiet person who liked to ride his skateboard around campus and got good grades.
"Something went bad," he said. "He was just a college student and I think they maybe sent him out to do something way over his head."
His family said Sadek was a thoughtful kid who loved the outdoors and planned to take over the family farm.
He spent two years on the Wahpeton, N.D., campus of the State College of Science (NDSCS), a two-year community college in the center of the town of 7,800 people.
"Andrew was a quiet, gentle soul," his mom said. "He would do anything for anyone."
What no one close to him knew was that he had become entangled in legal trouble and spent the last few months of his life working to clear his name.
Sadek was busted after he sold 3.35 grams of marijuana worth $80 in April 2013 to an informant in two separate sales in a campus parking lot.
State law in North Dakota doesn't differentiate between a small amount of marijuana or a kilo of cocaine: the sale of either one is considered a Class A felony punishable by up to 20 years in prison and a fine of up to $20,000.
In November of 2013, agents with the Southeast Multi-County Agency Drug Task Force searched Sadek's dorm room, finding a marijuana grinder in his desk. Sadek admitted that the grinder was his. A misdemeanor was added to his charges; he faced a maximum possible sentence of 41 years in prison. He signed papers to become an informant the next day.
Over the next three months, Sadek bought drugs three times wearing a police wire. All three buys were on college property. He was supposed to make two more buys when he stopped contacting the task force. He was last seen May 1, 2014, at 2 a.m. walking out of his residence hall alone.
A warrant for his arrest on two counts of drug dealing was issued May 5. At the time, campus police Sgt. Steve Helgeson suggested to local media that Sadek had fled. Sadek's body was found June 27 in the Red River about a mile north of Breckenridge, Minn.
His wallet was not on him. He was wearing different clothes than the ones he wore when he was last seen leaving his dorm. He had been shot with a bullet from a .22-caliber weapon. An autopsy ruled that he died from the gunshot wound. No drugs or alcohol were found in his body.
The college didn't know anything about Sadek's criminal problems or his work with the drug task force until after he went missing, said Harvey Link, the school's vice president for academic and student affairs.
A school policy to notify parents when students violate drug or alcohol rules never came into play as a result, he said.
Informants are helpful in small towns because police officers are already well known and suspects would likely recognize them, said the head of the drug task force that used Sadek as an informant.
"We've never really had any problems with anything," said Jason Weber, a deputy in the Richland County Sheriff's Office. Officers watch confidential informants during drug buys. Informants wear a wire that transmits and records conversations.
"Basically, if you have a student in college that gets caught with selling marijuana, meth, whatever it may be, now they're giving themselves an opportunity to help themselves out," said Weber. Citing the investigation, the sheriff's office declined to answer specific questions about Sadek.
Drawing confidential informants from the pool of students on a college campus has come under fire after several high-profile failures of the practice in Massachusetts and Mississippi. A Florida law known as Rachel's Law that beefs up protections for confidential informants was passed after the murder of Rachel Hoffman, a 23-year-old student killed while working as a confidential informant for police.
The practice is generally avoided by campus police at the University of Minnesota, said UMPD Lt. Troy Buhta. "I think anything like that could go bad," said Buhta.
A school spokeswoman said NDSCS would have no comment on the use of confidential informants on campus, but the practice appears to have continued. A 21-year-old man was charged in May with selling six prescription pills to a confidential informant in a school parking lot. He faces a maximum sentence of 60 years in prison.
Those maximum penalties give law enforcement broad leverage to find more confidential informants, but they're unlikely to be used, said North Dakota defense attorney Mark A. Friese.
It's ultimately up to a judge, but the reality is that "most first-time marijuana deliveries do not lead to imprisonment," he said.
A confidential informant offer typically comes before the offender goes to court, before they even have an attorney. Sadek, despite spending months working with the police to lessen his potential sentence, never had a day in court.
"He never even made an appearance," said Richland County Assistant State's Attorney Megan Kummer.
Initially, the NDSCS campus police investigated Sadek's death, and the tone of the investigation suggested police were working from the theory that he had taken his life, said Tammy Sadek.
The campus police eventually turned to outside agencies, pulling in the North Dakota Bureau of Criminal Investigation and, because Sadek's body was found in Minnesota, the state Bureau of Criminal Apprehension.
"At least they're not treating it like a suicide anymore," said Tammy Sadek, who said she and her husband, John, met with investigators in April. Some of Sadek's college friends have also been interviewed. Carrying on her own investigation, Tammy Sadek learned the name of one of the suspects who bought drugs from Andrew when he was working as an informant. That person talked to her at first but has since broken off contact.
The Sadeks have launched a Facebook page, "Justice for Andrew Sadek," and continue to push for answers.
This week, the couple mark a grim anniversary: On July 22, 2005, their 18-year-old son Nicholas was killed along with his girlfriend when their car was struck by a train at an unmarked train crossing.
Nicholas and Andrew were the Sadeks' only children.
Photo: Andrew Sadek, who died while working as a drug informant. His parents believe he was murdered, although an investigation has not concluded. Andrew Sadek" by Source (WP:NFCC#4). Licensed under Fair use of copyrighted material in the context of Death of Andrew Sadek">Fair use via Wikipedia." target="_blank">Wikipedia