Study: Dementia Patients Continue To Get Medications With Little To No Benefit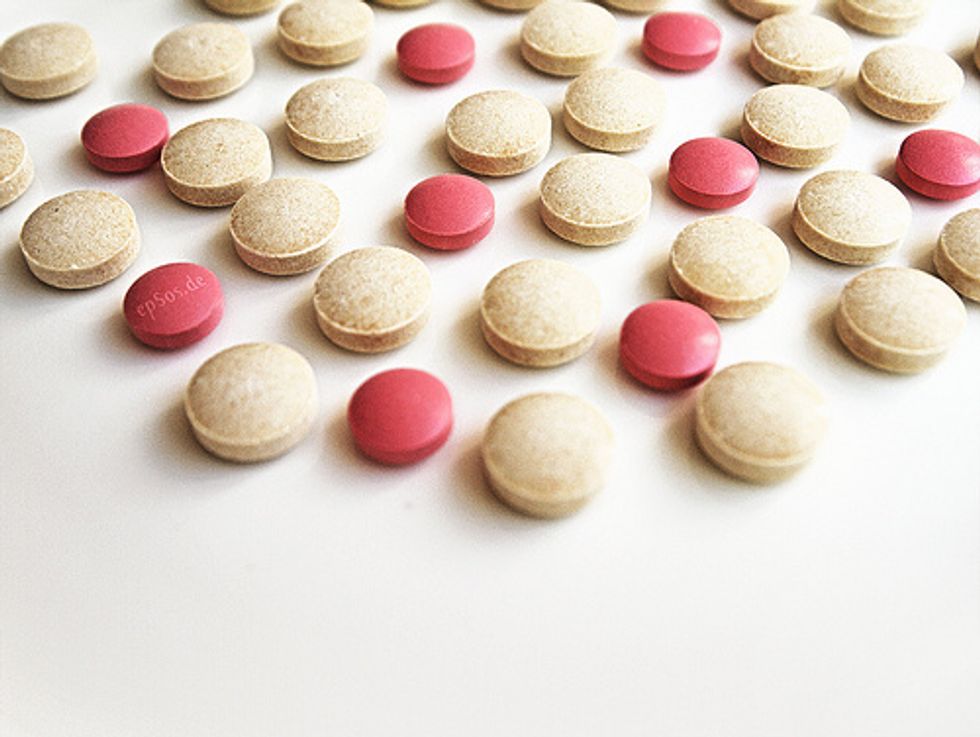 By Melissa Healy, Los Angeles Times
LOS ANGELES — More than half of nursing home patients who suffer severe dementia and are likely to die within a year or two are administered medications that offer little to no benefit and may cause pointless discomfort, a new study finds.
The latest research, published in JAMA Internal Medicine, demonstrates that physicians and families often continue the flow of medications well beyond the point at which they might prolong or enhance a patient's life. The practice needlessly inflates the cost of caring for patients near the end of life, by an estimated $816 on average every 90 days.
Alzheimer's disease drugs, which are virtually ineffective in patients with severe dementia, were the questionable medications most commonly given to nursing home patients with advanced disease. Prescriptions for Alzheimer's drugs such as donepezil (better known by its commercial name, Aricept), rivastigmine (Exelon), and memantine (Namenda) are commonly initiated for patients in the early stages of the disease and may slow the rate at which they become unable to care for themselves. There's little evidence they improve memory or mental performance in people in late stages of the disease, however.
Despite slim evidence for their use, those medications often cause side effects such as fainting and arrhythmia, which put patients at high risk of hip fractures, and urinary retention. More than a third of the study's 5,406 nursing home residents with severe dementia were taking one or more of these medications.
About a quarter of the study's subject population continued to take lipid-lowering medications – most typically statin drugs. There's a very low likelihood that lipid-lowering drugs would lengthen life in such patients, many of whom would not be resuscitated were they to suffer a heart attack anyway. But recent studies suggest that as many as 1 in 5 patients taking a statin may suffer muscle fatigue or soreness, and the Food and Drug Administration has recently warned that in some older patients, statins may cause memory loss and confusion as well.
The latest study found regional and ethnic differences in the trend of such questionable prescribing: It was highest in the southern and central parts of the Western and Eastern United States, where as many as 65 percent of such patients took at least one drug of questionable value. And it was lowest in the Mid-Atlantic states, New England, and the mountain states of the West. Latinos with dementia were much more likely to get medications of questionable value — 65 percent did so — and the rate for non-Latino blacks and whites was roughly the same — about 52 percent.
Men were more likely than women to get such drugs: 62 percent vs. 52 percent got medically questionable medications. And although medications of questionable value went to 44 percent of patients in hospice care and nearly half who had do-not-resuscitate orders, these patients were much less likely than patients outside of the hospice system (55 percent) and those without do-not-resuscitate order (64 percent) to get them.
In an invited editorial, geriatrician and palliative care specialist Dr. Greg A. Sacks expressed hope that the latest findings will prompt physicians who treat any patients with limited time horizons to reconsider their prescribing practices.
If physicians initiated more detailed conversations with patients and their families about the goals that should guide a sick patient's care, they would be less likely to prescribe many drugs and tests, wrote Sacks, of the Indiana University School of Medicine. The results would be reduced medical costs and patients whose limited life spans are spent more comfortably and are no shorter than those of patients who are needlessly medicated, Sacks wrote.
Photo: epSos.de via Flickr
Interested in health news? Sign up for our daily email newsletter!</em>