Study: Media Coverage Of Obama 'Consistently Negative'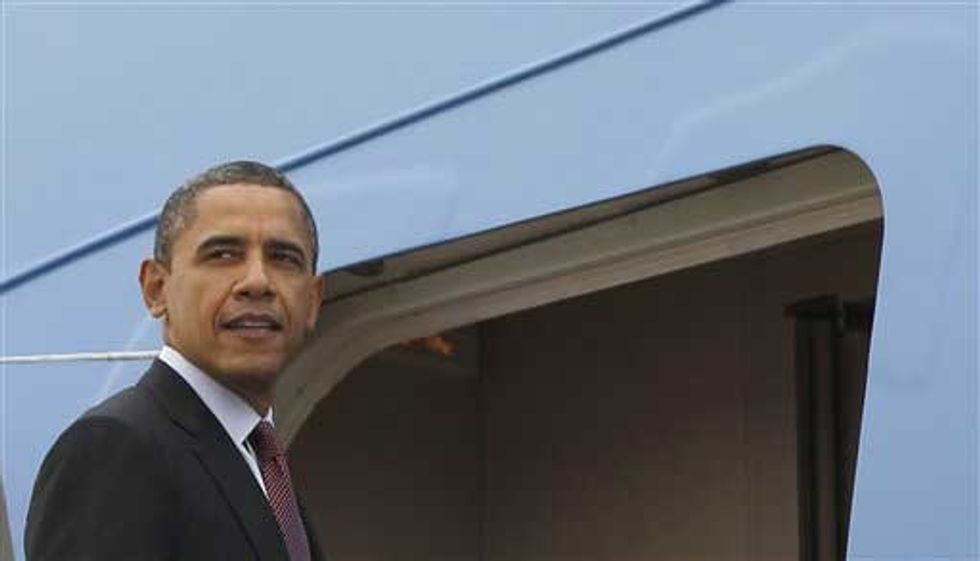 In sharp contrast to the perception on the right that the press corps is in the tank for Democrats and Barack Obama, there has not been a single week this year when the president received more positive coverage than negative, according to a media study released Monday.
The nonpartisan report from the Pew Research Center's Project for Excellence in Journalism found that it was Mitt Romney's primary win in his home state of Michigan on Feb. 28 that convinced journalists he was certain to be the Republican standard-bearer; from then on, coverage of his candidacy grew considerably more positive.
But the most interesting nugget in the report, which is based on "analysis of the tone and volume of candidate coverage during the 2012 primary season from January 2-April 15 using human coding of 52 key news outlets and computer-assisted coding of more than 11,000 news outlets," is that Barack Obama has been subjected to sustained negative coverage as Republicans have fought to challenge him:
In Obama's case, his negative coverage was driven by several factors. One was the consistent criticism leveled at him by each of the Republican contenders during primary season. The other involved news coverage of issues—ranging from the tenuous economic recovery to the continuing challenges to his health care legislation—with which he was inextricably linked. An examination of the themes in Obama's coverage also reveals that the coverage placed him firmly in campaign mode. His coverage that focused on the strategic frame exceeded that relating to policy issues by 3:1.
The upshot for the White House? As attention shifts to a focus on the Romney-Obama match-up, polls showing the president in a strong starting position and Romney with major weaknesses among key demographic groups — especially women and minorities — will influence coverage, evening out the narrative.
Find the full Pew study here.