Sunday Shows Largely Fail To Mention Climate Change In Hurricane Irma Coverage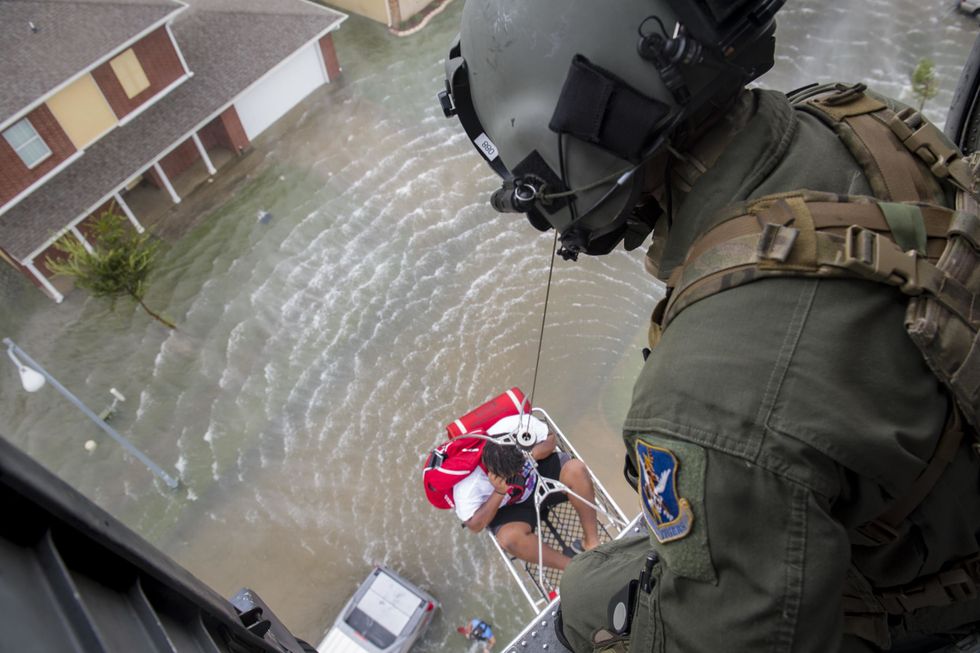 Reprinted with permission from MediaMatters.
Three out of four* major Sunday morning political programs neglected to discuss climate change during their coverage of Hurricane Irma, the second category four hurricane to hit the United States in a matter of weeks.
As Hurricane Irma tore through the Caribbean and approached Florida, Sunday morning political news programs reported on the storm's remarkable strength and size and the potential damage it could cause, but three major Sunday shows — Fox Broadcasting Co.'s Fox News Sunday, CBS' Face the Nation, and ABC's This Week — failed to mention the effects of climate change during their coverage of the storm, even though expertshave linked extreme weather events, including Irma, to global warming.
The only Sunday morning political show to discuss climate change was CNN's State of the Union. During an interview with Sen. John McCain (R-AZ), host Jake Tapper said, "I would be remiss if I didn't mention, the fact that many experts say that the storm is more intense because of climate change" and asked why many Republicans "act as if it's not real, even though the overwhelming scientific consensus is that it's real, and it's man-made":
Television news programs have repeatedly avoided discussing climate change in their coverage of devastating natural disasters, including Hurricane Harvey. The reluctance to discuss climate change on this week's Sunday news shows follows a pattern that seems to be getting even worse.
Methodology
Media Matters searched SnapStream for discussions of climate change and global warming using the search terms "climate change" or "global warming" on Fox Broadcasting Co.'s Fox News Sunday, CBS' Face the Nation, and ABC's This Week, and CNN's State of the Union. Segments were counted if climate change or global warming was discussed in reporting on Hurricane Irma.
*NBC's Meet the Press was not included because the show was preempted for Hurricane Irma coverage.