Supreme Court Hears Arguments In Aereo Online TV Case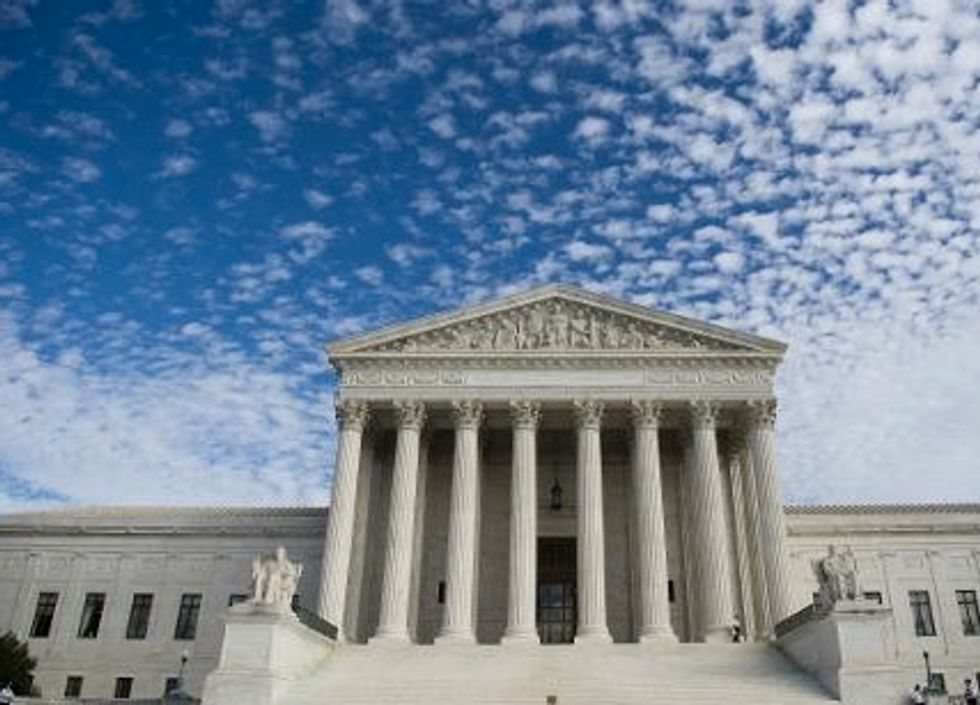 By Vera Bergengruen, McClatchy Washington Bureau
WASHINGTON — Supreme Court justices seemed torn Tuesday as they listened to the arguments in a complex technological case involving copyright law, the rights of TV broadcasters and a video startup called Aereo that is upending how viewers access television.
While skeptical of Aereo's service, which is based on a technological loophole to get around copyright laws, the justices worried that siding with broadcasters could endanger the same Internet cloud services that millions of people use to access and store all kinds of digital files.
Aereo lets users in 11 cities stream local broadcast TV to their computers, phones and tablets by renting them a tiny antenna and cloud storage for a small fee. Broadcasters including ABC, NBC, CBS and Fox claim that Aereo's service illegally steals their copyrighted content. If the court rules in favor of the startup, it could threaten the lucrative fees the networks receive from cable companies to transmit their content. Broadcasters want Aereo to either pay similar fees or shut down.
"Your technological model is based solely on circumventing legal prohibitions that you don't want to comply with," Chief Justice John Roberts Jr. told Aereo's lawyer, David Frederick.
"There's no reason for you to have 10,000 dime-sized antennas except to get around the Copyright Act," Roberts said.
The entire case hinges on whether Aereo is engaging in a "public" or "private" performance when it transmits content. Aereo has a data center in each city where it operate thousands of dime-size antennas. When a subscriber wants to watch a show live or record it, the company temporarily assigns the customer an antenna and transmits the programming to the subscriber's tablet, phone or Internet TV.
Since the potential audience is only one person, it should be considered a private performance, not a public performance regulated by the Copyright Act, Aereo argued.
Lawyers on both sides used analogies ranging from valet parking to coat checks to clarify the complex technological issues at hand. The broadcasters' counsel explained that Aereo's users aren't accessing the service to watch something online that they have already bought — they are using it to get that content in the first place.
"I show up at the car dealership without a car, I'm going to be able to get a car. If I show up at the valet parking service and I don't own a car, it's not going to end well for me," the broadcasters' counsel, Paul Clement, a former U.S. solicitor general, said to laughter in the packed courtroom.
Just as disturbing to some of the justices, however, are the unintended and far-reaching implications an Aereo loss could have on the cloud services industry.
"Are we somehow catching other things that really will change life but shouldn't, such as the cloud?" asked Justice Stephen Breyer.
The "cloud" storage Aereo provides lets users record and store programs on a remote server instead of directly on their computer, where they can access their shows anytime, from anywhere.
Technology groups have expressed their concern that a ruling against Aereo would stifle innovation and endanger popular apps such as Google Drive, iCloud and Dropbox. Since those services are also used to remotely access copyrighted content, like legally purchased songs or movies, they could end up in murky legal territory if Aereo loses, some groups say. There isn't any fresh copyright law regarding the new cloud services that are springing up.
"The cloud industry is freaked out about this case," said Frederick, the lawyer for Aereo.
Clement insisted that the justices should not try to "solve the problem of the cloud once and for all" in this case, but instead focus on the plain violation of copyright law in front of them.
If Aereo's service is really based on innovative technology it will survive anyway, argued Clement.
"If all they have is a gimmick, then they probably will go out of business and nobody should cry a tear over that," he said.
The Supreme Court is expected to reach a decision by early summer.
AFP Photo/Saul Loeb