After Supreme Court Ruling, Fewer State Workers To Organize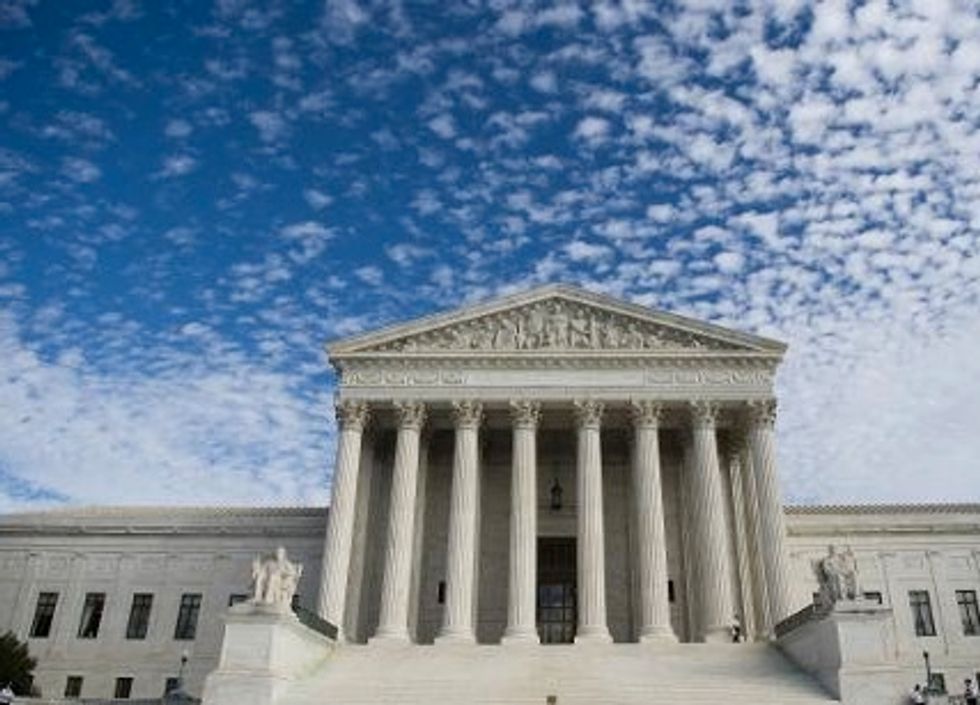 By Jake Grovum, Stateline.org
WASHINGTON — The U.S. Supreme Court's recent ruling in a case brought by home health care aides in Illinois casts doubt on labor agreements between such workers and state governments in nine other states.
It also closes off — or at least complicates — one of labor's clearest paths to reversing a decades long trend of declining ranks and shrinking clout.
The petitioners in Harris v. Quinn were home health care aides who did not want to join a union, though a majority of their co-workers had voted to join. Under state law, the non-union workers still were required to contribute their "fair share" to help pay for collective bargaining and other union activities that would benefit them.
The decision turned on the status of the workers. Though their work is directed by their patients, most home health care workers are paid through Medicaid, a joint state-federal program. Union backers saw the workers as jointly employed by both the state and their patients. Capitalizing on that, public employees' unions in 10 states have organized them as state workers.
But the high court ruled that unionized in-home health workers aren't "full-fledged public employees," and therefore can't be required to contribute, as other public employees are under a 1977 ruling. Forcing them to do so, the court ruled, is a violation of their First Amendment rights.
California, Connecticut, Maryland, Massachusetts, Minnesota, Missouri, Oregon, Vermont, and Washington all have arrangements similar to the one in Illinois. Wisconsin and Michigan did as well until they were reversed recently. How the decision will affect each of those agreements remains to be seen, although a number of them signed onto a brief backing Illinois before arguments earlier this year.
For the time being, most are studying the impact of the decision. It is expected that workers in those states who oppose the union — or at least oppose paying their dues — will file similar lawsuits against the arrangements.
But there may be some room for the states to act. In Illinois, for example, some of the workers challenging the union agreement were relatives of their patients. If the state revised its labor agreement to include only those home health aides working independently (not for a private firm) and paid entirely by Medicaid, it might be able to meet the court's new "full-fledged public employee" standard.
"Each state legislature is in a position, and the governors of all the states, to take a look at the way this was set up under Illinois state law and change the way their own states function," said Esta R. Bigler, director of labor and employment law programs at Cornell University.
In contrast, the impact of the ruling will be limited on the roughly 24 "right-to-work" states that already bar "fair share" dues-paying arrangements.
Unions have focused on organizing public workers, as opposed to those in the private sector, because "government employers tend to not resist unionization the way private employers do," said Kenneth Dau-Schmidt, a labor law expert at the Indiana University Maurer School of Law. "The state of Illinois is not going to resist the union the way the private sector would."
Because of last month's decision, however, any efforts to unionize such workers in other states could face an uphill climb, if they're even mounted at all.
The decision on the "fair share" provision "makes unionization harder," according to Christine Owens of the worker-advocacy group National Employment Law Project. "It then becomes harder for the members that are continuing to support and pay for the functions that the union provides to carry all the freight."
For their part, labor unions — mainly the SEIU and AFSCME, which together have hundreds of thousands of members potentially affected by the ruling — have pledged to continue their efforts at organizing home-care workers.
"No court case is going to stand in the way of home-care workers coming together to have a strong voice for good jobs and quality home care," SEIU President Mary Kay Henry said in a statement after the ruling.
Opponents say they will have a hard time doing so. "This was certainly seen as a growth area for public sector unions and the labor movement in general," said Ilya Shapiro of the libertarian Cato Institute, which filed a brief against the unions in the case. "That's been stopped in its tracks."
AFP Photo/Saul Loeb
Interested in U.S. politics? Sign up for our daily email newsletter!