Supreme Court Sides With LAPD In Warrantless House Search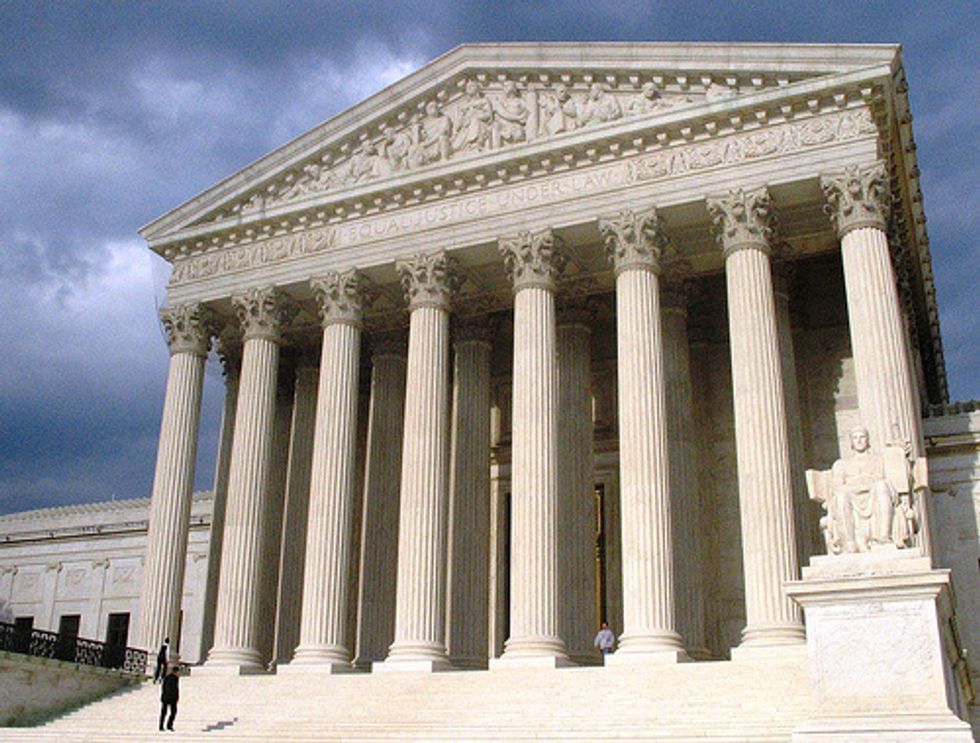 By David G. Savage, Tribune Washington Bureau
WASHINGTON — The Supreme Court ruled Tuesday that police officers may enter and search a home without a warrant as long as one occupant consents, even if another resident has previously objected.
The ruling — based on a case involving a Los Angeles Police Department search — gives the police more leeway to search homes without obtaining a warrant, even in situations where there is no emergency.
The case began with a lawsuit filed by Walter Fernandez, a Los Angeles man who was arrested in 2009 as a suspect in a street robbery and taken from his home to the police station. During the arrest, he refused to allow police to search his home.
"You don't have any right to come in here. I know my rights," he shouted from inside an apartment in South Los Angeles, according to court records. Officers had knocked at the door and spoken to Roxanne Rojas, a woman he was living with.
After his arrest, police returned an hour later and searched his apartment, this time with the consent of Rojas. They found a shotgun and gang-related material.
In a 6-3 decision Tuesday, the high court said Fernandez did not have a right to prevent the search of his apartment once Rojas had consented.
In the past, the court had described the protection against home searches as the "very core" of the Fourth Amendment's ban on unreasonable searches and seizures. To search a home, an officer usually needs a warrant from a judge.
But Justice Samuel A. Alito Jr., writing for the court, said home searches were legal whenever the officers can obtain consent from an occupant.
"A warrantless consent search is reasonable and thus consistent with the Fourth Amendment irrespective of the availability of a warrant," he said in Fernandez v. California. "Even with modern technological advances, the warrant procedure imposes burdens on the officers who wish to search (and) the magistrate who must review the warrant application."
He also said Rojas, who appeared to have been beaten, should have the right of her own to consent to a search. "Denying someone in Rojas' position the right to allow the police to enter her home would also show disrespect for her independence," Alito wrote.
Justices Ruth Bader Ginsburg, Sonia Sotomayor and Elena Kagan dissented and faulted the court for weakening the requirement to obtain a search warrant.
"Instead of adhering to the warrant requirement, today's decision tells the police they may dodge it," Ginsburg said.
She noted that in 2006 the court had ruled in a Georgia case that a husband standing in the doorway could block the police from searching his home, even if his estranged wife consented. In the new opinion, the majority said that rule applied only when the co-owner was "physically present" to object.
The arrest came after a man was assaulted and robbed next to an ATM along Vermont Avenue in South L.A. LAPD officers pursued a suspect to a nearby apartment, where they found Fernandez.
He was later convicted for his role in the street robbery and sentenced to 14 years in prison.
Photo: OZinOH via Flickr