Supreme Court Sides With Military In Protest Case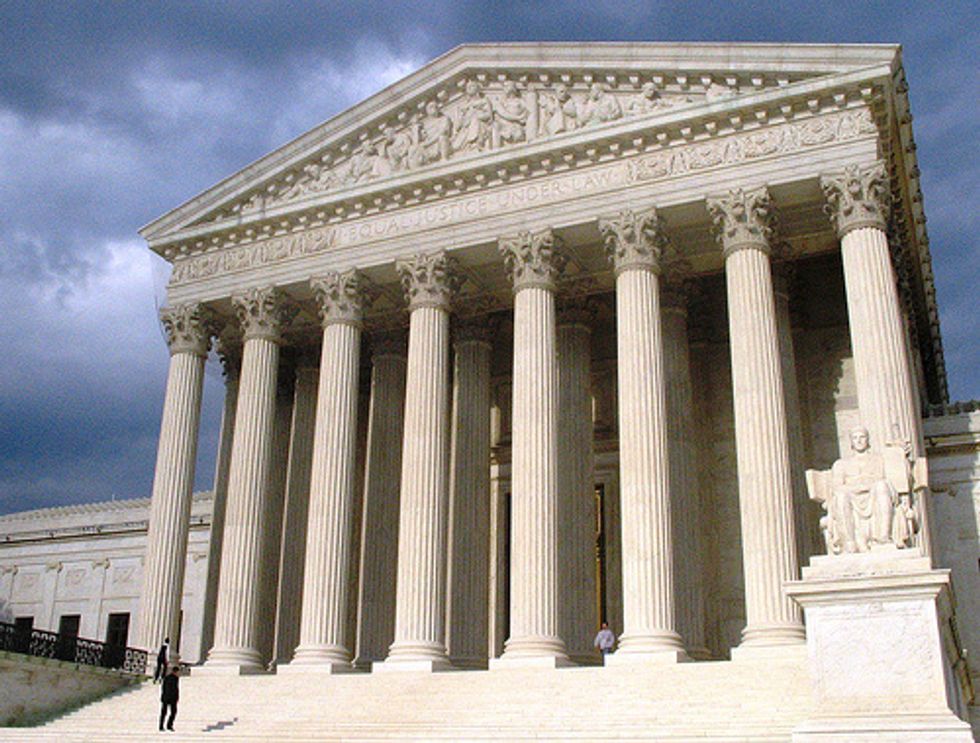 By David G. Savage, Tribune Washington Bureau
WASHINGTON — The Supreme Court in a unanimous decision ruled Wednesday that military commanders have broad power to keep protesters off of bases, including the public roads that pass through them.
The decision upholds the prosecution of a veteran peace activist from Santa Barbara, Calif., who repeatedly returned to protest on a highway outside Vandenberg Air Force Base, even after he had been ordered to stay away.
John Dennis Apel had been barred from Vandenberg in 2003 after he threw blood on a base sign. But he returned repeatedly in the years after to protest inside a designated protest zone along Highway 1.
Officers warned him he was violating the order to stay away, and in 2010, he was escorted away and prosecuted for violating the order. A magistrate convicted him and ordered him to pay $355 in fines and fees.
He appealed and won a reversal from the U.S. 9th Circuit Court of Appeals, which held that the military did not have "exclusive possession" of the public roads and protest areas near the base.
The Supreme Court reversed that decision Wednesday, but without delving into the First Amendment. Writing for the court, Chief Justice John G. Roberts Jr. said the authority of a base commander "reaches all property within the defined boundaries of a military place. … Those limits do not change when the commander invites the public to use a portion of the base for a road, a school, a bus stop, or a protest area, especially when the commander reserves authority to protect military property by, among other things, excluding vandals and trespassers."
He noted that because the high court had not dealt with the First Amendment issue in the case, Apel was free to raise that point in a further appeal to the 9th Circuit.
Justices Ruth Bader Ginsburg and Sonia Sotomayor agreed with the decision but said they believed that "it is questionable whether Apel's ouster from the protest area can withstand constitutional review."
Justice Samuel A. Alito Jr. added a separate statement to fault Ginsburg for voicing a view on an issue that was not part of the case.
Photo: OZinOH via Flickr