Suspect Arrested In Washington, D.C., Mansion Killings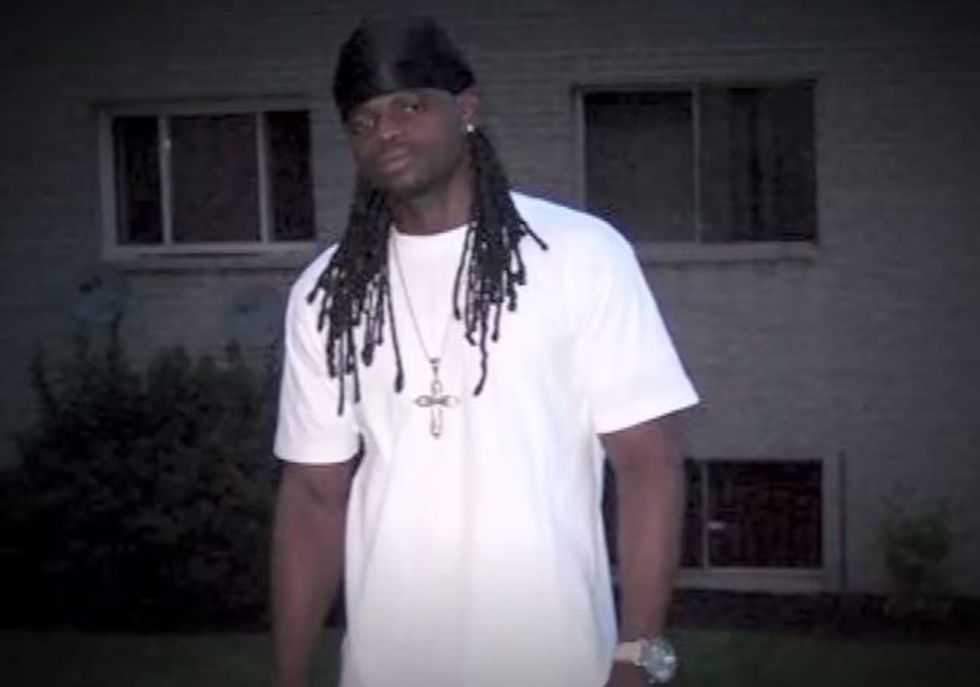 By Michael Muskal, Los Angeles Times (TNS)
Daron Dylon Wint was a welder with a violent past who sometimes worked for American Iron Works. Savvas Savopoulos was the company CEO and head of a family that lived in a mansion in Woodley Park, a wealthy and especially safe neighborhood in Washington, D.C., where guards and police are a frequent sight because the official residence of Vice President Joe Biden is nearby.
But that security didn't protect the Savopoulos household: Savvas, 46; his wife Amy, 47; their 10-year-old son, Philip; and housekeeper Veralicia Figueroa, 57. Three of the four were stabbed or bludgeoned to death before they were found in the ashes of the burned-out home on May 14.
Mayor Muriel E. Bowser described the slayings as "an act of evil."
Wint had been the prime suspect ever since officials identified his DNA found on a crust left over from a pizza delivered to the home. For days, Wint has led police on a chase to Brooklyn, N.Y., and then to Maryland, where he was arrested by officers with the Capital Area Regional Fugitive Task Force about 11 p.m. Thursday.
Wint, 34, is scheduled to be arraigned Friday on a charge of first-degree murder while armed.
He showed no emotion and offered no resistance when he was arrested, Dave Oney, spokesman for the U.S. Marshals' Service, told the Los Angeles Times on Friday. The family of the Savopouloses asked to be left alone to grieve but issued a statement after the arrest.
"While it does not abate our pain, we hope that it begins to restore a sense of calm and security to our neighborhood and to our city," the family said. "We are blessed to live in a community comprised of close circles of friends who have supported us and grieve with us."
"Our family, and Vera's family, have suffered unimaginable loss," the Savopoulos family said, "and we ask for the time and space to grieve privately."
The sharp contrast between a family that had it all and a suspect with a history of having little riveted the nation and the neighborhood.
"For residents of the District who are rightfully scared and want answers as to why and how this family may have been involved, we want to give you as many answers as we can," Washington, D.C., Police Chief Cathy L. Lanier said at a televised news conference Thursday. "What we can tell you right now is that we do believe there is a connection between the suspect in this case through the business. So right now, it does not appear that this was a random crime."
The bodies were discovered about 1:15 p.m. May 14 in the burned large brick house. Police also found the family's blue Porsche torched in a church parking lot in Prince George's County, two miles from the home of the suspect's parents. Authorities had earlier released a video showing a blurred image of a man running away.
Police said they are still investigating the crime, seeking a motive. At news conferences during the week authorities said they believe that the victims were taken captive May 13 and killed the next day, before their multimillion-dollar home was set ablaze. On the morning of May 14, Savopoulos' assistant dropped off a package at the house with $40,000.
Police said their records also show a series of phone calls involving Savopoulos, his assistant, a bank, and an accountant in the hours before their bodies were discovered during a fire. A longtime housekeeper has said she received texts and voicemails from Savopoulos and his wife telling her not to come to the house May 14.
Wint had been employed by Savopoulos' company, American Iron Works, police said. The company is a construction-materials supplier based in Hyattsville, Md., and was involved in major projects.
He was convicted of assaulting a girlfriend in Maryland in 2009, and pleaded guilty in 2010 to malicious destruction of property after he was accused of threatening to kill a different woman and her infant daughter, breaking into her apartment, stealing a television and vandalizing her car, according to published reports.
Also in 2010, Wint was arrested carrying a 2-foot-long machete and a BB pistol outside the American Iron Works headquarters, but weapons charges were dropped after he pleaded guilty to possessing an open container of alcohol.
Wint apparently saw the news report identifying him as a suspect and fled, according to Oney.
Federal marshals and others in the task force had been tracking Wint through the week. They told the media that they thought he had gone to Brooklyn to visit a girlfriend. Authorities missed him in New York on Wednesday night.
By Thursday night, police had gathered more information and officers tracked him to a Howard Johnson Express Inn in College Park, Md., Oney said.
"They focused on the car," a white Chevrolet Cruze, Oney said.
Wint was a passenger, traveling with two women, one of whom was driving. The Cruze was following a large white truck with two men inside who were believed to be Wint's friends or relatives.
When the vehicles got to 10th Street and Rhode Island Avenue NE, police used a PIT maneuver, a well-known precision immobilization tactic, to stop vehicles and prevent them from moving by boxing them in among official cars. Officials recovered some cash, though the exact amount was not immediately known.
The other men and two women were taken into custody, Oney said. They have not been named, nor is it known if they will be charged.
(c)2015 Los Angeles Times, Distributed by Tribune Content Agency, LLC.
Screenshot via ABC News/YouTube