Syrian Islamists' Call For A Free State Likely Directed At West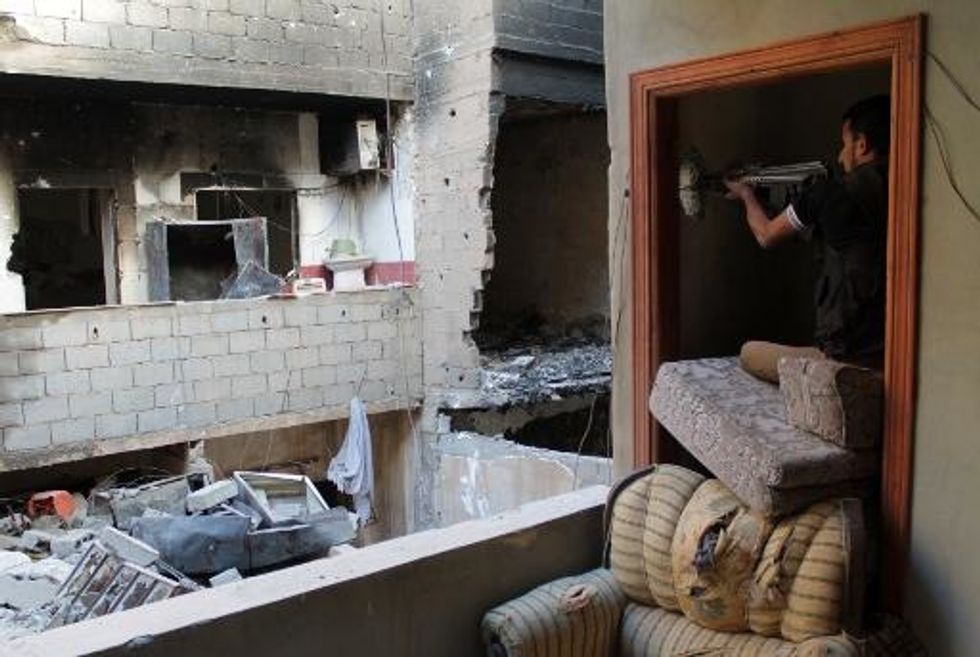 By Mitchell Prothero, McClatchy Foreign Staff
BEIRUT — The largest coalition of Islamist rebels in Syria issued a manifesto over the weekend that calls for the increasingly fractious rebels to unite around the notion of liberating the country from the government of President Bashar Assad and installing a free state that will protect the rights of religious minorities, not an Islamist state.
The position spelled out in the statement, titled the "Revolutionary Manifesto of the Islamic Front," marked a reversal of a policy articulated last year that called for creating an Islamist state after the defeat of Assad. Analysts and observers agreed that the statement seemed directed at the international community, particularly the United States, which has been reluctant to support widespread military aid for the rebels over concerns about radicalism.
The statement, which was released as an audio posting on jihadi websites, was said to have the support of the Islamic Front's leadership, including Hassan Abboud, the leader of a conservative militant group, Ahrar al-Sham, whose founders included members of al-Qaida and which previously had espoused developing an Islamic emirate as a predecessor to the return of a caliphate to rule all Muslim lands. Ahrar al-Sham is thought to be the largest group in the Islamic Front.
The statement was immediately attacked by the most radical groups in the anti-Assad movement, al-Qaida's Nusra Front and the Islamic State of Iraq and Syria, an al-Qaida-inspired group that's broken with al-Qaida over tactics in Syria. Analysts said the denunciation of the statement by Nusra and ISIS lent it credibility as a sincere policy position.
The manifesto "seems sincere considering the rabid response against it by (Nusra) and its supporters/sympathetic ideologues," said Aaron Zelin, who studies radical Islamist groups as a fellow at the Institute for Near East Policy in Washington.
Whether it will influence the Obama administration's reluctance to authorize aid for the Islamic Front remains to be seen. Zelin acknowledged that Ahrar al-Sham's acquiescence to the new position was "weird," considering the group's al-Qaida connections.
AFP Photo/Ahmad Aboud