System Of Injustice Fails Breonna Taylor -- And Protects Donald Trump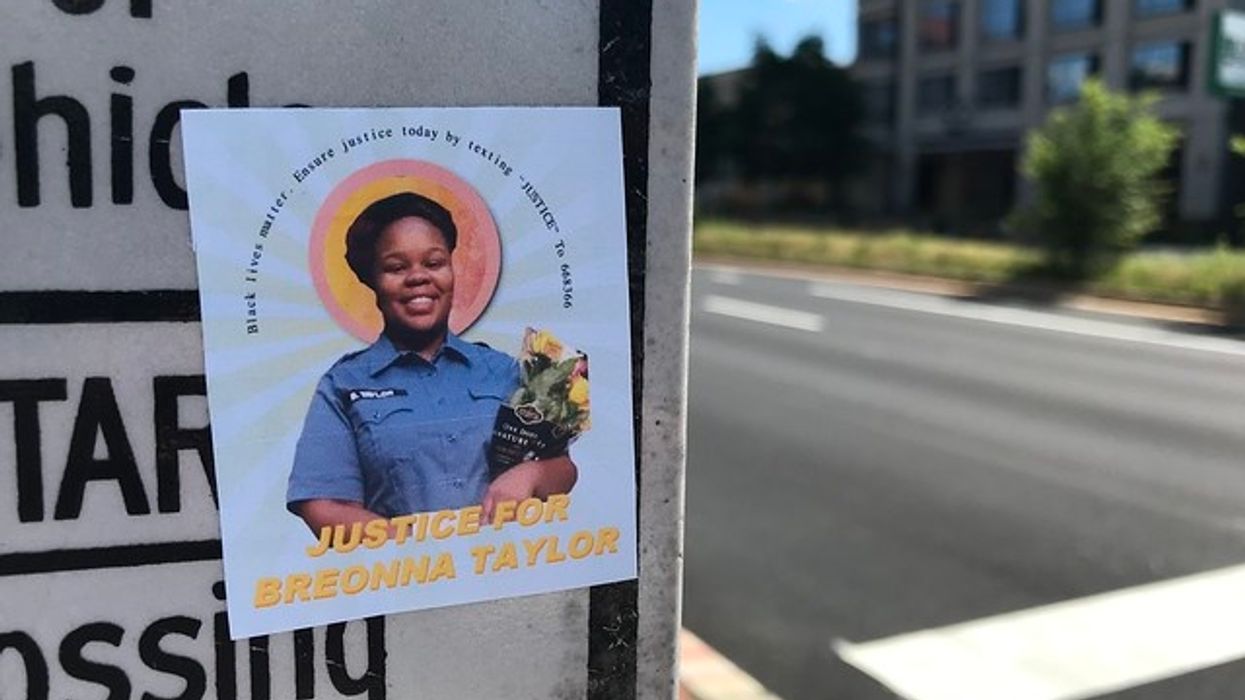 Breonna Taylor: Another Innocent Casualty Of Brutal 'War On Drugs'
You can be sure the FBI and the Department of Justice dotted every "i" and crossed every "t" on the search warrant before they went looking for classified documents at Mar-a-Lago, the home of the former president of the United States, and hit the jackpot. Though I wasn't there, I'm confident that no agent busted down doors or shot around corners.
According to reports, though not to the hysterical hyperbole employed by Donald Trump on the campaign trail, this was a professional operation, approved at the highest levels of the Justice Department and the federal judiciary.
Still, thanks to Trump-appointed U.S. District Judge Aileen M. Cannon, a special master must sort through and review 13,000 documents and items seized from Mar-a Lago before the investigation can continue. The ruling came after even Trump's former attorney general, William Barr — who judged Cannon's ruling "deeply flawed" — eventually came to the conclusion that the federal government had no choice but to act in the face of Trump's defiance.
More delay, more court review, it seems, before the public gets any closer to finding out why a private citizen who used to be president took classified government documents to his private club or what national, perhaps damaging secrets Trump and company held on to despite entreaties to do the right thing.
I get it, though. I understand why the former president and his followers — the crowd current President Joe Biden accurately labels "MAGA Republicans" — believe that the rules apply only to some, while others get to make them up as they go along. Just look at the excuses they make for his behavior, and the twists and turns of spine and morality necessary to turn violent Capitol rioters into "patriots."
To realize there really are different and inequitable systems of justice in a country that swears it isn't so, look no further than the case of a woman who was given none of the protections or attention that those with wealth and power take for granted.
Breonna Taylor was defenseless. In fact, as we've found out from a guilty plea by someone tasked with enforcing the law, the search that ended in Taylor's death was based on lies.
Former Louisville detective Kelly Goodlett late last month pleaded guilty to a federal conspiracy charge, admitting she helped falsify the warrant and conspired with another officer to concoct a cover story when the March 2020 killing of this young Black woman belatedly made national news.
I relate much more to Taylor's plight than Trump's, having been seen more than once during my growing-up years as more perp than citizen minding my own business by law enforcement patrolling my working-class Black neighborhood. Then again, I would think that most Americans struggling to get through each day would find more similarities with the emergency room technician who wanted to be a nurse than a former president who refuses to accept defeat in a presidential election.
Yet, one search garners the headlines and boiling outrage, while the other earns little more than a mention, unless you're a friend or family member or anyone interested in an American system of justice that works fairly.
This isn't the way it's supposed to be. But with every day, every new Trump revelation and accompanying pushback by those who would rather not know the truth, it becomes depressingly clear that way too many Americans are not just fine with the status quo, but are willing to fight to make sure certain people get away with everything.
Imagine how any other ordinary citizen would be treated had they defied polite, then stern requests, then a subpoena to turn over documents that were never theirs to begin with, that contain information that could endanger the security of Americans and their allies.
To listen to his constant whining, to skim endless emails begging for cash, Trump doesn't realize how lucky he is, or has been for his whole coddled life, one littered with bankruptcies and bailouts, lawsuits and settlements. Pain has been cushioned, often erased, by lawyers, toadies and loyal yes-men and yes-women who deflect and sometimes take the fall while he moves on, using his megaphone to spew grievance and claim victimhood.
At rallies, like his recent one in Pennsylvania, he name-called law enforcement, Democrats and anyone who fails to see things his way; he relishes stoking anger, not that he has to do very much. Like The Hulk in The Avengers movie, Trump's acolytes are "always angry."
While Breonna Taylor at first did not have millions of followers willing to defend her right to get a peaceful night's sleep without police officers skating on thin legal ice precipitating a deadly encounter, many did take up her cause and marched to support it.
But I'd wager that some of the same folks who at the time shouted "back the blue" and blamed Taylor herself before all the facts were in now favor defunding the FBI and any other law enforcement agency whose goal is to keep the nation's secrets out of the hands of random visitors at Trump's Florida compound, where a fake Rothschild and a Chinese infiltrator have roamed the halls.
If you are truly intent on officers of the law following it, consistency would demand some support for the 26-year-old Kentuckian, now that it's clear justice was not done in her case. But I don't think many of the Jan. 6, 2021, crowd would ever link arms with those marching for accountability from authorities for one Black woman and others who fit her profile.
Alas, consistency has gone the way of the courage of mainstream Republicans, who now may not praise Trump but dare not criticize him.
It's ironic that it fell to the same federal government that is the target of Trump and MAGA ire to seek just a bit of belated justice for Taylor, with the Department of Justice charging four officers involved in that botched Louisville operation, one that was as sloppy as the Mar-a-Lago search was certainly by the book.
In Kentucky, Attorney General Daniel Cameron has dodged responsibility, with his own grand jury speaking out about charges he failed to present. But despite pushback on how he handled or mishandled what happened to Breonna Taylor, the Republican rising star, with the support of Donald Trump and, he hopes, MAGA Republicans in his state, Cameron may yet gain the governor prize he craves.
Not my idea of justice, but maybe America's.
Reprinted with permission from Roll Call.