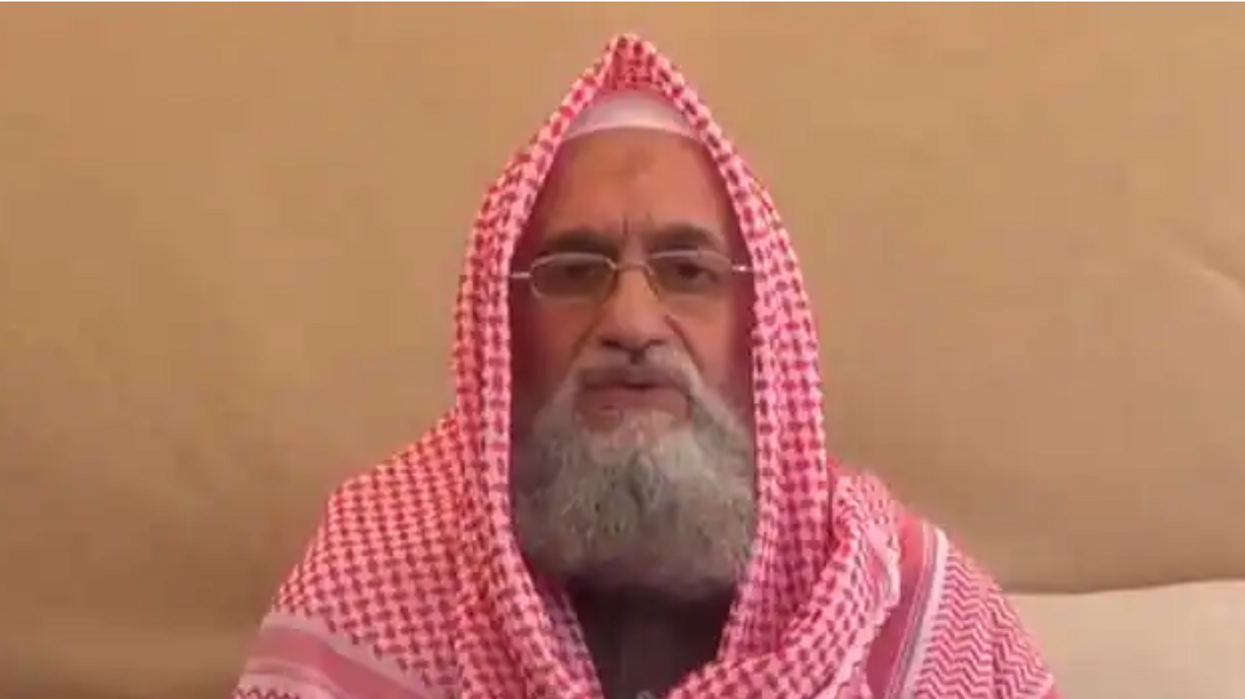 Former President Donald Trump had the opportunity to eliminate Ayman al-Zawahiri, the 71-year-old leader of al-Qaeda, but he was more interested in terrorist figures whose names he recognized, according to a Tuesday Insider report.
Zawahiri was killed over the weekend by a drone strike in a U.S. counterterrorism operation in Kabul, Afghanistan, as President Joe Biden announced late Monday. The killing — which was met with praise across the board, including from world leaders — is the most crushing blow dealt to the al-Qaeda terrorist group since the 2011 killing of its founder, Osama Bin Laden.
However, Zawahiri's death would have come years earlier had then-President Trump not preferred to target terrorists with names he recognized, NBC News reported in 2020.
According to the report, intelligence officials briefed Trump many times on worrisome terrorist threats, primarily senior figures on the CIA's hit list, including the notorious Zawahiri. However, Trump "was more interested in a young and less influential figure much farther down the list," the report nodded.
"My team and I often struggled in persuading the president to recognize the most important threats," wrote former CIA official Douglas London for Just Security.com in 2020.
"He would say, 'I've never heard of any of these people. What about Hamza bin Laden?'" one former official said, according to the report. "That was the only name he knew," the report added, quoting a Pentagon official.
"When it comes to intelligence, like with so much else, President Donald Trump likes big names. It's this focus on celebrity, headlines, and immediate gratification — versus substance, impact, and consequences — that so often motivates him," London wrote.
He added that Trump's "obsession in focusing resources against Osama bin Laden's son Hamza is one example of the president's preference for a 'celebrity' targeted killing versus prioritizing options that could prove better for U.S. security."
Bin Laden's youngest son, Hamza, was not planning any attacks when he was killed in a U.S. airstrike in 2018, NBC news disclosed, citing current and former officials familiar with the matter.
"Despite intelligence assessments showing the greater dangers posed by Zawahiri ... and the unlikelihood Hamza was in the immediate line of succession, the president thought differently," London said in his piece.
Trump's insistence on scoring a celebrity kill cost intelligence officials the chance to track down the dangerous al-Zawahiri, allowing one of the United States' most wanted terrorists to enjoy his reign of terror in the iddle east for two more years.
Biden said al-Zawahiri "carved a trail of murder and violence against American citizens, American service members, American diplomats, and American interests."
"This mission was carefully planned, rigorously minimized the risk of harm to other civilians, and one week ago, after being advised that the conditions were optimal, I gave the final approval to go get him, and the mission was a success," Biden said in televised remarks from the White House on Monday..
"Now justice has been delivered, and this terrorist leader is no more," the president added. "No matter how long it takes, no matter where you hide, if you are a threat to our people, the United States will find you and take you out."