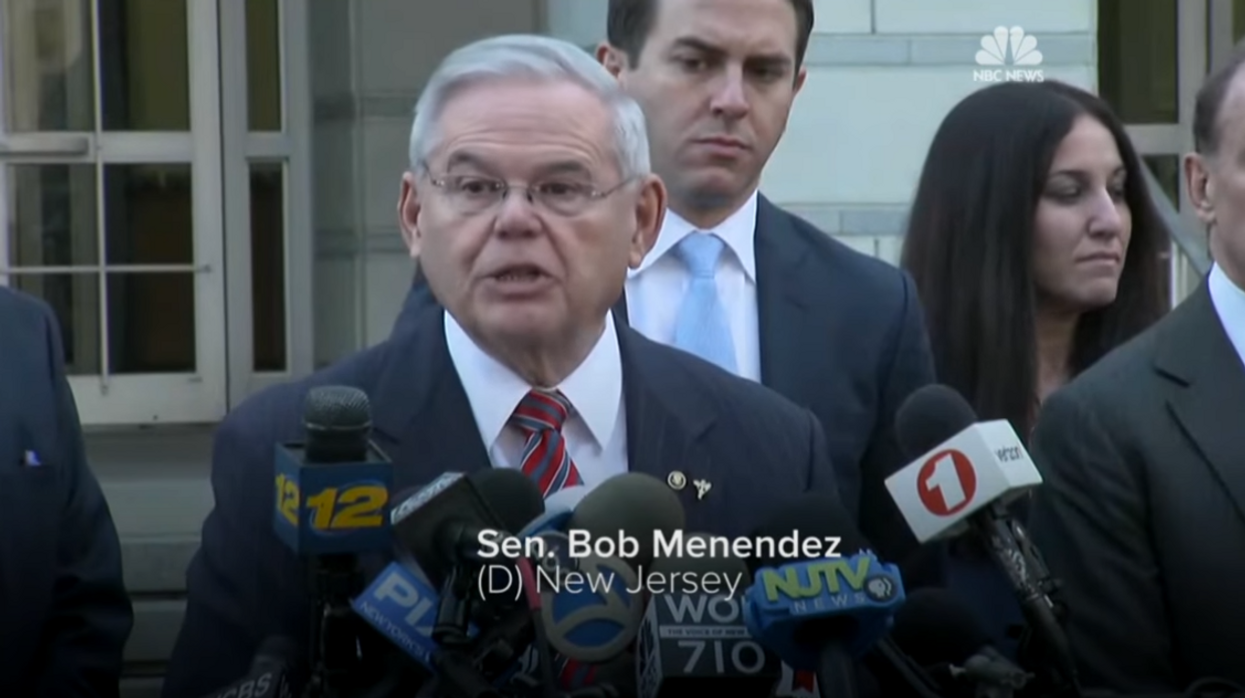 Sen. Bob Menendez (D-NJ) is losing support as more of his Senate Democratic colleagues formally call on him to resign after he was indicted again, this time on federal bribery charges that included allegations of receiving hundreds of thousands of dollars in cash and gold bars.
As of Tuesday morning, at least ten Democratic U.S. Senators have now called on the twice-indicted senior Democratic Senator from New Jersey to resign, as they cite the gravity of the charges against him.
Sen. John Fetterman (D-PA) was the first to call on Menendez to resign, on Monday. Senators Sherrod Brown (D-OH) and Peter Welch (D-VT) followed later that day.
On Tuesday morning, Senators Tammy Baldwin (D-WI), John Tester (D-MT), and Bob Casey (D-PA) all called on Sen. Menendez to resign. By 11 AM, Senators Martin Heinrich (D-NM), Jacky Rosen (D-NV), and Elizabeth Warren (D-MA) also called for him to resign.
Minutes later, Sen. Cory Booker, Menendez's Democratic New Jersey colleague, also called for him to resign. The New York Times reported Booker's decision "to condemn Senator Robert Menendez underscores the deepening crisis Mr. Menendez faces after his indictment."
According to the Department of Justice, Menendez, along with his wife Nadine Menendez, not only are alleged to have received bribes, he is charged with doing so in a scheme "to use his official position to protect and enrich" those he allegedly accepted funds from, and "to benefit the Government of Egypt."
"Among other things," the DOJ alleged, Senator Menendez "agreed and sought to pressure a senior official at the U.S. Department of Agriculture in an effort to protect a business monopoly granted to" a New Jersey businessman "by Egypt, disrupt a criminal case undertaken by the New Jersey Attorney General's Office related to associates of" another New Jersey businessman, "and disrupt a federal criminal prosecution brought by the U.S. Attorney's Office for the District of New Jersey against" a third New Jersey businessman.
Former DOD Special Counsel Ryan Goodman on Sunday called Menendez "a walking national security threat."
"Imagine US official charged with selling US secrets, embassy security, US defense policy – and showing up for work the next day," he added.
"From a purely legal perspective, Menendez appears to be a dead man walking," Goodman continued. "The kind of forensic and documentary evidence in the Indictment is exceptionally strong for these types of cases. It looks inevitable that he will be going to prison."
Reprinted with permission from Alternet.