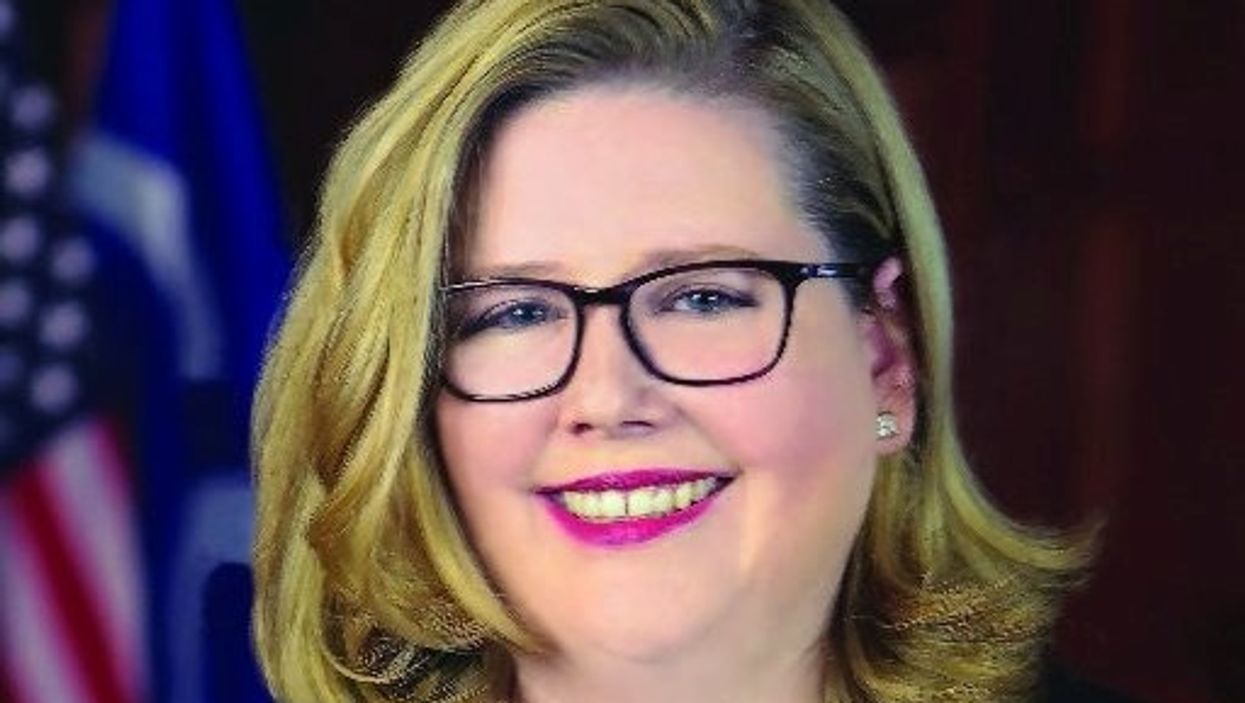 Reprinted with permission from Alternet
Government Services Administration chief Emily Murphy sent a letter to President-elect Joe Biden on Monday informing him that she will begin the delayed transition process, according to a document first revealed by CNN.
"As the Administrator of the U.S. General Services Administration, I have the ability under the Presidential Transition Act of 1963, as amended, to make certain post-election resources and services available to assist in the event of a presidential transition," she wrote. "I take this role seriously and, because of recent developments involving legal challenges and certifications of election results, am transmitting this letter today to make those resources and services available to you."
Murphy has come under fire in recent weeks, since the transition typically begins when the results of the presidential election are "apparent" — which is usually after multiple news outlets call the race for one candidate. That happened for Biden on Nov. 7. But President Donald Trump has personally refused to concede the election and has brought dozens of frivolous legal challenges to court to overturn the result, while also fueling a disinformation campaign to undermine public acceptance of Biden's win.
Many argued that Murphy, who has the sole authority to begin the transition process, was abusing her position to please Trump or to support his false contention that the race is undecided.
But whether because of public pressure or her own reasoning, Murphy has relented. She also disputed that she had any improper motivation.
"Please know that I came to my decision independently, based on the law and available facts. I was never directly or indirectiy pressured by any Executive Branch official—including those who work at the White House or GSA—with regard to the substance or timing of my decision. To be clear, I did not receive any direction to delay my determination," she wrote.
She added that she received "threats online, by phone, and by mail directed at my safety, my family, my staff, and even my pets in an effort to coerce me into making this determination prematurely."
She continued: "Contrary to media reports and insinuations, my decision was not made out of fear or favoritism. Instead, I strongly believe that the statute requires that the GSA Administrator ascertain, not impose, the apparent president-elect. Unfortunately, the statute provides no procedures or standards for this process, so I looked to precedent from prior elections involving legal challenges and incomplete counts. GSA does not dictate the outcome of legal disputes and recounts, nor does it determine whether such proceedings are reasonable or justified. These are issues that the Constitution, federal laws, and state laws leave to the election certification process and decisions by courts of competent jurisdiction. I do not think that an agency charged with improving federal procurement and property management should place itself above the constitutionally-based election process. I strongly urge Congress to consider amendments to the Act."
The high stakes — both in terms of partisan interests and in terms of human lives — escalated tensions around Murphy's refusal to approve the transition. Many argued that because Biden will need to take over management of the COVID-19 pandemic in the United States, his team needed as much time as possible to begin its transition. Delaying this process, they argued, could literally cost many lives by stalling an adequate response, such as rolling out vaccines. The 9/11 Commission report had argued that the delayed 2000 transition may have contributed to the Bush administration's failure to stop the Al Qaeda terrorist attacks, highlighting the imperative to begin the process.
Murphy said the law makes available $7,300,000 for Biden's transition.
#Breaking: GSA's Emily Murphy signs off and says the transition can begin, per @KristenhCNN https://t.co/S6YKKQBrQR

— Manu Raju (@Manu Raju) 1606172797.0