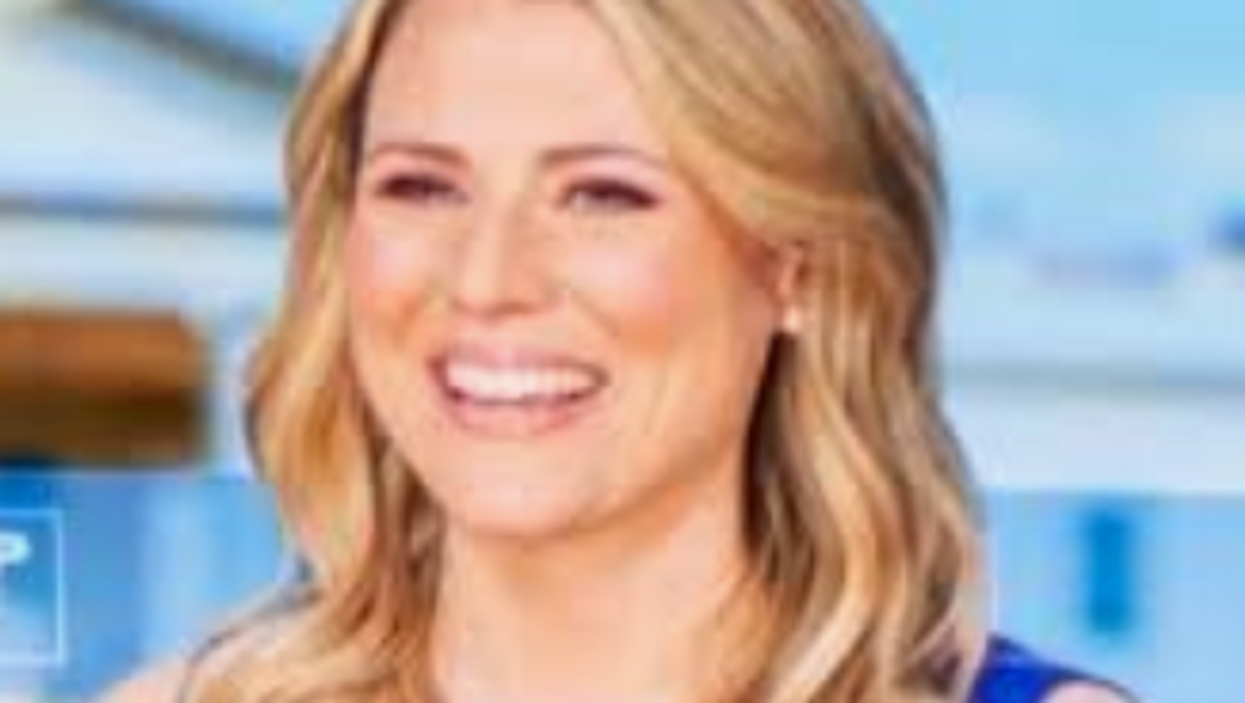 Reprinted with permission from MediaMatters
In a previously unreported appearance, Trump campaign official Erin Perrine went on a QAnon program to promote President Donald Trump's reelection campaign and recruit volunteers. Perrine encouraged the QAnon audience to "sign up and attend a Trump Victory Leadership Initiative training" and also said that they could "talk to their local GOP party, their state party."
QAnon is a violence-linked conspiracy theory based on cryptic posts to online message boards from an anonymous user known as "Q" that have spread rampantly on social media and among fringe right-wing media. QAnon conspiracy theorists essentially believe that Trump is secretly working to take down the purported "deep state," a supposed cabal of high-ranking officials who they claim are operating pedophile rings.
The conspiracy theory has been making its way into facets of Republican politics, including dozens of congressional candidates; Republican Party organizations; and Trump's own Twitter account.
Perrine is the director of press communications for Trump's reelection campaign. She frequently appears in the media as a spokesperson for Trump. At the time of the QAnon channel interview, Perrine was the deputy communications director for the campaign.
Patriots' Soapbox is a QAnon network that appears online and on streaming platforms like Roku. NBC News wrote in August 2018 that it is "a round-the-clock livestreamed YouTube channel for Qanon study and discussion. The channel is, in effect, a broadcast of a Discord chatroom with constant audio commentary from a rotating cast of volunteers and moderators."
Perrine appeared on the October 24, 2019, broadcast of the channel's The Common Sense Show. Prior to her interview, co-host Derik Vance -- a QAnon supporter whose account features the QAnon slogan and a picture of him with Trump campaign manager Brad Parscale -- said that Perrine is one of "the two people responsible for all of the media requests" for the Trump campaign. He added:
DERIK VANCE (CO-HOST): I had about an hour conversation with her before being, going into the Trump rally in Cincinnati. So we kind of have a good rapport. I did ask her at that time, you know, if she'd be interested in coming on. So, you know, if all goes well here, this may be just the tip of the iceberg of some of the people with having -- being connected to Erin we can have on. So this is definitely a huge day, not only for The Common Sense Show, but for the Patriots' Soapbox as a whole.

Vance later said while introducing Perrine that he's "had numerous conversations with this individual in person and through email."
During the interview, which Vance said had a live audience of "about 1,500 people," Perrine specifically attempted to recruit the QAnon program's followers to be active with the Trump campaign. In response to a question from co-host "Conscience Abe" about how people can help her, Perrine replied with opportunities to join the Trump campaign:
"CONSCIENCE ABE" (CO-HOST): I realize that you, that you just kind of talked about Team Trump and other places, how to get involved. But if you could send a direct message -- We have a whole group of very, very smart activists here, Erin, that use the information that we give them to take it to the battleground. But what more can -- how can we help you? Help me, help you. How can we help you be more successful as a comms team and as your soldiers on the ground? What can we do?
ERIN PERRINE: The best thing everybody can do is sign up and attend a Trump Victory Leadership Initiative training. Honestly, that is where not only do you get the best information about what the campaign is doing, but you get actively involved in being part of the 2 million volunteers that this campaign is aiming to train, to knock doors, to engage voters, to be there in the grassroots, on the ground every day up to November 3, 2020, to win a second term. They can talk to their local GOP party, their state party, come online and ask us. You can always text Trump to 88022. That's another way to engage. But our training is like nothing anybody else has ever done in any campaign ever. And that's because we back everything by data. We are completely data-driven. So come in, get trained, see what we're doing, and get involved early because now we're registering voters, but then it's going to be talking to them and then it's going to be making sure that they get their early ballots if they want those and that they get to the polls. It is a long run to Election Day and we need the support early and often.

The interview itself did not directly mention QAnon but did include rhetoric related to the conspiracy theory. Interviewer Abe said that Trump "has a large army of social media warriors that are behind him. And, you know, we volunteer on this channel because we see what's happening. We see the level of subversion that Gen. [Michael] Flynn talked about, the insurgency from within, and we see it for what it is. And trying to get that message out to people who don't want to hear it is not easy to do. But we make inroads every single day." (Flynn, who is a QAnon supporter, is an integral figure to the conspiracy theory.)