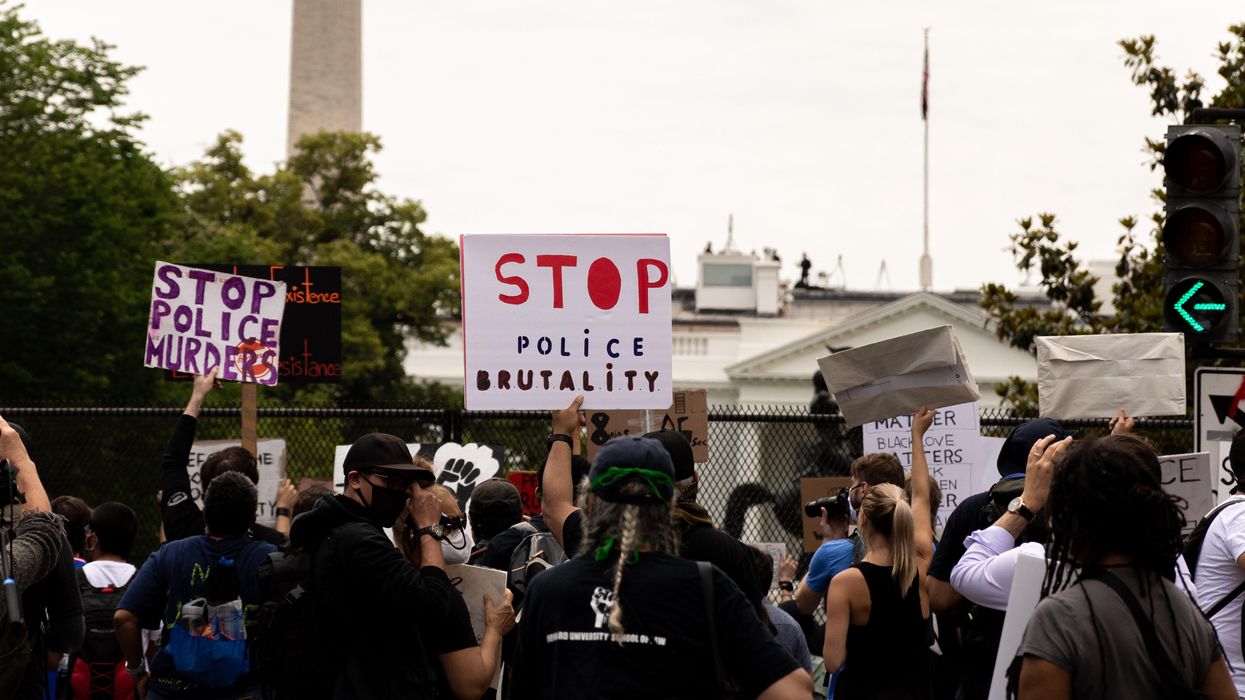 Driving has gotten much less dangerous over time, thanks to new safety features in cars, better highway design and a decline in drunk driving. But that's no solace to motorists who face dangers of a different kind — not when they are driving, but when they are stopped on the side of the road.
Daunte Wright, a 20-year-old African American, was fatally shot by a police officer in Minnesota after being pulled over for an expired license tag. In Virginia, Caron Nazario, a Black and Latino Army officer, was pepper-sprayed after being stopped for lacking a rear license plate — though a temporary plate was affixed to his rear window.
Jenoah Donald, a 30-year-old Black man, was fatally shot by a Kentucky sheriff's deputy who had pulled him over for a broken taillight. And it's impossible to forget Sandra Bland, a 28-year-old African American, who died in 2015 in a Texas jail after being stopped for failing to signal — and was arrested for refusing to put out her cigarette.
A lot of factors figure in these deadly incidents. Police commonly have a tendency to target Black and Hispanic drivers for minor traffic offenses, and some cops are overly aggressive or inept in dealing with these motorists. Curing such failings has proven to be a difficult task.
But one solution is hiding in plain sight. None of the violence visited upon people during police traffic stops would have occurred if there had been no police traffic stop. Instead of focusing entirely on restraining cops in these situations, we should try to keep them out of these situations.
Life was different until vehicular infractions became the province of police officers. "Before the 20th century, the average American seldom came under police scrutiny," writes Columbia law professor Sarah Seo, author of Policing the Open Road: How Cars Transformed American Freedom. "Ironically, the rise of the automobile — that embodiment of personal freedom — vastly expanded the police's powers over everybody who drove or rode in a car." Cops pull over 50,000 cars every day, 20 million per year.
Someone has to take responsibility for administering traffic laws. But there is no compelling reason for armed police to confront individuals over petty errors and trivial transgressions. It creates unnecessary hazards for cops and for those they stop.
It also invites discrimination. Various studies indicate that cops are more likely to stop Black and Hispanic drivers than white ones and more likely to search their cars — even though they are more likely to find contraband with white drivers.
In a 2013 Gallup Poll, 24% of Black men aged 18 to 34 said they had been unfairly treated by police in the last 30 days. The New York Times reported that Philando Castile, who was shot to death by a cop in Minnesota in 2016, was pulled over 49 times in 13 years — typically for minor infractions.
Contrary to myth, traffic enforcement is not a good method of catching crooks and curbing crime. In Chicago, these stops yield contraband in only 1 in 555 cases.
A 2018 study of Nashville, Tennessee, by the Policing Project at the New York University School of Law found: "Traffic stops do not appear to have a significant impact on long-term crime trends. As the number of traffic stops declined between 2012 and 2017, crime rates remained quite flat." And, "Traffic stops also do not appear to have any effect on crime in the short-term."
Unpleasant experiences breed distrust and hostility toward cops among African Americans and Hispanics. The simplest way to prevent such incidents is to remove police from the picture whenever possible.
New York Attorney General Letitia James recently proposed that New York City police cease making routine traffic stops. "Armed police officers are not needed for traffic enforcement," her report concluded, "particularly when the underlying conduct in question is not criminal, such as a broken taillight, speeding, or not wearing a seatbelt."
More use of speed and red-light cameras could greatly reduce the incidence of police-driver encounters, while promoting road safety. Unarmed traffic monitors could document minor violations by photo or video and mail citations to offenders; they could also make stops when necessary. Cops could be reserved for instances of dangerous driving.
In every traffic stop, the driver and the police officer face the risk of being killed, and too often, the risk becomes a reality. Why not take both out of the line of fire?
Steve Chapman blogs at http://www.chicagotribune.com/news/opinion/chapman. Follow him on Twitter @SteveChapman13 or at https://www.facebook.com/stevechapman13. To find out more about Steve Chapman and read features by other Creators Syndicate writers and cartoonists, visit the Creators Syndicate website at www.creators.com.