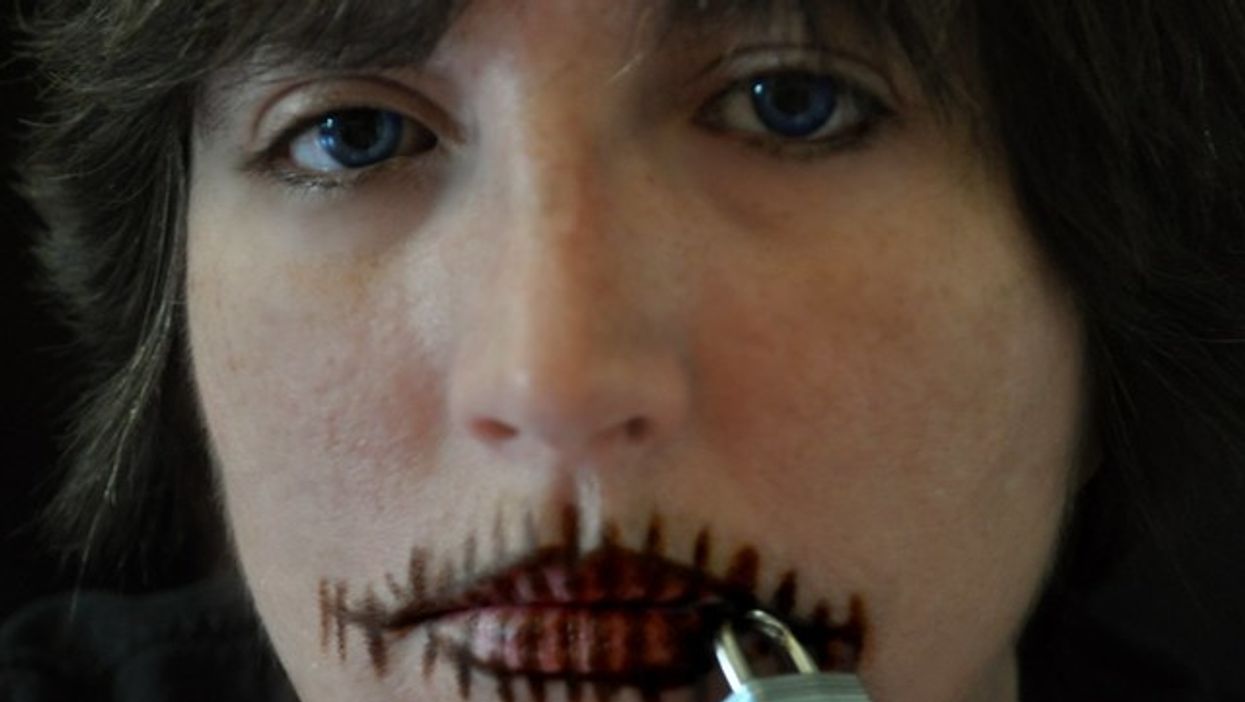 One morning earlier this week, my friend Kate and I were walking through our Cleveland neighborhood when our conversation, conducted at a safe distance from each other, turned to the funeral of Tamir Rice.
Only Pastor Kate would think to remember my story from that day.
She and I were discussing ways that white people could show support for black Americans as our streets filled with protesters and our country roiled with grief and rage. I have written many times about my objection to this notion of "the black community" and how it allows white people to keep our distance by casting racism as only their problem instead of ours. We have yet to make the mindful, collective shift required to think and talk in terms of our community and the violent deaths of our citizens.
"I remember Tamir Rice's funeral," Kate said softly. "I remember how you felt about that."
She was referring to my outrage — my heartbreak, really — over how few white people had shown up for his packed, public funeral. I could count the number of white mourners on two hands.
You likely know about Tamir Rice, even if you don't remember his name. On Nov. 22, 2014, Tamir was playing alone in a Cleveland city park with an air pellet gun. A 911 caller told the dispatcher that Tamir was waving a gun but stressed that it was probably a toy. This detail was not conveyed to the two policemen, both of them white, who answered the call.
The police car zoomed up just feet away from Tamir. Within two seconds, maybe three seconds at most, Tamir fell to the ground. A rookie cop had leapt out and shot him twice.
As I noted in a column from that time, we knew these details not because of the original police account, which cast Tamir as a young man waving a gun into a frightened crowd and ignoring three warnings from police to drop his weapon. We learned what happened only after police later released a grainy video capturing the last few viable minutes of Tamir's life.
I will never forget what his mother, Samaria Rice, told me in an interview a year after her son's death.
"I watch that video over and over. I have to. It's the last video I have of my child alive. I see that police car speed up to Tamir. There's no time. There's no time for my boy to understand what is happening.
"He didn't have a lot of suspicions about people. I look at him in that video, and I'm wondering: 'What are you thinking right now? Do you know what's about to happen to you?'"
That video of Tamir's death went viral around the world. Here in Cleveland, I heard and saw plenty of outrage from white residents, and I had expected to see many of them at his funeral.
When I shared my disappointment in a column, the pushback was considerable. The most common excuses stemmed from a perceived discomfort:
"We weren't invited," even though Tamir's family had made clear it was a public service.
"I never attend a funeral for a stranger," which is not true. Plenty of us attend funerals of people we don't know because we care about the people they left behind.
The harder truth was that many white people didn't feel the loss of Tamir Rice in a personal way. They were sad that an innocent child had died, but from a distance. Tamir was somebody else's boy, some other community's tragedy.
Six years later, here we are, still witnessing with alarming regularity the deaths of unarmed black Americans. Six years later, here we are, as white people, still struggling with how to grieve. But if we see these as our losses, the grief is as natural as it is uninvited. We don't have to think about how to care, but rather how to survive the unthinkable and how to stop it from happening again.
My friend, journalist Joan Walsh, who is white, has been writing about racism for many years. From her recent essay for The Nation:
"My single most important insight into how white people should work on issues of racial justice ... Listen more than you talk. And then: Go into majority-black spaces, and again, listen. Take your cues from black leadership."
This remains a radical notion for many white people, which illustrates its necessity. Let's talk less and listen more. Let's open our hearts to the grief that's been trying to find us for so many years.
Connie Schultz is a Pulitzer Prize-winning columnist and professional in residence at Kent State University's school of journalism. She is the author of two non-fiction books, including "...and His Lovely Wife," which chronicled the successful race of her husband, Sherrod Brown, for the U.S. Senate. Her novel, "The Daughters of Erietown," will be published by Random House in Spring 2020. To find out more about Connie Schultz (schultz.connie@gmail.com) and read her past columns, please visit the Creators Syndicate webpage at www.creators.com.