Taliban Militants Attack Afghan Police Compound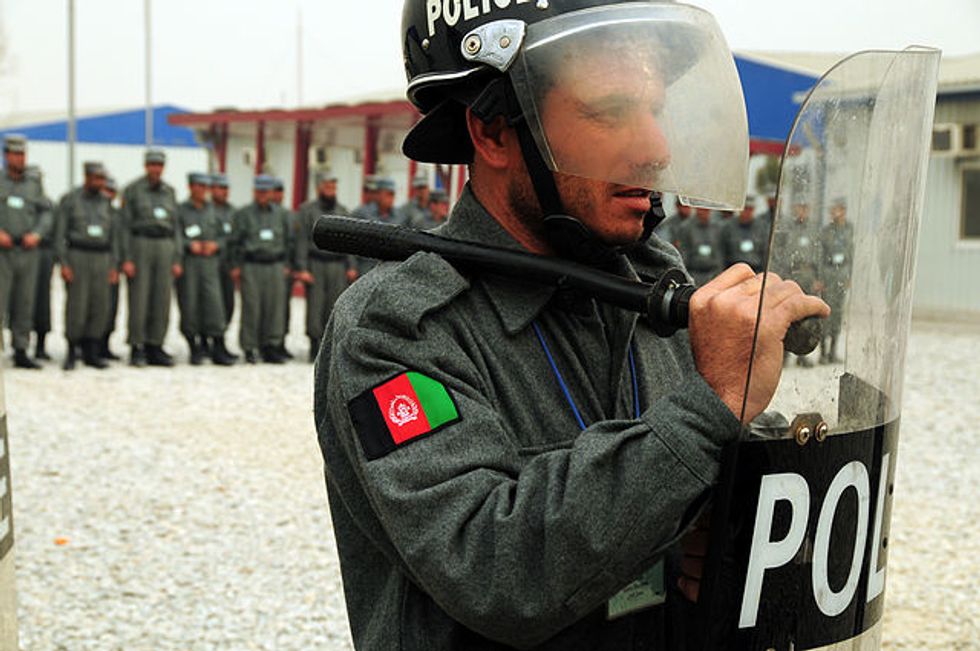 KABUL — Three Taliban suicide bombers attacked a police headquarters in the eastern part of Kabul province early Friday, police said.
"At first, one of the attackers detonated his explosives-laden car at the gate of police compound in Saroubi district," said Sediq Sediqqi, a spokesman for Interior Ministry.
"The two others, wearing women's clothes, opened fire at the police on guard," Sediqqi said, adding that three policemen were injured in the attack in Saroubi district, east of the capital Kabul.
All the attackers were gunned down, the spokesman said.
A security official said one policeman was killed and two wounded in the attack.
The Taliban claimed responsibility for the attack. The insurgents' spokesman Zabihullah Mujahid said "several police" were killed.
Located on the Kabul-Jalalabad highway, security in the district has worsened in the past two years.
On Wednesday, militants fired at an Afghan presidential candidates' motorcade in the same district.
Photo via Wikimedia commons