Tea Party Challenger To Take On McCarthy For GOP Leader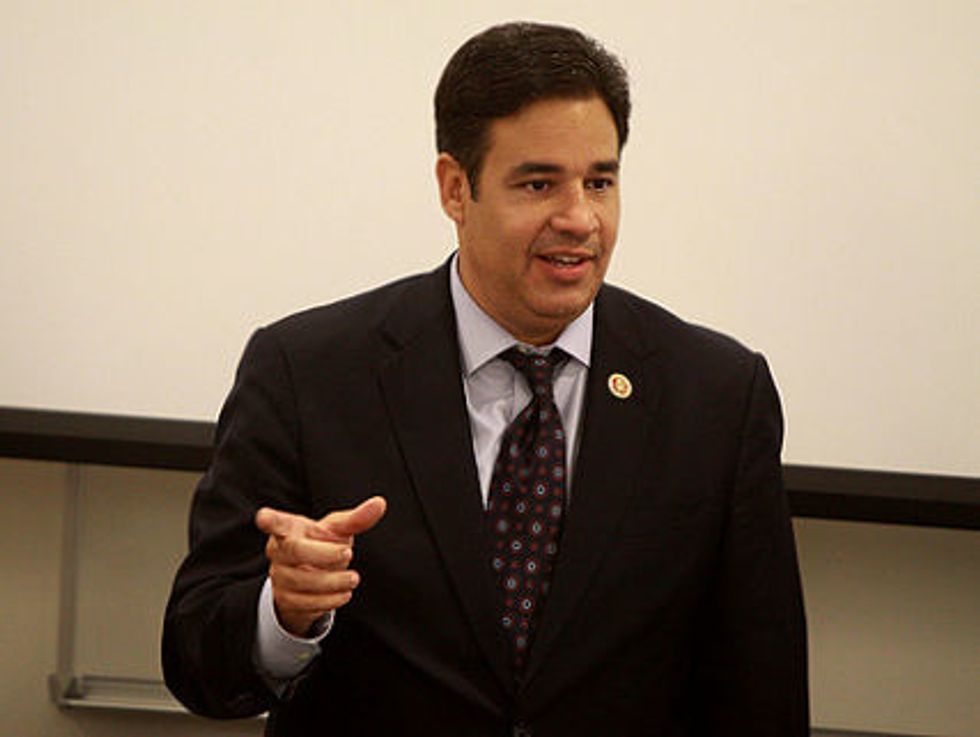 By Lisa Mascaro and Michael A. Memoli, Tribune Washington Bureau
WASHINGTON — Conservative Rep. Raúl Labrador of Idaho will challenge California's Kevin McCarthy for the House leadership, a long-shot bid backed by outside Tea Party' groups to boost a red-state Republican to majority leader.
Labrador said Friday he was jumping into the race because the message from Majority Leader Eric Cantor's unexpected loss in his Virginia primary this week was that "Americans are looking for a change in the status quo."
"Americans don't believe their leaders in Washington are listening, and now is the time to change that," said Labrador, a second-term Republican who was elected on the 2010 Tea Party wave.
"I want to create a vision of growth and opportunity for everyone and start getting to work for the American people."
The race is McCarthy's to lose, House vote counters agree, but some outside groups, including FreedomWorks and the Campaign for Liberty, urged Labrador to pose a challenge to the Californian, whom they view as not sufficiently conservative for House leadership. More prominent tea party groups, though, are not outwardly involved.
The House's most conservative members have frequently expressed a desire for leadership that would more directly reflect their populist views. But although red-state conservatives make up a majority of the House Republicans ranks, they have been unable to organize themselves into a governing force. The splintering in their ranks has thwarted efforts to challenge McCarthy.
Two other Republicans, Texas Reps. Jeb Hensarling and Pete Sessions, passed on the opportunity to run, despite enthusiasm from fellow members of the large and powerful Texas delegation.
Any election battle is bound to expose fractures within the GOP. In dropping out Thursday, Sessions said a run would have created an "unnecessary and painful division."
The four-term McCarthy is not the first choice among the most conservative lawmakers, but his affable personality and ability to foster relationships have put him on a path for a fast rise to the majority leader spot — a position never before held by a California Republican. He would be in line to be House speaker if Ohio's John Boehner were to step down while the GOP retains a majority in the chamber.
The secret-ballot election for majority leader and other party posts is set for Thursday. Boehner has sought to avoid a protracted battle, which Democrats could use to portray the GOP as a bruised party in disarray.
The speedy election schedule plays to McCarthy's benefit because he already holds the party's No. 3 position, House whip, which gives him ready access to members and a network of assistants to help round up votes.
Photo: Gage Skidmore via Flickr