Tea Party Dead? Let's Not Be Too Hasty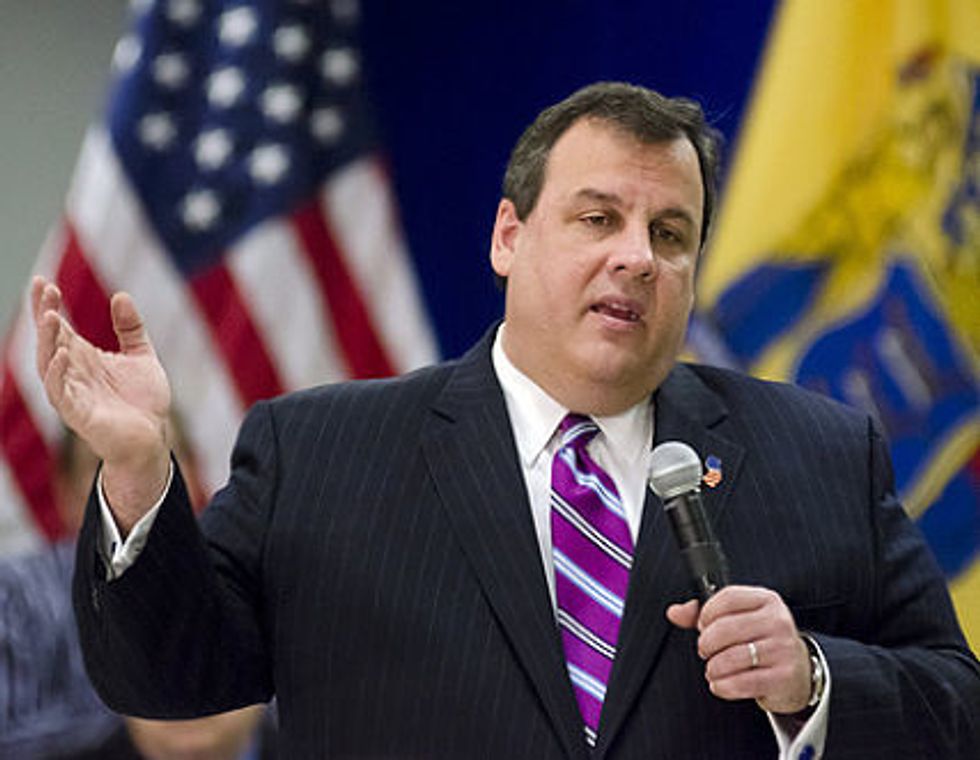 Nov. 6 (Bloomberg) — There are votes still being tallied from yesterday's election, but myths are already settling in.
New Jersey governor Chris Christie's huge re-election is a model for Republicans nationally and makes him the party's frontrunner for 2016; the defeat of conservative Ken Cuccinelli in the Virginia governor's race and of a right-wing congressional candidate in Alabama signify a diminished Tea Party; the victory of Clinton family confidants in Virginia and New York City is a boost for Hillary Clinton's presidential quest; and the election of Bill de Blasio as New York mayor suggests America is ready for a left-wing agenda.
All these judgments either overreach or are just plain wrong.
Christie's win, with more than 60 percent of the vote, is impressive. He also enjoyed the best of all fortunes: an unknown, under-financed, mediocre opponent. A big win by a moderate Republican isn't unprecedented in New Jersey; a quarter century ago, Tom Kean won re-election by an even bigger margin.
The governor's national ambitions might be tempered a bit by the reality that exit polls yesterday showed he would lose his home state to Hillary Clinton in a hypothetical presidential race. And the profile of the 2013 electorate is more favorable to Christie than the likely 2016 turnout.
Cuccinelli ran as a right-wing Republican in Virginia. He, too, was a bad candidate. He still came within 3 points, which is unlikely to discourage future Tea Party aspirants.
The Republican establishment and the business community were ecstatic about their successful backing of Bradley Byrne in an Alabama special House race, where he defeated Dean Young, a Tea Party candidate. That sends a message to the party's right wing, some claimed.
A close look at the race is much less conclusive. Byrne is a familiar figure, having run successfully as a state senator and unsuccessfully for the governorship. Young had never run and voiced views that, even by Alabama standards, were on the fringe: demanding a pledge to embrace the "Biblical condemnation of homosexuality" and to proclaim America is a "Christian nation."
Byrne, with lots of business support, far outspent his opponent, yet won by only 5 points in what should have been a slam dunk.
Nobody is closer to the Clintons than the governor-elect of Virginia, Terry McAuliffe. And de Blasio managed Hillary Clinton's first Senate run.
The support of a governor in presidential races ain't what it used to be. Ask Hillary Clinton. In the 2008 Iowa caucuses, she was backed by the state's popular governor, Tom Vilsack. She was clobbered by Barack Obama. And of all the political supporters who might help her in 2016, the mayor of New York wouldn't make the A, B or C list.
De Blasio is an unabashed liberal. He promises to address income inequality and raise taxes on the rich to finance educational opportunities for the working class and poor. He won by an even bigger margin than Christie. His opponent, however, may have been an even worse candidate than Christie's rival. And New York City, whatever its virtues, isn't a bellwether of politics elsewhere.
(Albert R. Hunt is a Bloomberg View columnist.)
Photo: Bob Jagendorf via Flickr