Tea Party Nation: George Zimmerman Would Have Stopped Newtown Shooting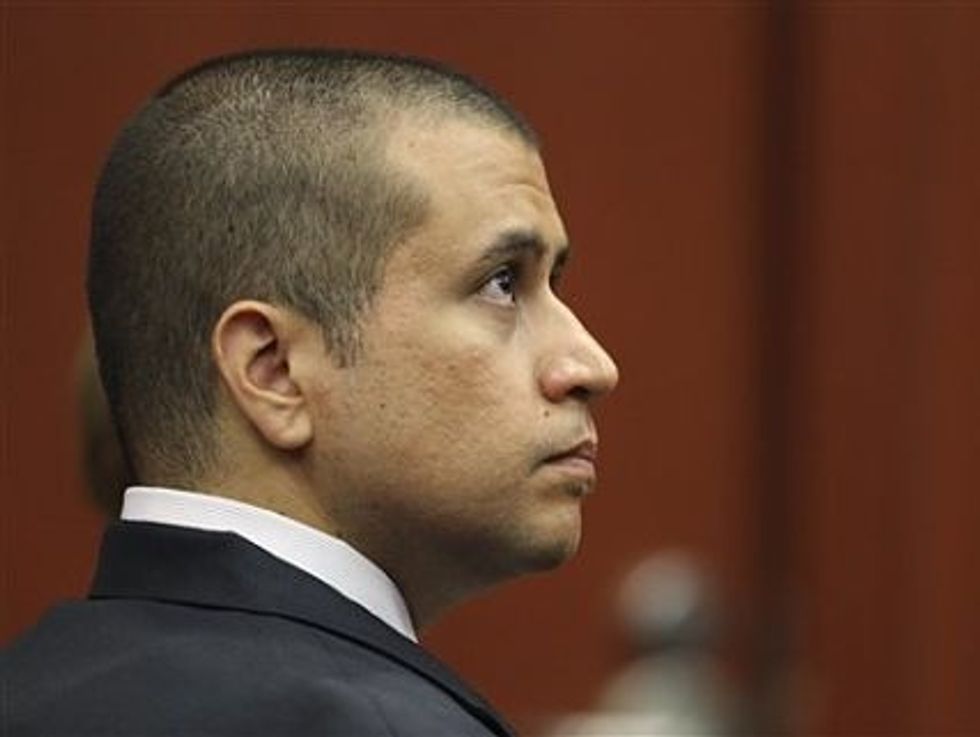 Tea Party Nation, the right-wing hate group behind such brilliant theories as " only property owners should be allowed to vote " and " even though Romney lost the election, we can still make him president " has a characteristically horrible theory about the Newtown mass murder: the horror could have been prevented if only George Zimmerman had been there with a gun.
The startling statement came near the end of a long, rambling essay posted by Timothy Birdnow on Tea Party Nation's website, and sent in an email to supporters by the group's founder, Judson Phillips.
Birdnow begins by hitting most of the standard right-wing excuses for gun violence — the moral decline of America, taking God out of schools, violent movies and videogames, and William Ayers (seriously) — before presenting a list of solutions that could prevent future attacks. The most surprising is certainly his call to empower the "neighborhood watch."
"Had George Zimmerman been at the front door instead of some mechanical card reader, those children would still be alive," Birdnow writes. Zimmerman, of course, is currently awaiting trial on a charge of second-degree murder for shooting and killing unarmed teenager Trayvon Martin last February.
Birdnow also cited the racially charged murder case as an example of how harsher drug laws could prevent mass shootings. "Drugs and crime and violence go together. Trayvon Martin, the youth shot and killed by a neighborhood watch captain after he was assaulted, was likely high he was shot [sic] — and George Zimmerman has claimed Martin assaulted him, something backed by medical testimony," Birdnow writes, citing a dead link to the conservative message board Free Republic as evidence. "Would Martin have done that had he been sober?"
That case wasn't the only hot-button issue that Birdnow linked to the Newtown tragedy; he also urged Americans to "Back Right-to-Work legislation for the public sector," because "Teacher's unions have helped cement much of this" moral decay throughout the country. At least he isn't pretending that so called "right-to-work" laws are in fact pro-union, like Michigan Governor Rick Snyder.
The only solid conclusion to be drawn from Birdnow's rambling essay is this: If you want a measured, reasonable response to a national tragedy, you probably shouldn't ask the Tea Party.
Photo credit: AP/Orlando Sentinel, Gary W. Green, Pool, File
H/t Neetzan Zimmerman, Gawker