Temp Job: New White House Chief Of Staff Mulvaney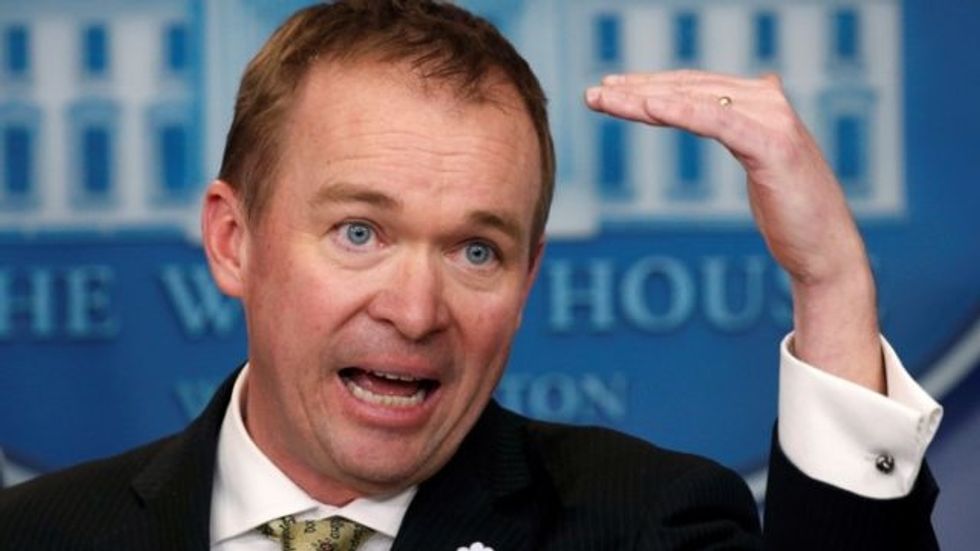 Reprinted with permission from AlterNet.
President Donald Trump's search for a new chief of staff is over — at least for a little bit.
He announced on Twitter Friday that he has picked Mick Mulvaney, his current director for the Office of Management and Budget, to serve in the role he recently booted John Kelly out of. But in his announcement, Trump said Mulvaney will only be serving in an "acting" capacity.
….I look forward to working with him in this new capacity as we continue to MAKE AMERICA GREAT AGAIN! John will be staying until the end of the year. He is a GREAT PATRIOT and I want to personally thank him for his service!

— Donald J. Trump (@realDonaldTrump) December 14, 2018
Trump appeared to be clearly embarrassed as other candidates had turned down the job. Nick Ayers, for vice president's chief of staff, turned down the job even though reports had found that Trump believed Ayers had accepted the position.
And on Friday, Chris Christie, who many thought was the most likely contender for the job, announced publicly that he was not interested.
By saying Mulvaney will be the "acting" chief of staff, Trump seems to imply that he won't be sticking around long in the job. Perhaps it was the only way he could get Mulvaney, who was reportedly hesitant to take the job, to accept.
White House reporters tried to get a comment about the announcement, but officials did not make themselves available for comment.
Cody Fenwick is a reporter and editor. Follow him on Twitter @codytfenwick.