Tempo Workouts Could Help Rectify Your Weak Spots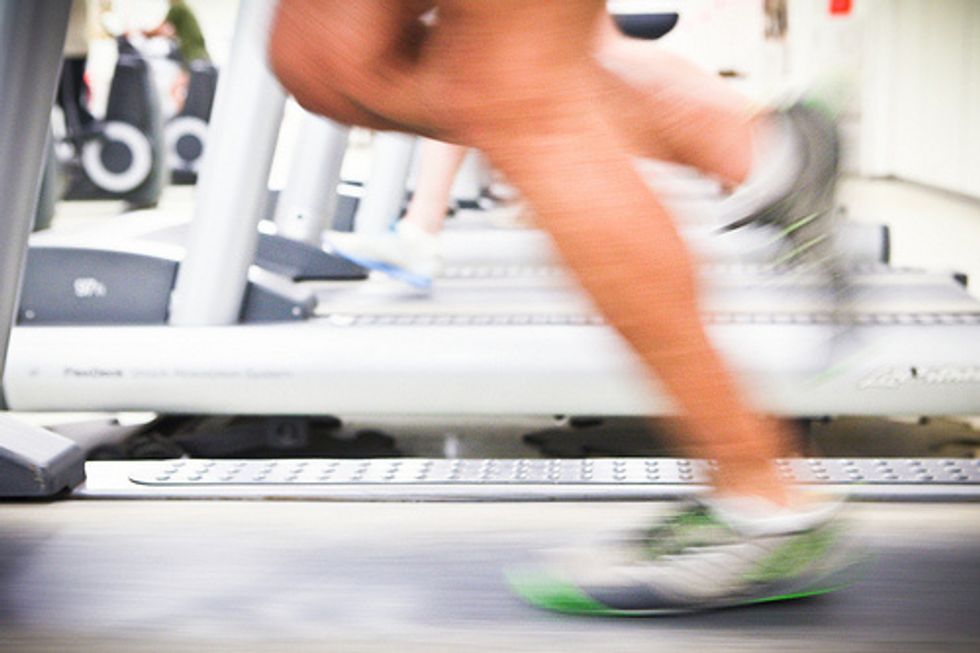 By Wina Sturgeon, Adventure Sports Weekly (TNS)
Let me start with a rarity: a personal story.
As some readers may know, my sport is ski racing. It's a sport that requires power, balance, and most of all, speed. One summer, the only training I did for skiing was working in my large garden.
I thought all the hard shoveling would get my legs ready, and all the weeding would work my core. After days of wearing my body out in the garden; I thought 'Wow, I'm really going to be in shape for the season!' Except I overlooked a few realities. Ski racing requires quickness, strategy and instant decisions. Gardening is slow and methodical. It may build strength, but it does nothing to improve speed or quick reflexes. That ski season was my worst ever in terms of results.
I'd forgotten one of the most important truths of training for a sport: train at the pace you intend to play. Get your brain adjusted to that desired pace. The brain and muscle memory will adapt so you won't start a race or competition too fast and bonk before the finish, or start too slow and stress because you have to make up time.
If you're not an elite athlete or don't have access to an elite coach, you may have never heard about a 'tempo' workout. This is a conditioning technique that matches the speed used in your training program to the pace of movements in your sport–and also works on speeding things up while training, so your entire system adapts to a faster pace, making you a better and more competitive athlete.
Some descriptions of tempo training are made much more complicated than necessary, with the use of a heart monitor and an array of percentages for the eccentric (lowering) and concentric (lifting) phase of an exercise.
There's no need for all the complications.
Tempo training simply conditions the body to be faster and more coordinated while allowing athletes to locate and get rid of the weak areas in their performance. As an example, take the pedal cadence of a cyclist. Perhaps that cyclist has a 'dead spot' after reaching the top of pedal, and doesn't immediately push down with sufficient force. Maybe that athlete has a muscle weakness that can be trained away in the gym, or perhaps they don't know how to create a more forceful cadence.
With tempo training, a cyclist–or any other kind of athlete–can pay more attention to every aspect of their sport's movement. In my particular case, I learned that my 'dead spot' was after completing a turn around a gate. I would just 'glide' into the next turn without forcefully accelerating, losing a potential one or two seconds at each gate. Doing tempo workouts on practice race courses helped eliminate that weakness. The results showed a gratifying improvement.
You can also do tempo workouts in the gym, and definitely should, according to Chere Lucett in her article, "What is Tempo Training," on the site Dotfit.com.
She writes, "Most people are aware of how many sets and repetitions they are going to perform on each exercise at the gym, but have they thought about how long each repetition should take? Tempo training is often the most underrated component to resistance training, yet its role in muscle development is significant. Altering the tempo of your training workouts can alter the way your body adapts to your training."
Often times, you will be lifting a maximal load (95-100 percent of your one repetition maximum) so your repetition tempo will be only as fast as you can handle the load. Basically, even though the weight used is very heavy, you want to think of moving it fast, even though it may not (be fast). This will excite the nervous system and ask it to involve more muscle fibers for the challenge."
Recruiting more muscle fibers makes any movement stronger. Strength and speed together are the two qualities that equal power. Tempo workouts will create the power and precision that is every athlete's goal.
Wina Sturgeon is the editor of the online magazine Adventure Sports Weekly, which offers the latest training, diet and athletic information.
Photo: MilitaryHealth via Flickr