Tennessee's 'Don't Say Gay' Guy Has A New Target: Poor Children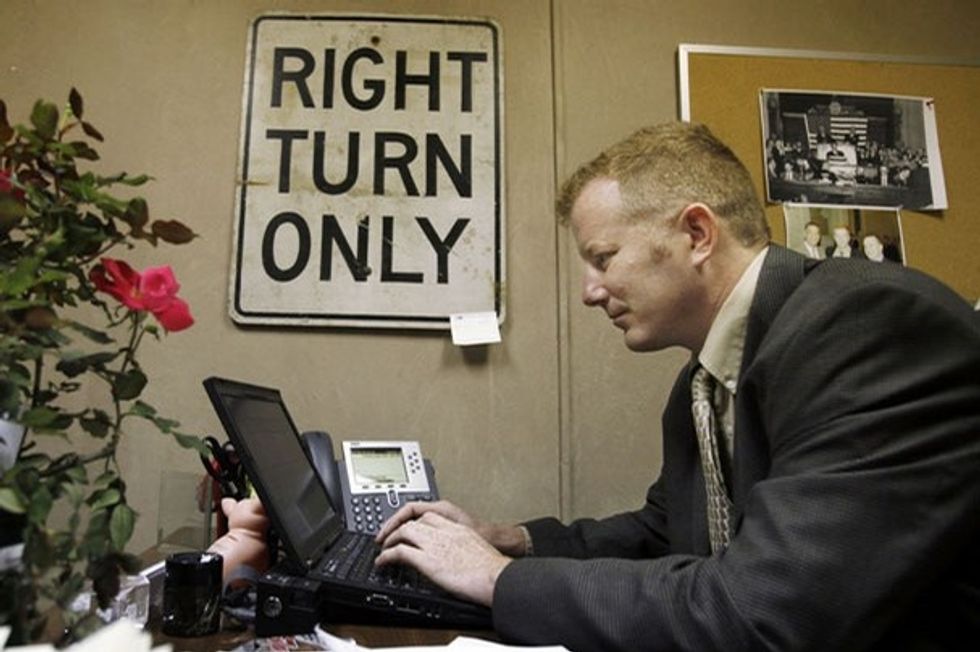 Tennessee state senator Stacey Campfield (R-Knoxville) — already notorious for being the "Don't Say Gay" guy — is at it again. Only now, he's got his sights set on the children of needy families. He wants to take away nearly a third of their benefits unless the kids do well in school, and has co-sponsored a bill that's set for a floor vote in the House Senate.
According to the Knoxville News Sentinel, Bill SB132 calls for "a 30 percent reduction in Temporary Assistance for Needy Families benefits to parents whose children are not making satisfactory progress in school."
The legislation has cleared committees of both the state House and Senate after being revised by its Republican sponsors (Campfield and Vance Dennis of Savannah) to include certain exclusions—children with handicaps or learning disabilities are now not expected to excel at the same level as other children—and already cash-strapped parents can enroll in parenting classes, sign their kids up for a tutoring program or attend parent-teacher conferences to avoid the benefit reductions. It also does not apply to home-schooling families.
Dennis told the House Health Subcommittee that the new and improved measure now only targets "parents who do nothing."
Rep. Gloria Johnson of Knoxville, a Democrat and a teacher, criticized the bill, saying it "will still put "the burden of the family budget on children's performance in school." She also pointed out that there are no similar penalties for well-to-do parents whose children who aren't doing well in school, but take no action.
House Democratic Caucus Chairman Mike Turner of Nashville expressed concern for children with undiagnosed learning disabilities, saying that school performance notwithstanding, "the kid still has to eat." Turner responded by suggesting that the bill will actually help children, by pushing parents to have learning disabilities diagnosed — presumably out of fear of losing crucial subsistence benefits.
Campfield, who once said, "That bullying thing is the biggest lark out there," seems to be far more concerned with the actual well-being of children when there's homosexuality involved — his "Don't Say Gay" bill called for parental notification when a child has even discussed the subject with a school official. "I think it's important that, if they're doing something that's potentially dangerous or life-threatening, that you should get parents involved," he reasoned.
Apparently removing poor parents' ability to feed, clothe and house their children doesn't come under Campfield's definition of "potentially dangerous and life-threatening."
AP Photo/Mark Humphrey