Texas Hospital Isolates Patient For Ebola Tests
@AFP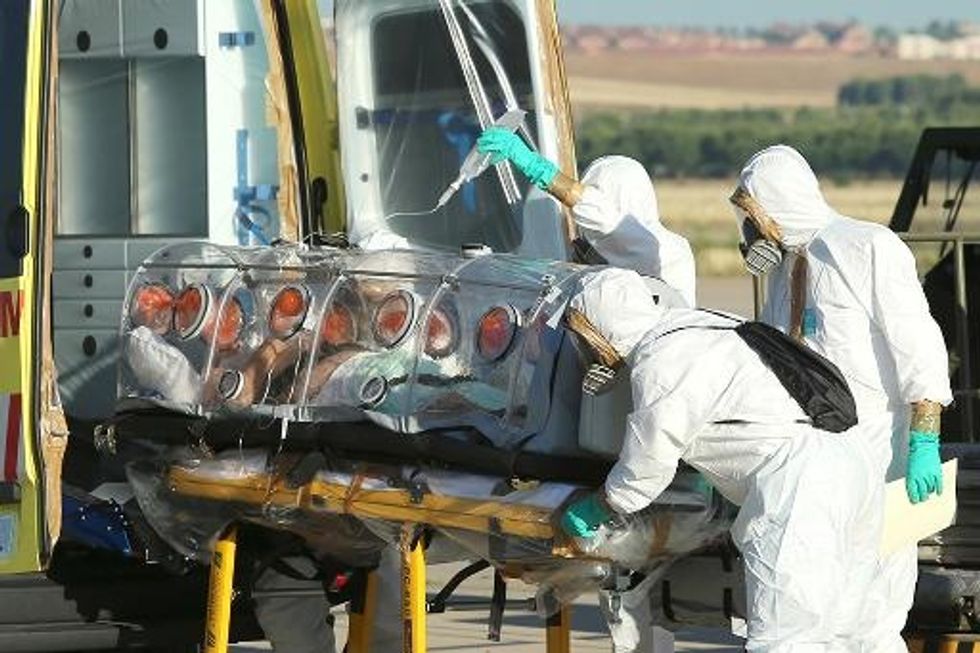 Washington (AFP) – A patient with symptoms of Ebola has been placed in strict isolation at a Texas hospital, and test results are expected later Tuesday, a spokesman told AFP.
No details about the patient were released, but the hospital said it was evaluating the person based on "symptoms and recent travel history."
Test results are expected from the U.S. Centers for Disease Control and Prevention Tuesday afternoon, said Stephen O'Brien, spokesman for the Texas Health Presbyterian Hospital Dallas.
The world's largest outbreak of Ebola virus has infected 6,574 people across five west African countries, and killed 3,091, according to the World Health Organization.
An American doctor who was exposed to the Ebola virus in Sierra Leone was admitted Sunday to a clinic of the National Institutes of Health outside Washington.
AFP Photo/Inaki Gomez