Texas Judge Criticizes Colleagues For Jeopardizing Rights Of Non-English Speakers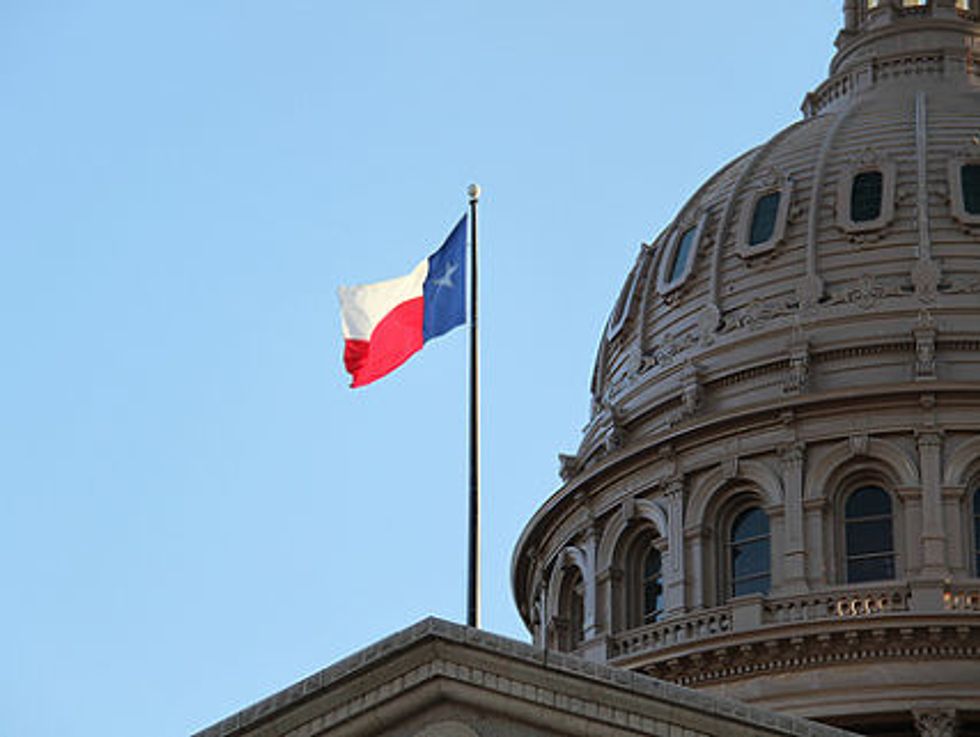 By Chuck Lindell, Austin American-Statesman
AUSTIN, Texas—In an unusually blunt condemnation, Texas Court of Criminal Appeals Judge Elsa Alcala rebuked her court Wednesday for endangering the rights of non-English speakers and for being "a stumbling block in the path toward a better criminal-justice system."
The case that riled Alcala, and two fellow judges who joined her fiery dissenting opinion, involved Irving Garcia, who is serving a 20-year prison sentence for fatally shooting a man about a dozen times outside a McAllen shopping center in 2010.
Garcia, a Spanish speaker who doesn't understand English, declined the trial court's offer of an interpreter on the advice of his lawyer, who spoke Spanish and briefly summarized the testimony of 13 English-speaking witnesses for his client.
The problem, Alcala wrote, was that the trial judge and defense lawyer didn't fully advise Garcia of his constitutional right to an interpreter, impeding his ability to confront the witnesses against him. Garcia, 25, should be granted a new trial with a full-time interpreter, she concluded.
Instead, six members of the court determined that Garcia's murder conviction was proper. While defendants must be provided an interpreter if they cannot understand English, they can waive that right if desired, the majority determined.
Alcala, however, argued that Garcia's lawyer, not named in the opinion, declined an interpreter during an off-the-record meeting at the desk of District Judge Bobby Flores, who failed to question Garcia about his choice. Had he asked, Alcala wrote, Flores would have learned that Garcia's decision had been coerced by his lawyer, who claimed an interpreter would be a distraction that would hinder his ability to provide quality representation.
Defendants cannot waive a constitutional right through coercion, Alcala said.
By failing to uphold Garcia's right to understand the legal proceedings against him, she added, the majority delivered a "smoke-and-mirrors" ruling that jeopardized the rights of an estimated 2 million people in Texas who, like Garcia, don't speak English.
"This court will continue to constitute the stumbling block in the path toward a better criminal-justice system in Texas until a majority of the judges on this court consistently enforce the federal constitutional right to an interpreter," Alcala wrote.
Dissenting opinions are common on the state's highest criminal court, and at times the author's frustration leaks into print, such as when Judge Michael Keasler wrote in 2012 that he was "baffled and appalled" when the court granted Travis County baby sitter Cathy Lynn Henderson a new trial for the death of an infant in her care.
But Alcala's condemnation of her fellow judges was notably stark, beginning with a statement that in the quest to ensure fair trials for all, Texas seems to take one step back for every two steps forward.
"The court's holding in this case represents that step back and affects not only the Hispanic population in Texas, but all Texans who expect that their state's courts will consistently abide by the requirements of the U.S. Constitution," she wrote.
Since she was appointed to the court by Gov. Rick Perry three years ago, Alcala has shown an independent streak and a willingness to question court practices and precedents. She is also the only Latino judge on the court, and during her swearing-in ceremony, she marveled that an "impoverished, orphaned Mexican-American girl can, through public education and the grace of God, become a jurist on one of the state's highest courts."
Wednesday's opinion was the appeals court's second round of rulings on Garcia's request for a new trial.
In April, the court denied the request in a 6-3 ruling that included a more measured dissent by Alcala.
Garcia's lawyers had responded by asking the court to reconsider its ruling — a common but rarely granted request that was denied Wednesday, also on a 6-3 ruling, prompting Alcala's blistering dissent, which was joined by Judges Cathy Cochran and Cheryl Johnson.
Photo: George Olcott via Flickr