Texas Representative Hoping To Legalize Online Poker With Bill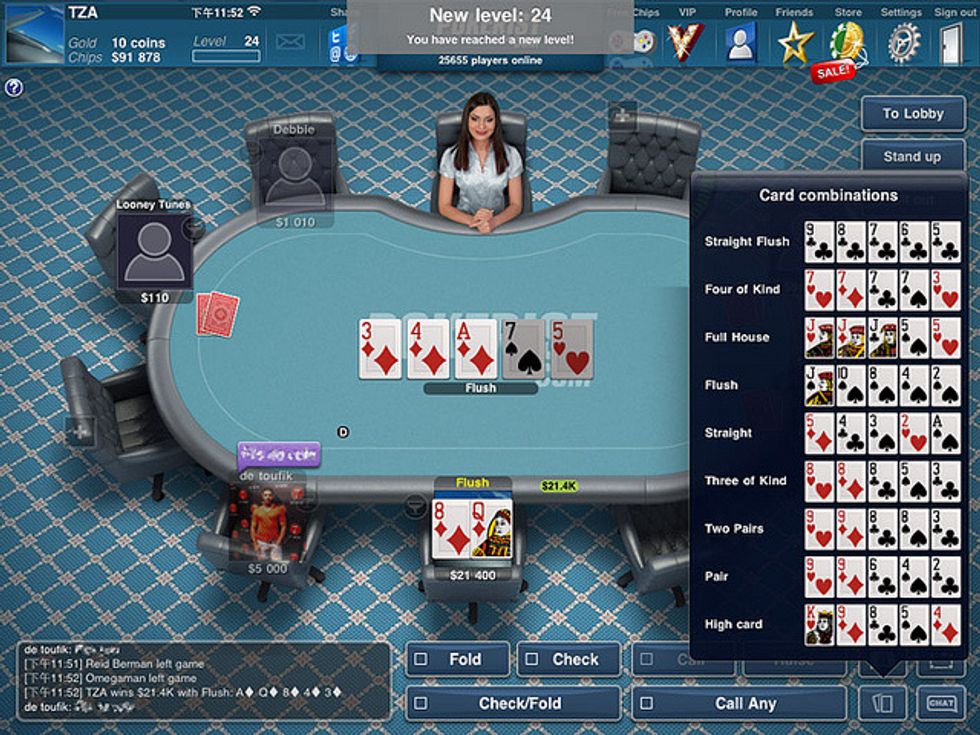 By Anna M. Tinsley, Fort Worth Star-Telegram (TNS)
U.S. Rep. Joe Barton is ready to ante up again.
Barton, who has supported legalizing online poker for years, plans to file a bill to do so in the next month or so.
"It's very ironic that Texas hold 'em poker is played everywhere legally except in Texas," said Barton (R-Ennis), whose district includes parts of Arlington. "But one of these days that will change."
The issue of legalizing online poker or online gambling is getting an early start in the 114th congressional session, after a hearing last week on a bill that would do the opposite of what Barton wants.
Representative Jason Chaffetz (R-UT), has proposed a bill that would eliminate all types of online gambling.
"Putting an app on every phone that allows people to gamble wherever they are is not a good idea," Chaffetz has told reporters, adding that this is an "important moral argument."
Big money is backing Chaffetz's bill, which he also filed last session. Billionaire casino owner and major political donor Sheldon Adelson, along with other online gambling opponents, wants to see gambling only in brick-and-mortar casinos.
The dueling bills promise a high-stakes fight, with a more than two billion dollar online poker industry hanging in the balance that could last for months or years.
Barton predicts that the cards will fall his way, someday: "Folks who think they can stand in a pulpit and tell people how to run their lives and tell states how to run their businesses don't see the same Constitution I do."
___
WHY IT'S ON THE TABLE
People already play poker online. But most online gamblers are using offshore websites that aren't subject to U.S. law.
That means winnings can't be taxed and games can't be regulated to make sure they are fair and accurate.
The issue of online gambling is up in the air — and before Congress — because of a 2011 Justice Department ruling regarding the Wire Act of 1961, which restricts betting over telecommunication systems that cross state or national borders.
In a departure from previous rulings, the department said the act applies only to sports betting.
Since that ruling, Delaware, New Jersey, and Nevada have moved forward with laws to legalize websites offering casino-type games including poker, blackjack, and slot machines.
Some states also used the Justice Department ruling as legal grounds to start selling lottery tickets online.
___
DIFFERENT PROPOSALS
Barton said his bill would do much the same as others he has filed. It would legalize online poker and give each state an opportunity to decide whether to allow online gaming.
"It's poker only," he said. "It doesn't apply to the lottery or any other games of chance."
He said his bill would set up protections to make sure children can't gamble. Any player would have to use a debit card, not a credit card. And a regulatory agency would monitor and set limits on anyone who might seem to be spiraling out of control.
"The fear that someone will lose their house or run up credit card debt, that's not going to happen," Barton said.
On the other hand, Chaffetz has filed the Restoration of America's Wire Act, aimed at restoring the original interpretation of the act and preventing online gambling.
"Congress has the responsibility to debate these regulations openly and should not allow bureaucrats to unilaterally change the law behind closed doors," he has said. "Until that debate takes place, Congress must restore the long-standing interpretation of the Wire Act."
Last year, attorneys general in 16 states including Texas asked Congress to restore the previous interpretation of the act. And governors in Texas and South Carolina have written to Congress expressing concern about the Justice Department decision.
Not everyone is buying into the argument.
Representative Ted Poe (R-Houston), said he is concerned that a ban on online poker could create a black market for gaming.
And Representative John Conyers (D-MI), worries that it could infringe on states rights. "States should be allowed to decide this question for themselves, and we should not take any action that would overturn such state laws," he said.
___
MIXED OPINIONS
Many in the poker industry are backing Barton and say they hope Chaffetz's bill will go away.
"This bill should die today so members of the committee can focus on more pressing matters, and not on legislation that will deny states the ability to protect its citizens," said John Pappas, executive director of the Poker Players Alliance.
Alliance officials said Chaffetz's bill would strip states of their rights under the 10th Amendment, which says that powers belong to the states unless the Constitution specifically grants them to the federal government.
"If an unelected billionaire is granted the power to rewrite history by imposing a federal prohibition, the future is bleak for every American who values their Internet freedom," Pappas said.
Opponents of the bill disagree.
Some worry that online gambling could be a way to launder money. Others worry that children could get hooked on gambling if they could access it through an adult's computer, tablet, or smartphone.
Adelson has vowed to "spend whatever it takes" to end online gambling.
An Arlington-based organization also opposes it. "It's hard to imagine anything more destructive than the prospect of turning every living room or dorm room in America into a poker table," said Rodger Weems, chairman of the Arlington-based Stop Predatory Gambling Texas group. "This proposal would feed the obsession of the five to seven percent of gamblers who become addicted.
"It's also impossible to keep underage gamblers from playing. Any kid with a credit card (his own or his parents') will be able to gamble," he said. "Representative Barton's proposal is a recipe for certain disaster, and we will continue to fight to see that his bill never becomes law."
___
WHAT'S LEGAL?
Many gamblers are already online, playing for free or for money using offshore websites that aren't subject to U.S. law. Since those sites aren't governed by the U.S., winnings can't be taxed and games can't be regulated to make sure they are fair and accurate.
Texans can legally play poker in person at a friend's home, for instance. They can play for money, in any amount. But the "house" can't claim any of the pot or any money.
U.S. Rep. Joe Barton (R-Ennis), said it is past time for more forms of poker to become legal in Texas.
"I go to Oklahoma about every three or four months to play poker," he said. "I have yet to sit at a poker table at Winstar with someone who is not from Texas. And most times they are from the DFW area."
Photo: TZA via Flickr