Texas Republican Congressman Loses To Tea Party Challenger In Runoff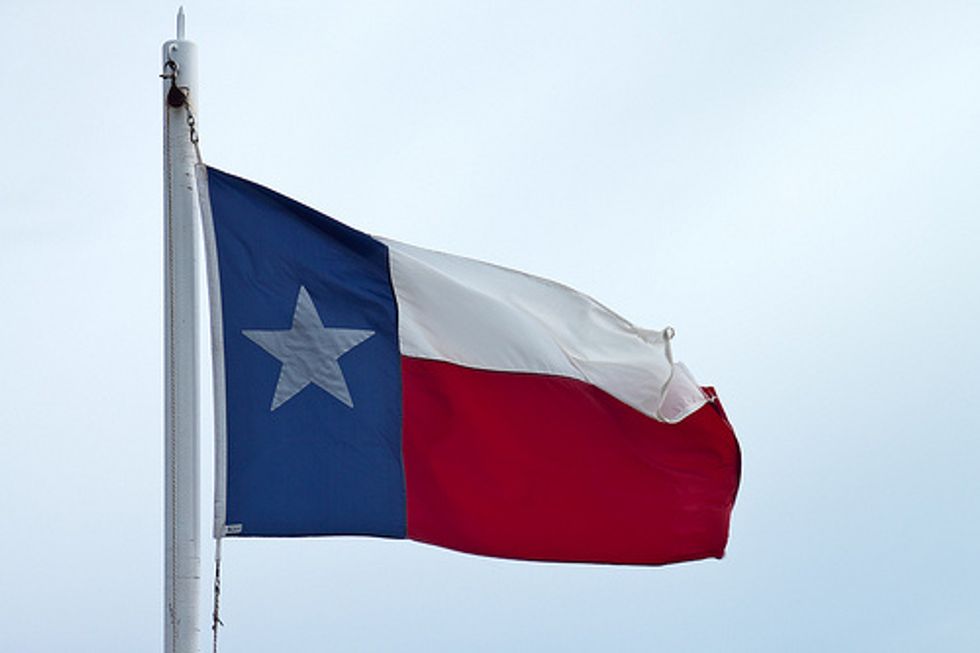 By Michael A. Memoli, Tribune Washington Bureau
WASHINGTON — The oldest member of Congress became the first incumbent to lose a primary election in 2014, as former U.S. Attorney John Ratcliffe edged 17-term incumbent Rep. Ralph M. Hall in a Republican runoff in Texas.
In a year when many veteran lawmakers are leaving voluntarily, Hall, 91, had hoped to serve one final term representing voters in northeastern Texas. But the combination of his advanced age and a motivated core of tea party voters in the low-turnout race proved too difficult to overcome.
His defeat ensures that the new Congress that is sworn in next year will be the first without a World War II veteran. Rep. John D. Dingell, D-Mich., the only other current lawmaker to see combat then, is retiring.
The race wasn't just about ideology.
"It was a combination of Hall's age, longevity in Congress and being a former Democrat — but it probably took all three of those things to doom him, not any single one," said David Wasserman, who analyzes House races for the nonpartisan Cook Political Report.
Hall had led the GOP field in the initial March 4 primary but failed to win an outright majority. Prominent tea-party-affiliated groups lined up to endorse Ratcliffe, 48, saying conservatives needed a fresh face in Washington.
But Hall, whose name is enshrined on a local parkway and airport, argued that no one had opposed the Obama administration more vigorously and he asked for the chance to fight the president's policies right through to the end of his term.
Ratcliffe launched an ad in the closing weeks of the runoff campaign specifically mentioning Hall's age.
"Hall has served admirably," Ratcliffe says as the camera pans out to show his young daughters playing behind him. "But after four decades in Washington, the problems are getting worse, not better."
Hall faced the age issue head-on. In his opening television ad, he pointed to the wrinkles on his face as a sign that he was battle-tested.
"When you battle Nancy Pelosi as much as I have, you're bound to get a few wrinkles," he said in the ad.
A more recent ad from Hall's campaign portrayed him as a "Navy veteran and statesman" whom conservative voters could trust, while claiming that Ratcliffe's legal firm had lobbied in favor of the president's health care law.
As of Tuesday, 25 members of the House had announced plans to retire this year, more than half of whom had served in Congress for two decades. Seven senators are also retiring.
Voter turnout for the Hall-Ratcliffe runoff was down about a third from the primary. Ratcliffe's campaign manager said that represented a major advantage.
"The higher-intensity voters who aren't happy with the status quo and want someone like John in there are turning out at a much higher propensity," said Daniel Kroese. "There's a reason why runoff elections normally spell trouble for incumbents. A majority of people voted against him, and you have a higher-intensity turnout later."
With 92 percent of the precincts reporting Tuesday, Ratcliffe had 21,539 votes and Hall had about 19,000. In the March primary, Hall had nearly 30,000 votes to Ratcliffe's 18,891.
In a statement, Ratcliffe thanked Hall for his service and said, "I entered this race because I want a better path for America than the one that we're on right now."
His victory marked the first triumph for outside conservative groups over an incumbent Republican lawmaker this year. The Club for Growth, which endorsed Ratcliffe after the primary, spent $50,000 on a direct-mail campaign to boost his candidacy and helped raise $130,000. The group targeted Hall for his previous support of earmark spending.
Tea party forces also scored a major victory in the race for Texas lieutenant governor, where state Sen. Dan Patrick defeated incumbent David Dewhurst. For Dewhurst, who was seeking a fourth term in the state's No. 2 job, it was his second major primary defeat. In 2012, he lost in the GOP primary runoff for U.S. Senate to Ted Cruz.
Photo: Bill & Heather Jones via Flickr