Texas Republican Senator Ted Cruz Launches Presidential Bid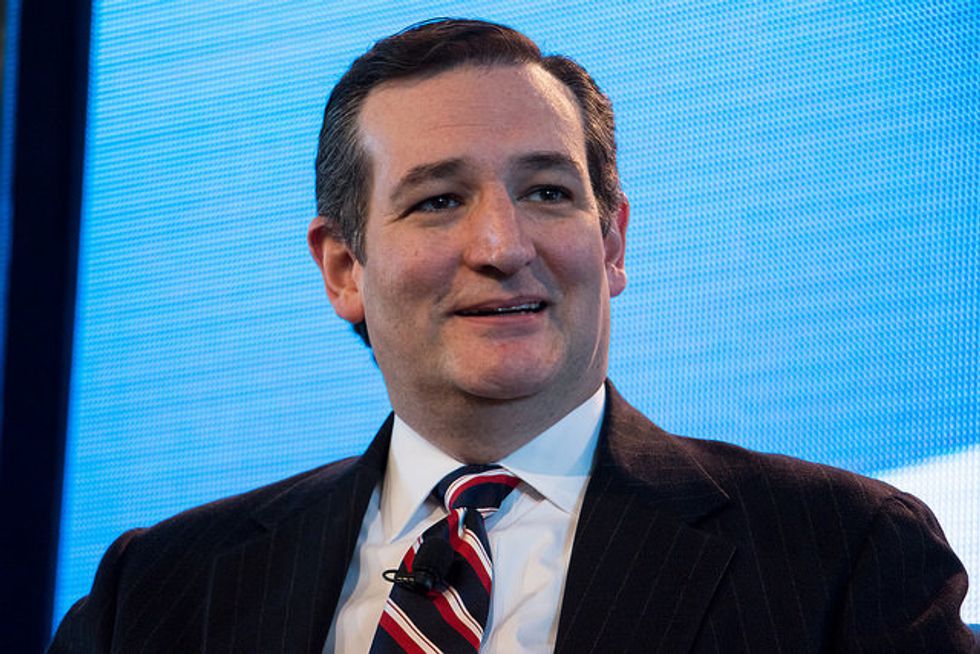 By Lisa Mascaro and David Lauter, Tribune Washington Bureau (TNS)
WASHINGTON — Senator Ted Cruz of Texas is running for president, he announced on Twitter.
The ambitious lawmaker's intentions were no surprise. An aide had confirmed Sunday that Cruz would announce his 2016 White House run on Monday at Liberty University, the conservative university founded by the Rev. Jerry Falwell.
Cruz tipped his hand even earlier.
Shortly after midnight Sunday, he tweeted: "I'm running for president and I hope to earn your support!"
In an accompanying video, Cruz said, "It's going to take a new generation of courageous conservatives to help make America great again. I'm ready to stand with you to lead the fight."
Cruz becomes the first high-profile Republican to formally enter the 2016 contest. Several other hopefuls are reportedly planning announcements for next month, as is Democrat Hillary Rodham Clinton.
The Houston Chronicle first reported Cruz's plan, which was confirmed by a strategist close to him, who spoke before the official announcement on condition of anonymity.
The Texas senator trails several other potential Republican candidates in early polling, including former Florida Governor Jeb Bush, Wisconsin Governor Scott Walker, and two Senate colleagues, Rand Paul of Kentucky and Marco Rubio of Florida.
Cruz, 44, has tense relations with the party establishment and Senate leadership, whose legislative plans he often complicates. But he has an ardent following in the conservative wing of the party, and is likely to be a significant force in the primaries.
After his election to the Senate in 2012, Cruz won backing from Tea Party activists by leading the GOP's push to shut down the federal government in fall 2013, part of an unsuccessful bid to block President Barack Obama's health care law.
He has staked out uncompromising positions on the right, calling for the complete repeal of Obamacare, abolition of the Internal Revenue Service, and opposition to any form of "amnesty" for immigrants in the country illegally.
Those credentials will be highlighted by the venue for his Monday announcement, Liberty University in Lynchburg, Va. The school, founded by Falwell in 1971, declares its mission to be "training champions for Christ." Its graduates can be found in many roles in conservative organizations across the country.
The decision to announce his candidacy at Liberty indicates how crucial evangelical voters will be to his prospects. Evangelicals form a key voting bloc in many Republican elections, particularly in Iowa, which holds the first contest of the presidential season.
Cruz will face intense competition for evangelical voters. Walker has enjoyed strong backing from religious conservatives in his campaigns, and Paul has courted evangelical leaders in Iowa and elsewhere. Former Texas Governor Rick Perry also has received strong evangelical support in the past, as have former Arkansas Governor Mike Huckabee and former Senator Rick Santorum of Pennsylvania, who appear to be less competitive in the strong 2016 field.
Because Cruz's Senate term runs through the end of 2018, he can run for the presidency without losing his seat.
Photo: Texas Senator Ted Cruz during the Ag Summit in Des Moines. 3/7/2015 (John Pemble, iprimages/Flickr)